Prime School offers our students the opportunity to experience, learn and socialize in a multicultural environment, at no other time in life do children have a greater capacity to learn than during adolescence.
At this stage, from 11 to 15 years old, students enter a new phase of learning, our aim is to maintain adult influence while we emphasize interdisciplinarity and provide a global and view of current events. In our famous secondary I and II, students develop projects with a focus on research, development and investigation.
Our Secondary school teachers believe in the potential of each and every student. They differentiate instruction by using learning, assessment, and communication tools to discover each student's strengths, weaknesses and work collaboratively with families to establish individual academic goals and learning plans.
In Secondary 1 we continue the work developed in the primary school, where "Hands-on'' is fundamental, where planning a project, creating a work team, exchanging knowledge and ideas, and achieving it is our primary objective. In Secondary 2 students, we incentivize students to become more autonomous and independent, by working on innovation, technology and creativity in various fields such as robotics, joinery, weaving, electronics, which contribute to the improvement of their mathematical, linguistic, physical and environmental techniques, with teachers alongside them, facilitating, guiding and showing them that learning can be both demanding and exciting.
SECONDARY I | Year 7, 8 and 9 | Ages 11 to 14
Key Stage 3 at the Estoril campus follows the English Cambridge Curriculum and all students are expected to study the following subjects:
Science, Mathematics, Art & Design, English, History/Geography, Music, Gym, ICT/ Robotics, and Drama. Portuguese and Spanish for natives.
Extracurricular:
Spanish 2nd language, Portuguese 2nd language, Music ( instrument), Dance, Sports (Football, Basketball, Volleyball, Tennis, Swimming; Martial Arts, Horseback riding).
Nurturing Individual Excellence


Prime School International holds elevated anticipations for every student. Our educators in the Secondary school have unwavering faith in the capabilities of every individual. They tailor their teaching approach by employing various tools for learning, assessment, and communication. This enables them to identify the strengths and areas for improvement in each student. They also work in partnership with families to create personalized academic objectives and strategies for learning.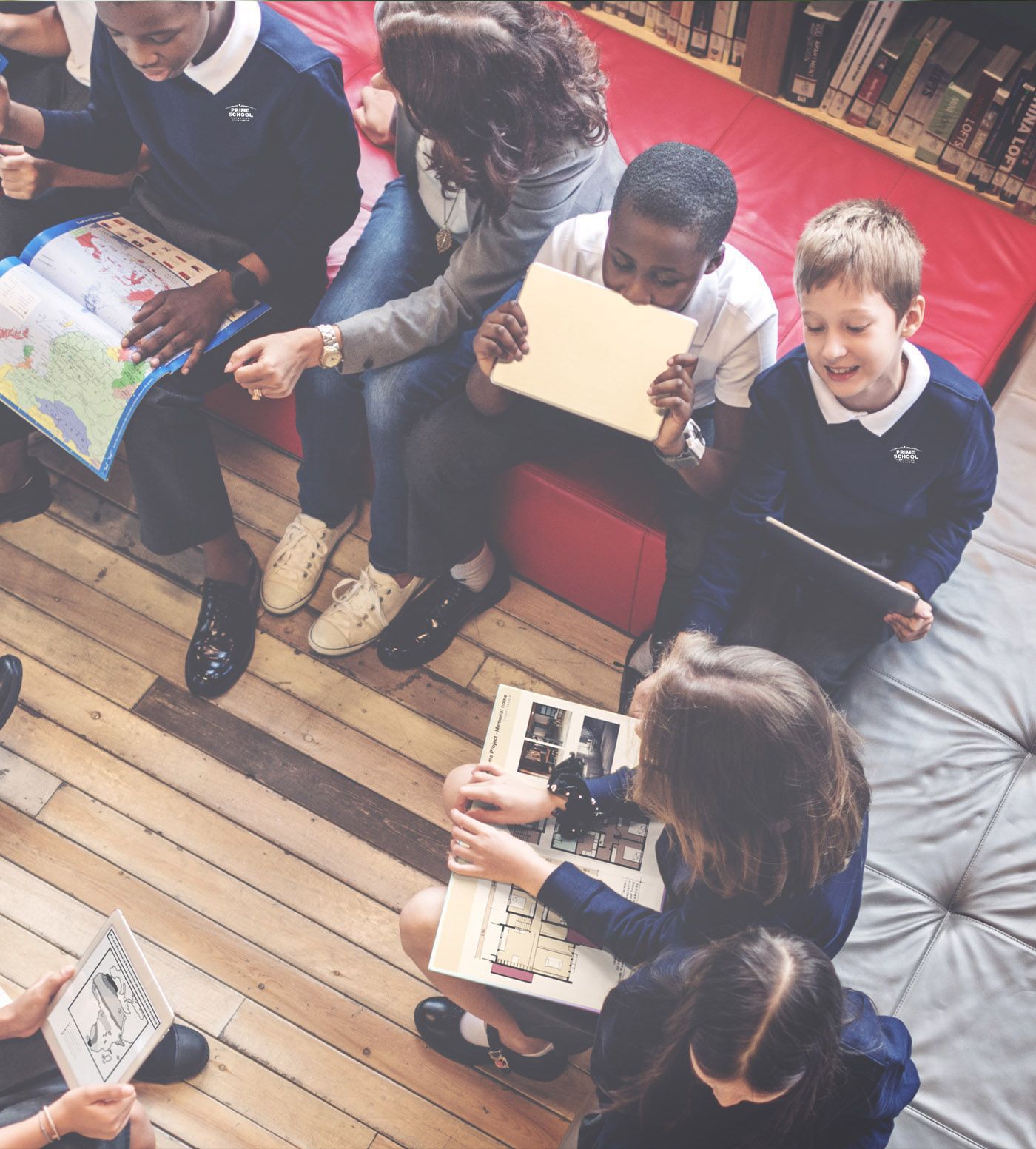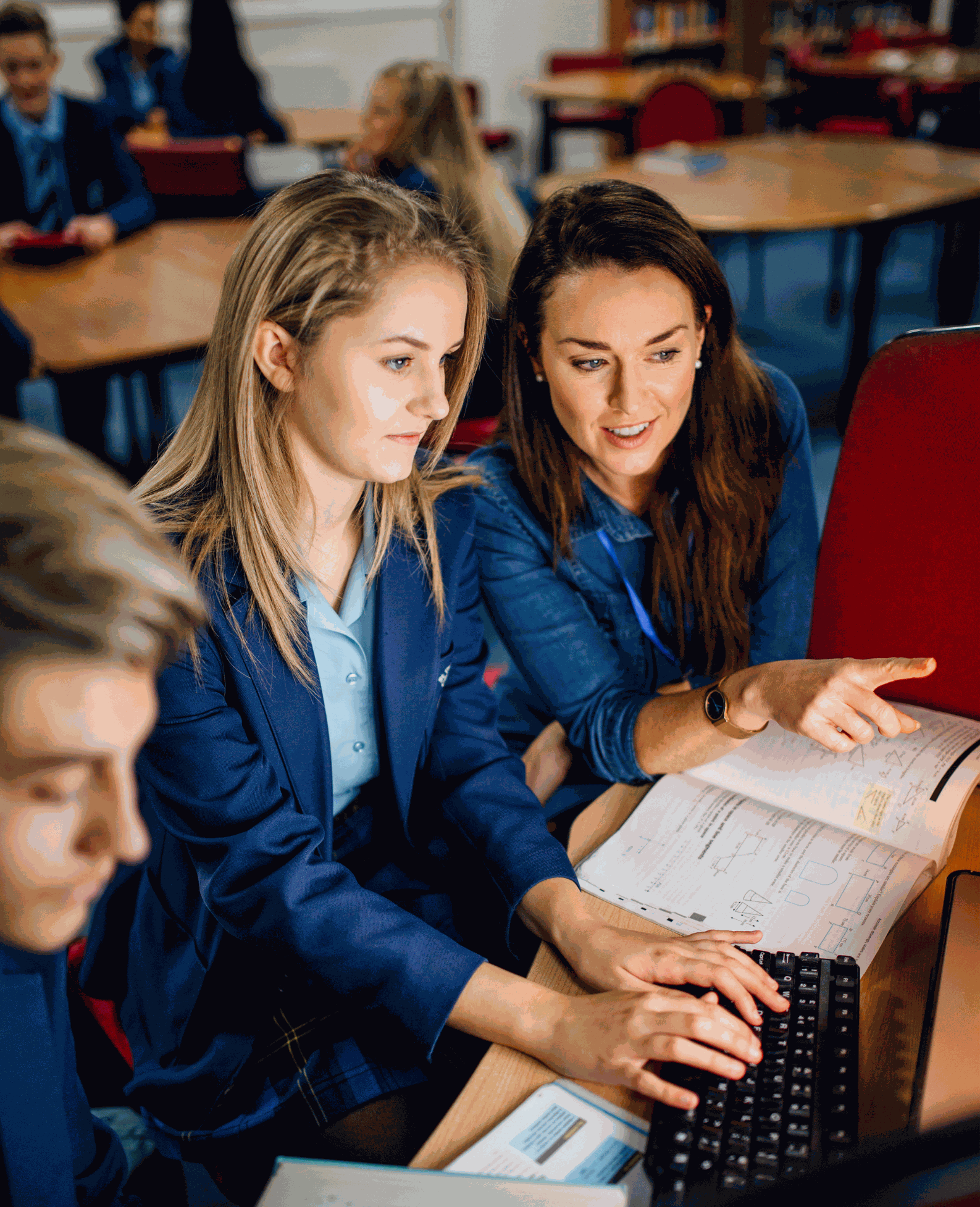 SECONDARY II | Year 10 - Year 11 | Ages 14 to 16
Cambridge Secondary II is designed for students usually aged between 14 and 16 years. It builds upon the principles established in Cambridge Secondary I, endorsing educational institutions that employ student-centered and inquiry-driven methodologies. The global recognition of the Cambridge IGCSE diploma underscores its significance. For each subject a student undertakes and completes an examination in, they receive an IGCSE certificate.

Obligatory Ac ademic Subjects:
Languages
English (1 credit)

Portuguese - for natives speakers (1 credit)

Spanish - for natives speakers (1 credit)
Mathematics

Sciences
Co-ordinated Sciences - Biology, Chemistry, and Physics (2 credits)
Choose one or more of the following subjects to complete the IGCSE diploma (7 credits).
Humanities & Social Sciences
History or Global Perspectives (each 1 credit)

Professional & Creative

Business, Physical Education, Arts and Design (each 1 credit)

* NB: Optional subjects will only be available if there is a minimum of 5 students participating.

Additional Compulsory Subjects (no exams required)
Extracurricular:




Spanish 2nd language, Portuguese 2nd language, Music ( instrument), Dance, Sports (Football, Basketball, Volleyball, Tennis, Swimming; Martial Arts, Horseback riding).

INQUIRERS
They develop their natural curiosity. They acquire the necessary skills to conduct inquiry and research and show independence in learning. They actively enjoy learning and this love of learning will be sustained throughout their lives.
KNOWLEDGEABLE

They explore concepts, ideas and issues that have local and global significance. In doing so, they acquire in-depth knowledge and develop understanding across a broad and balanced range of subjects.
THINKERS
Thinkers - They exercise initiative in applying thinking skills critically and creatively to recognize and approach complex problems, and make reasoned, ethical decisions
COMMUNICATORS
They understand and express ideas and information confidently and creatively in more than one language and in a variety of modes of communication. They work effectively and willingly in collaboration with others.
CARING
They show empathy, compassion and respect towards the needs and feelings of others. They have a personal commitment to community service, and act to make a positive difference on the lives of others and on the environment.
OPEN-MINDED
They understand and appreciate their own cultures and personal histories, and are open to the perspectives, values and traditions of other individuals and communities. They are accustomed to seeking and evaluating a range of points of view, and are willing to grow from the experience.
Extra-Curricular Activities
At Prime School, we understand how important the early years are to both you and your child. This is a time of remarkable growth when children experience rapid development, learn new skills, and progress steadily towards physical, intellectual, and social-emotional milestones. That is why we invest in extracurricular activities, such as: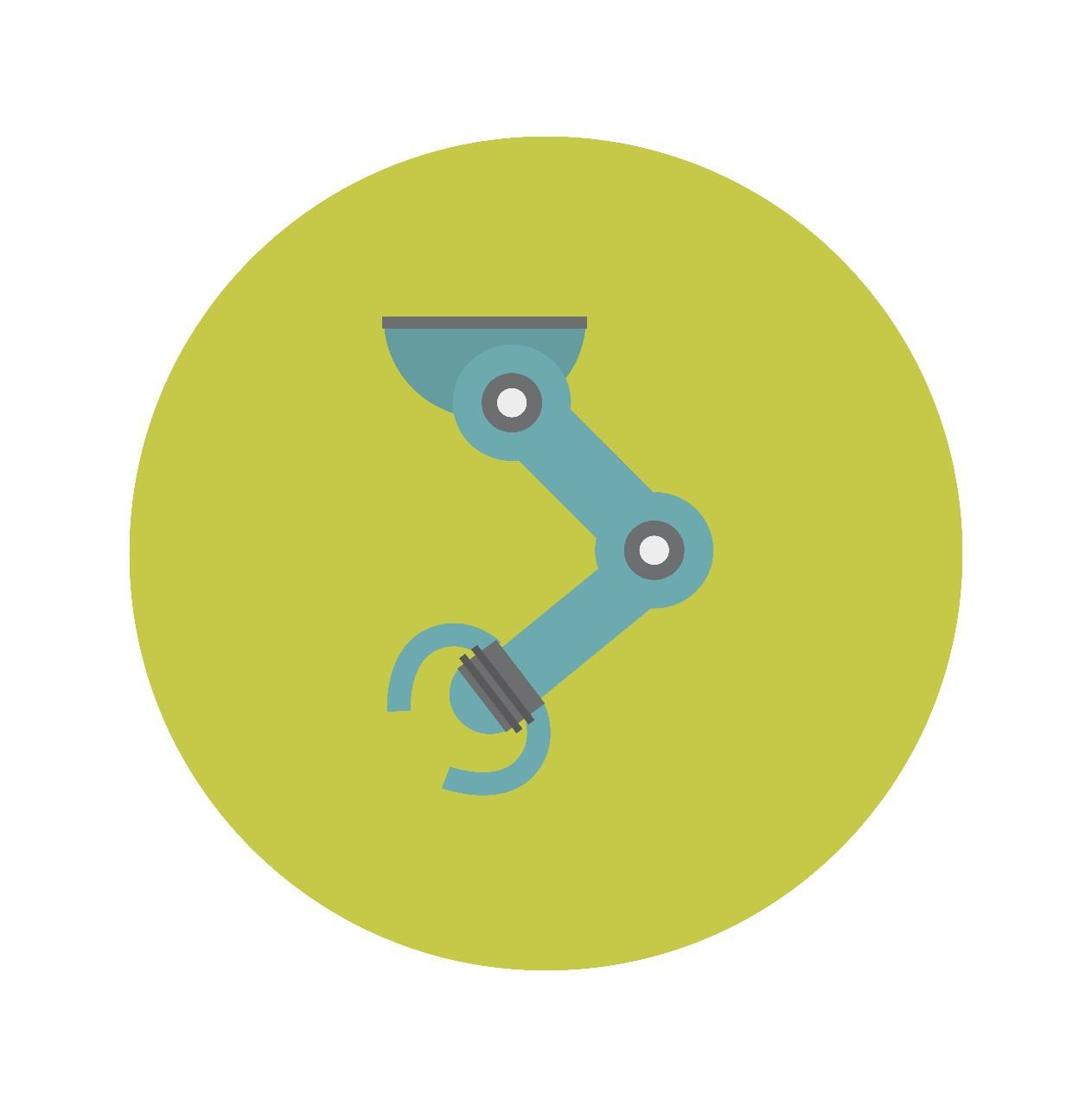 Robotics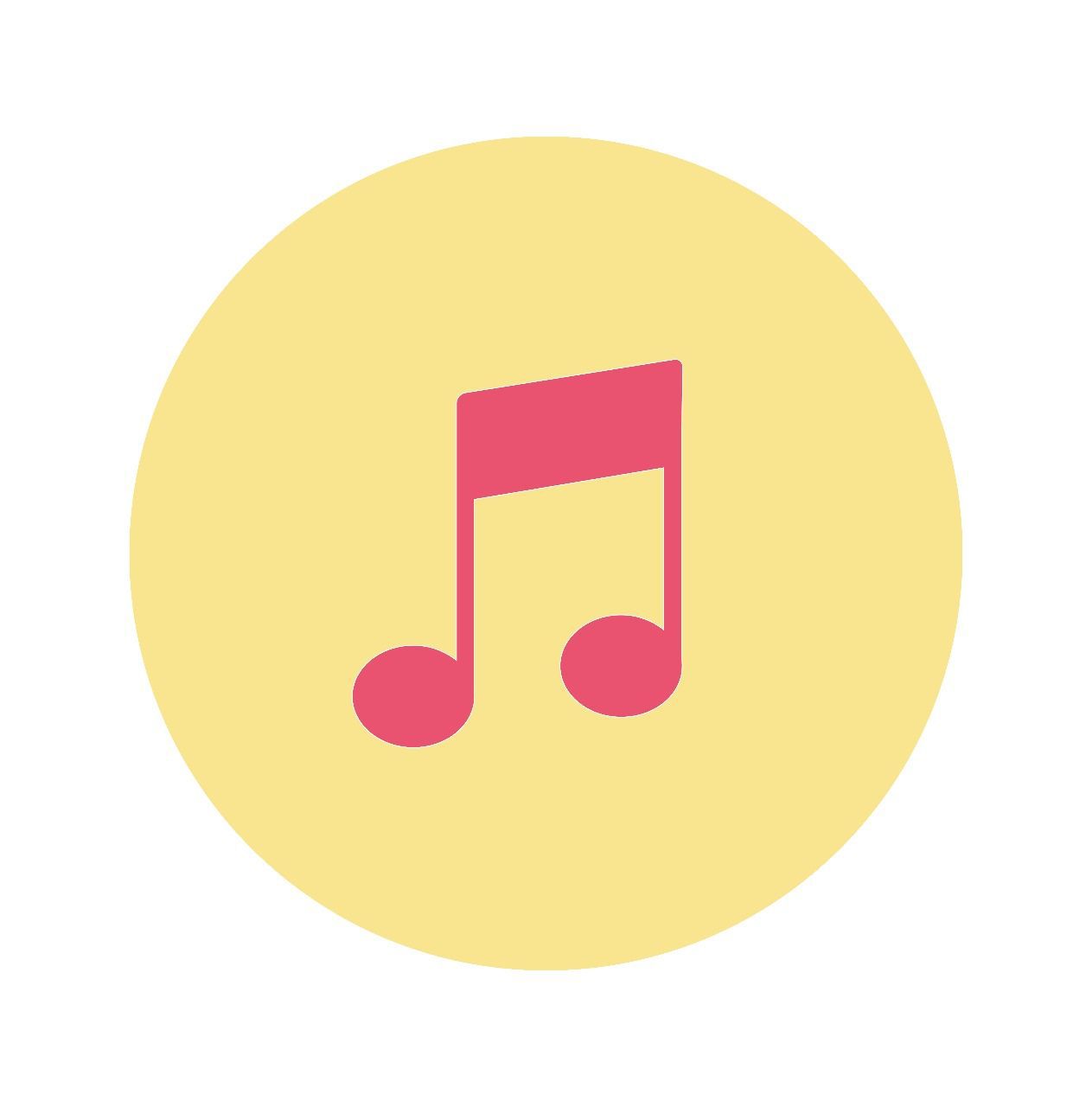 Music
Chess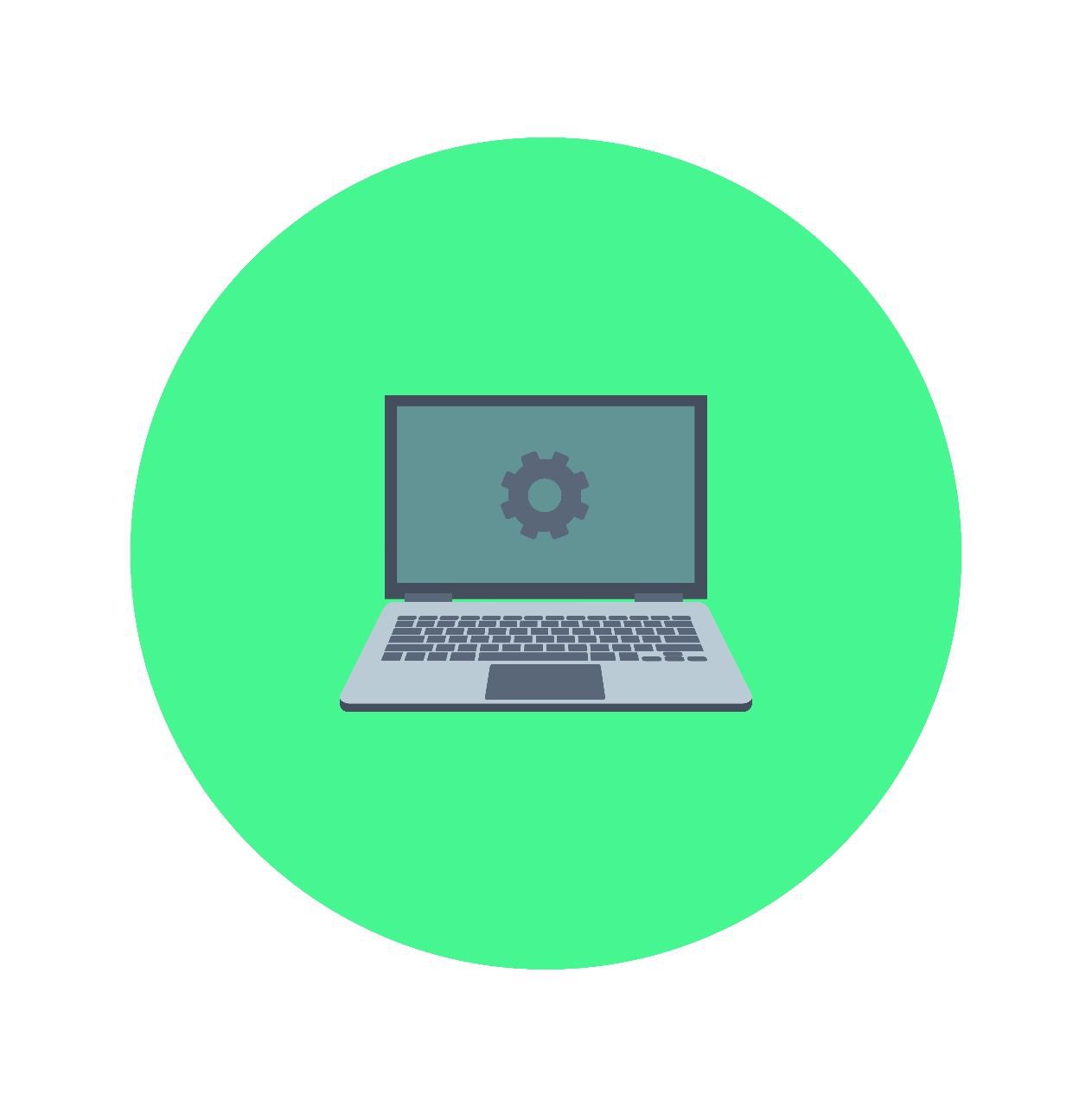 ICT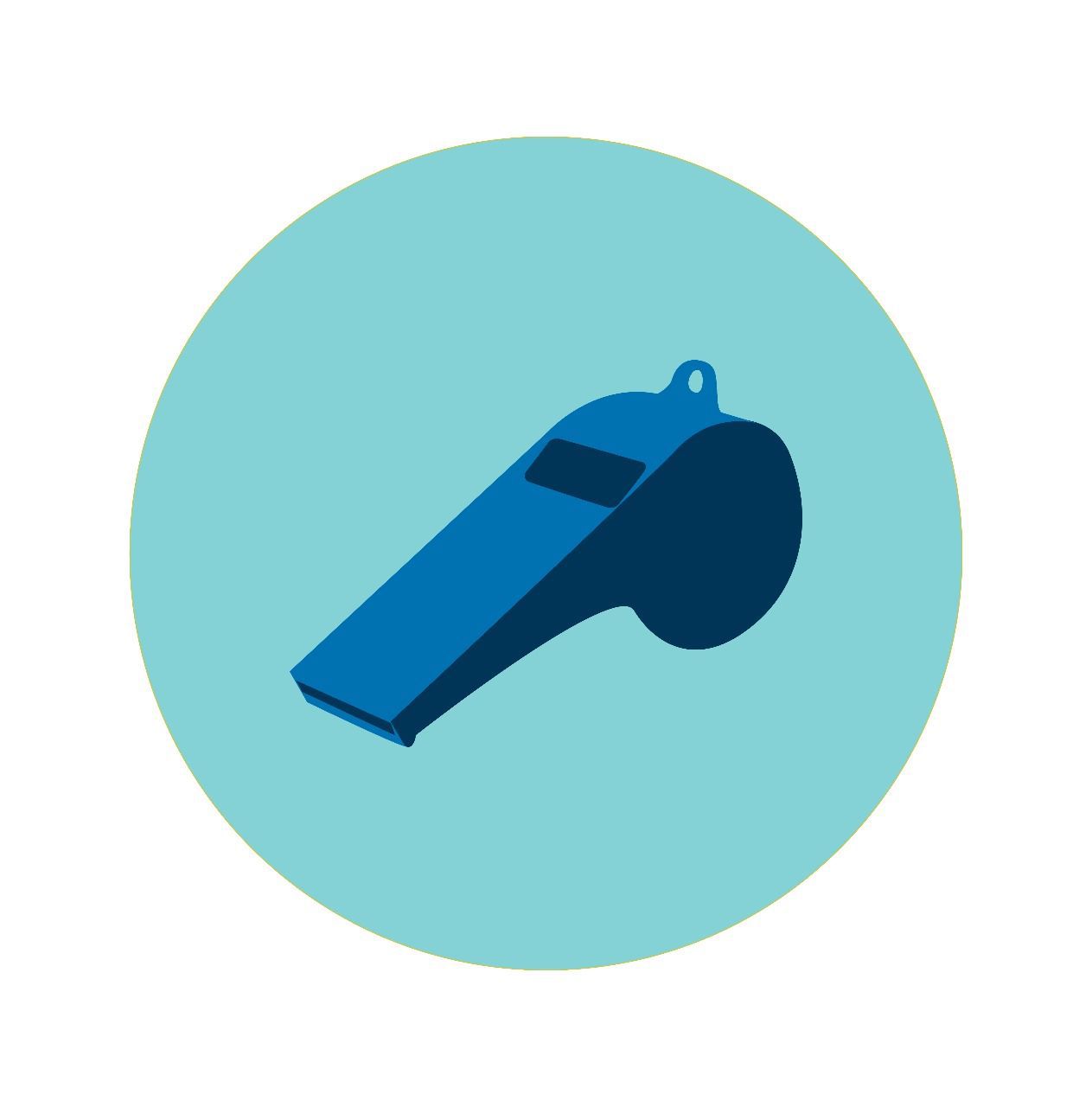 Sports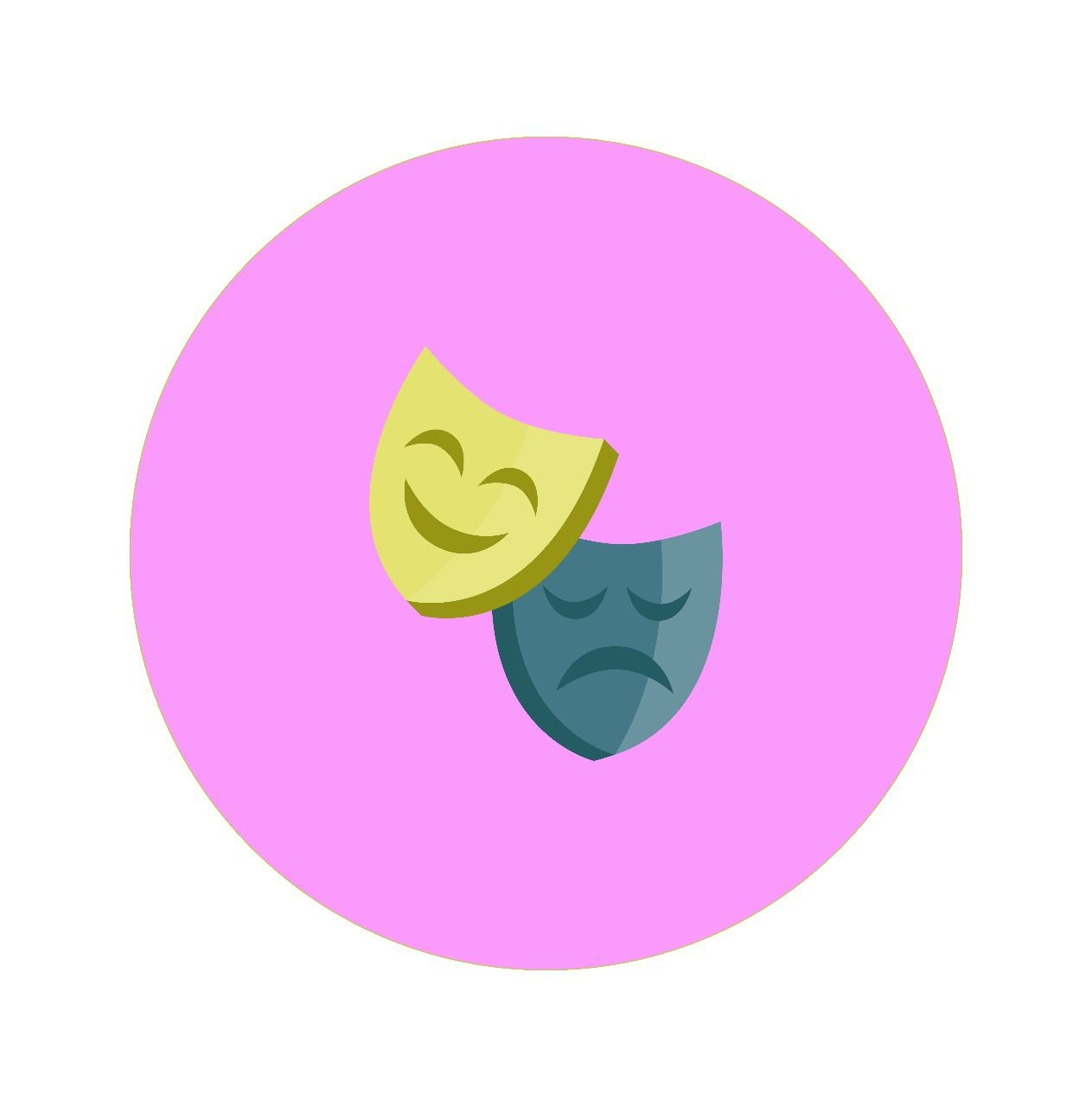 Arts & Drama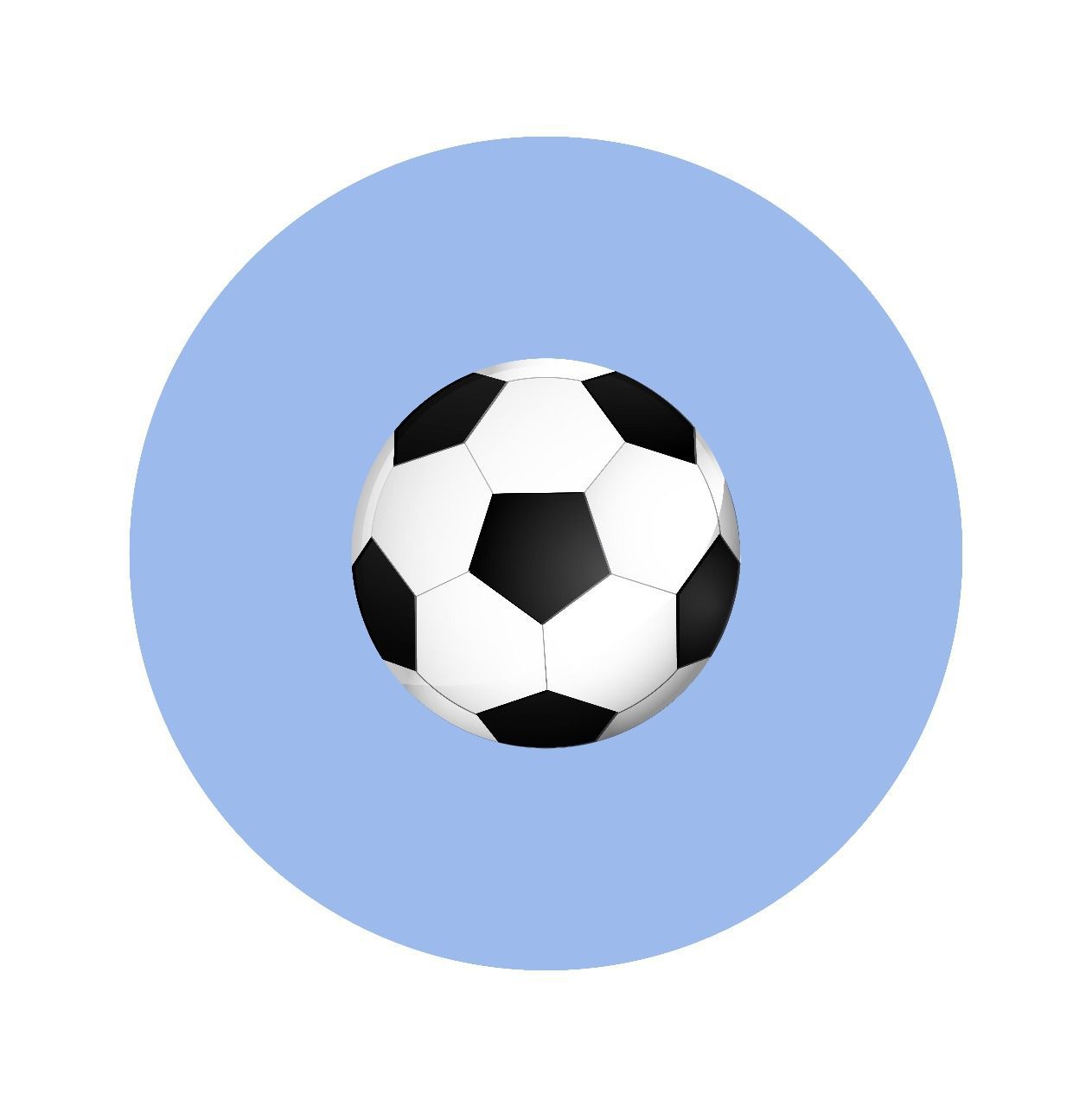 Futebol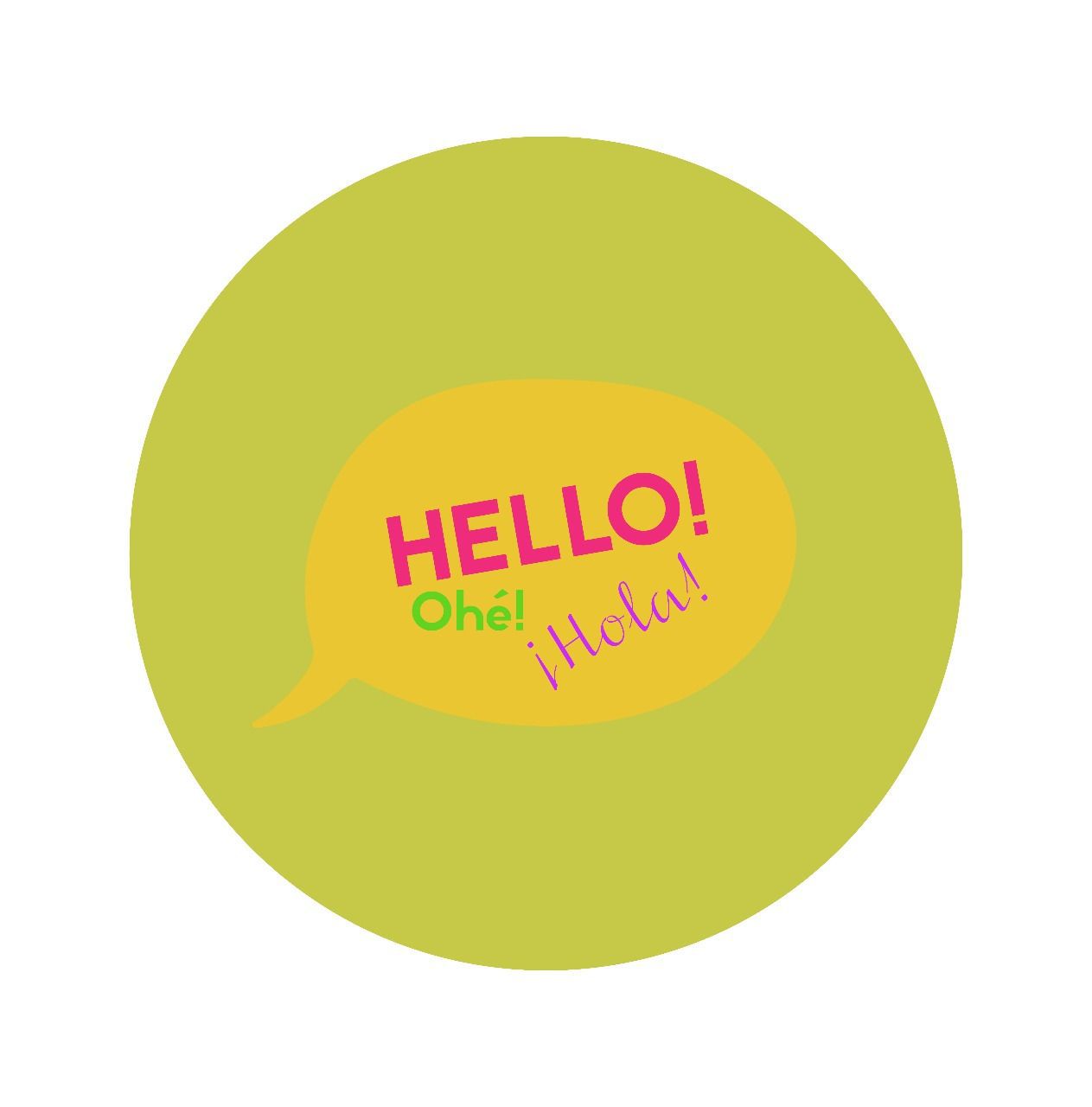 Modern Languages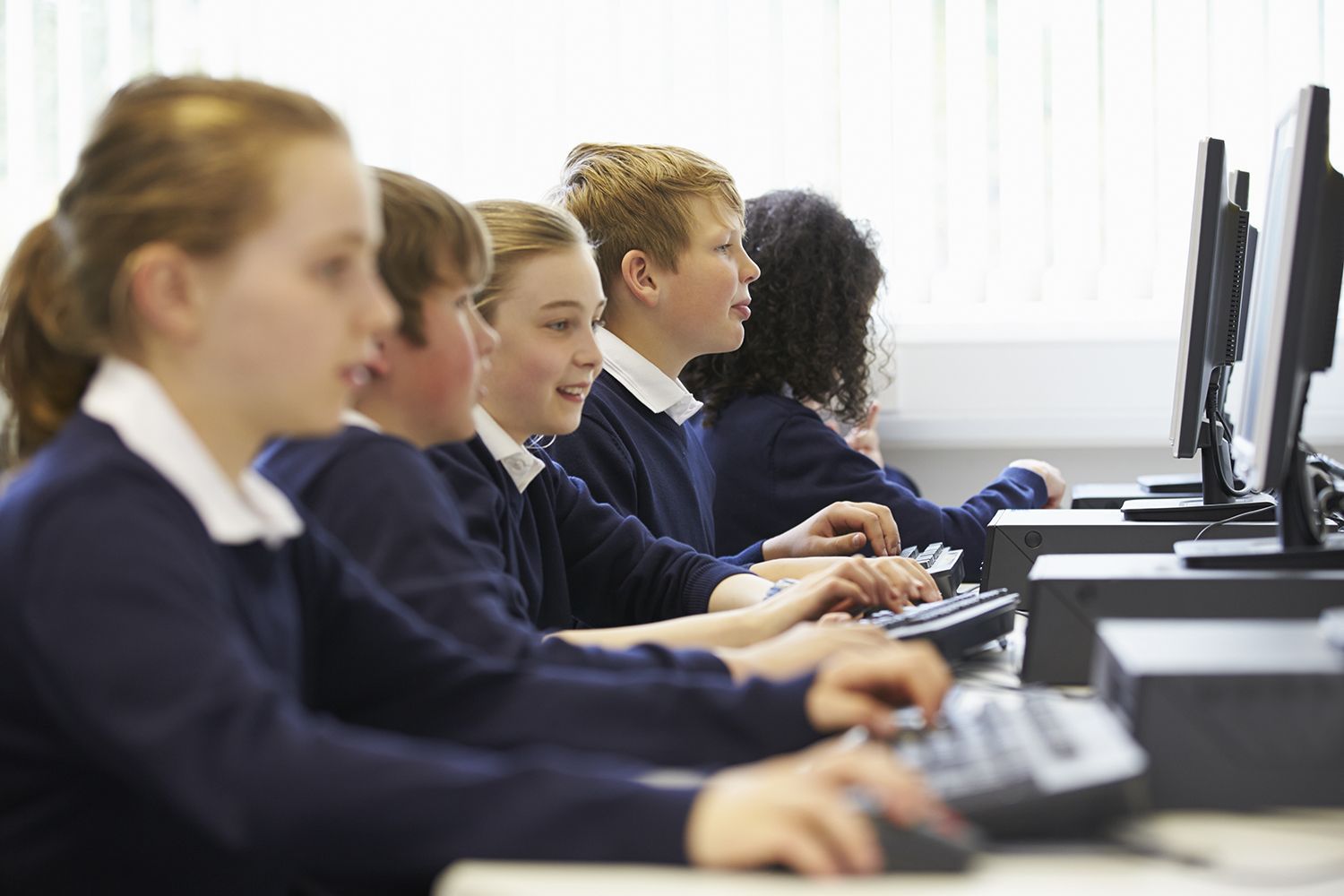 Cambridge Curriculum
The Secondary School Curriculum follows the Cambridge Curriculum. Our classes are taught by an international team of qualified, experienced native English and International teachers, who teach individual subjects. Class sizes are typically small with a significant focus on individual student attention. The teachers have much more one-to-one time with their students as the course progresses, helping them better identify areas to focus on in preparation for their AS and A-Level exams. The success they have already achieved at the IGCSE level means that they are now well prepared for the challenges that lie ahead.
A unique, internationally tailored academic offer in Portugal
Develop your child's potential at Prime School...