Aviation Course: Starts at 17th March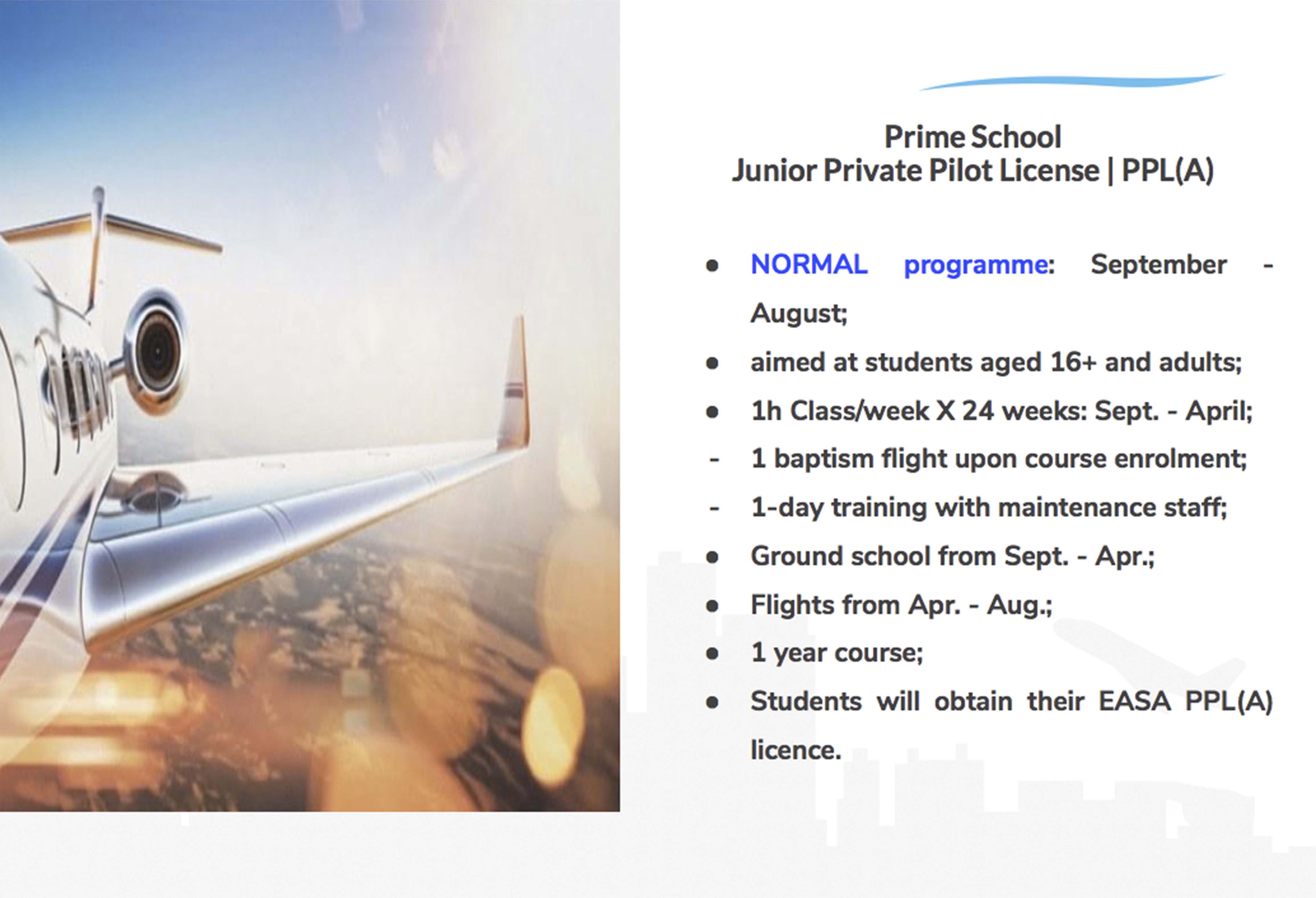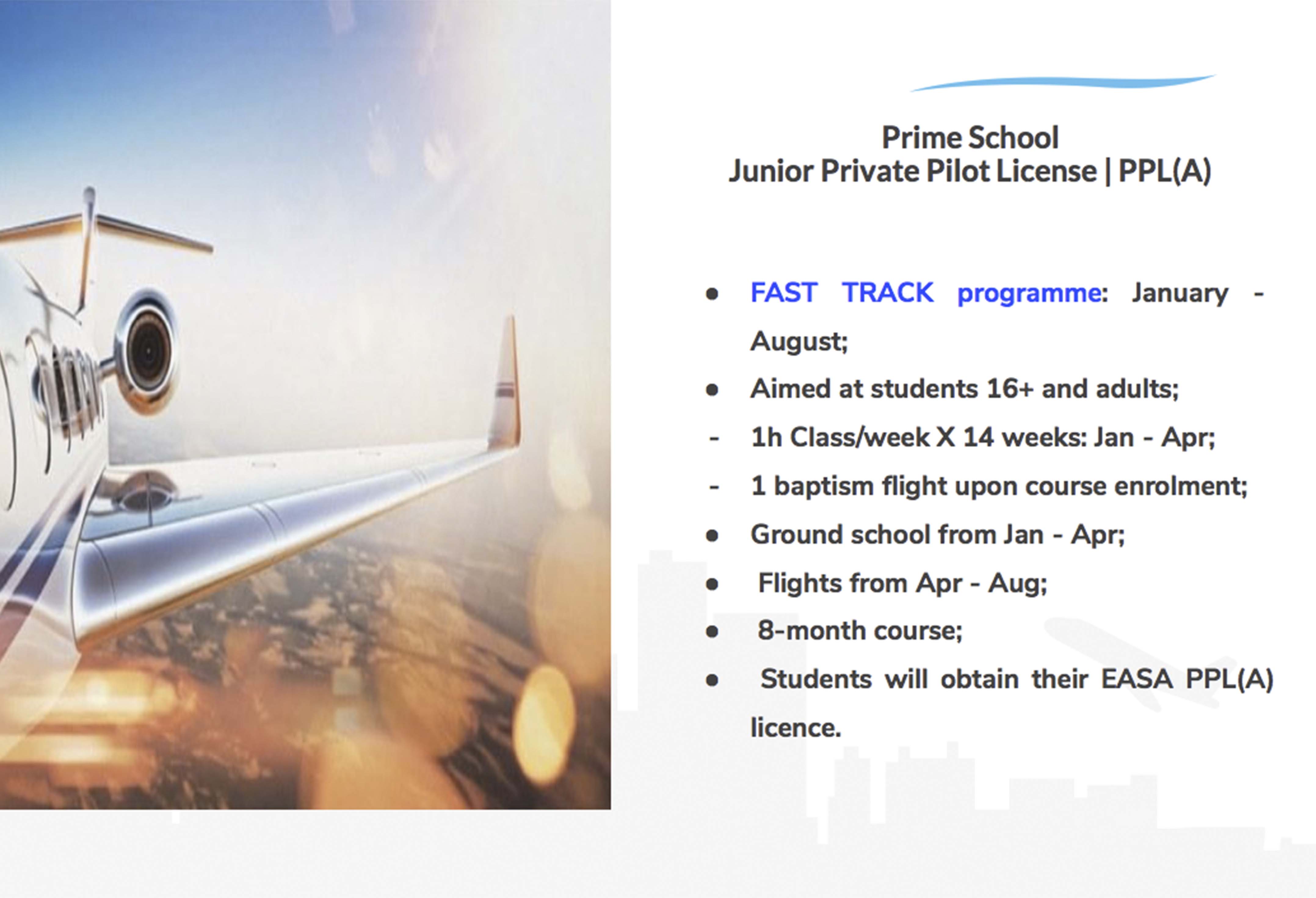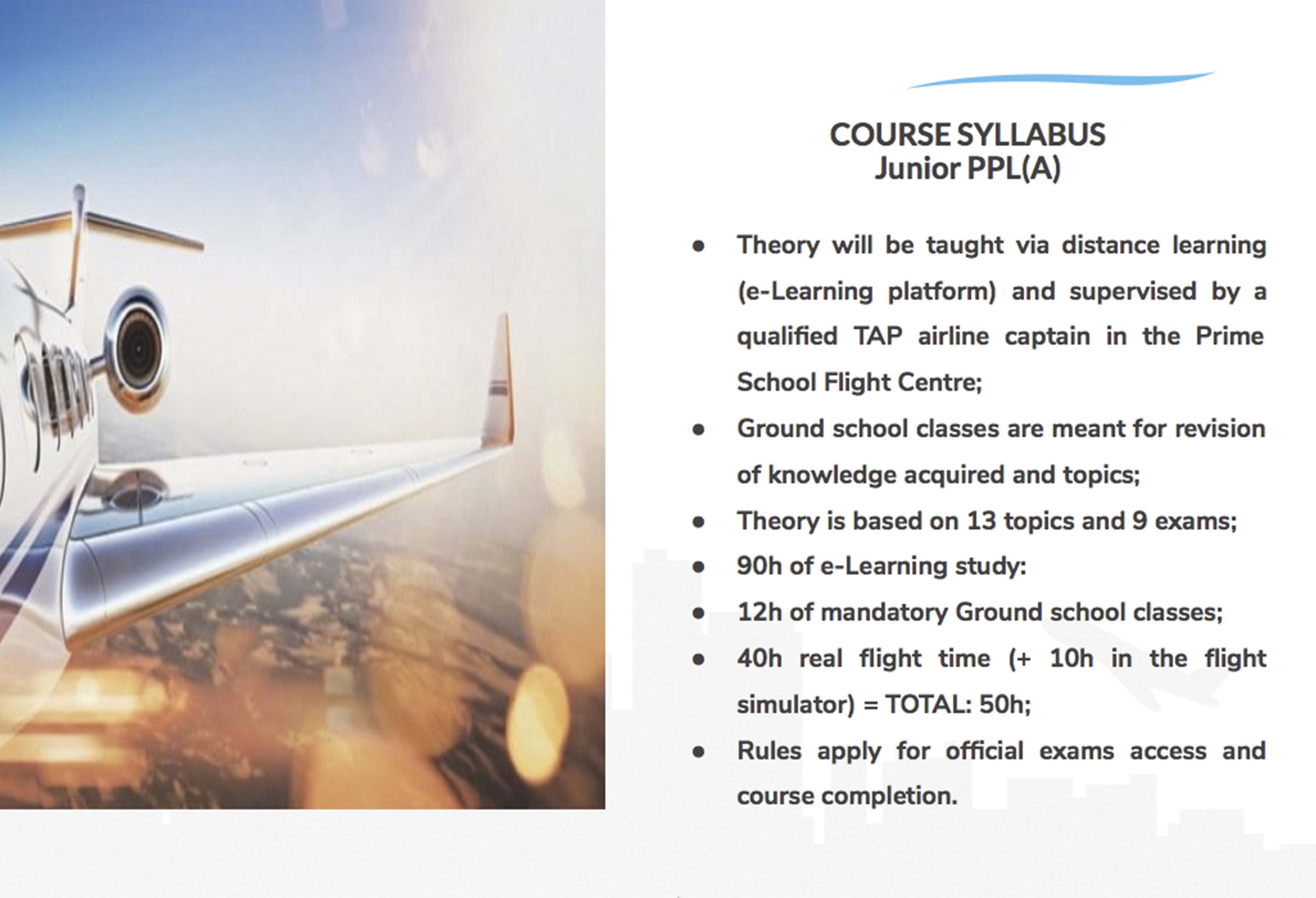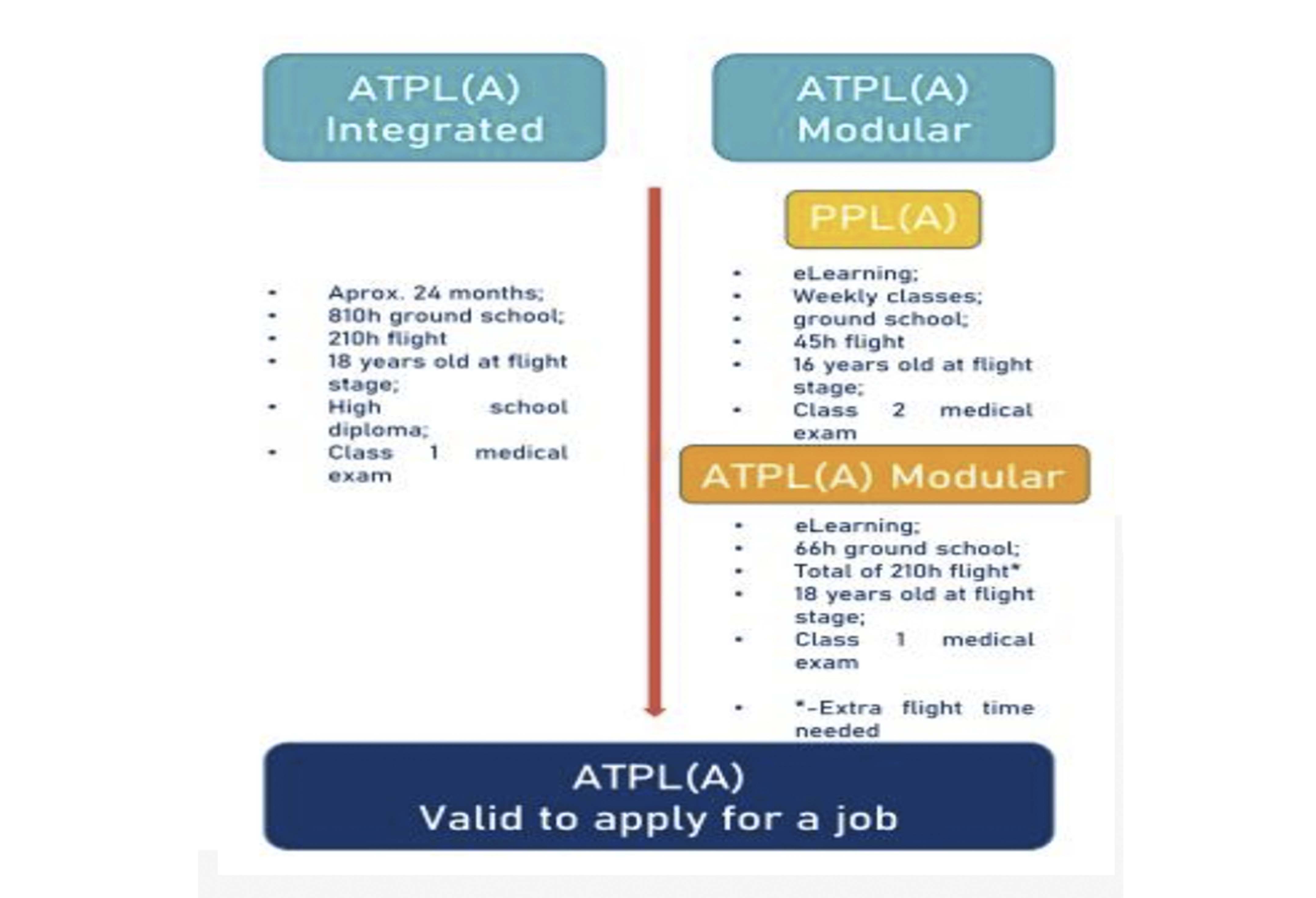 Advantages
Facilities
Flight room and simulator available, exclusively for training.
Motivation
Students highly motivated for fast track learning.
Junior Pilot Programme
Development of Junior Pilot Programme, which allows students to shorten their learning curve when applying for an official pilot's licence course.
Conditions
Age
The course is aimed at students from the age of 16 and adults, who can enrol on a 1-year course and achieve their Private Pilot Licence at the end of the course.
Reducing learning curve
17-year-olds or adults can enrol in a 1-year activity to reduce their learning curve, by applying for the Airline Pilot Licence cou r se and certification, through Prime School's EASA certified partner.