Sintra Campus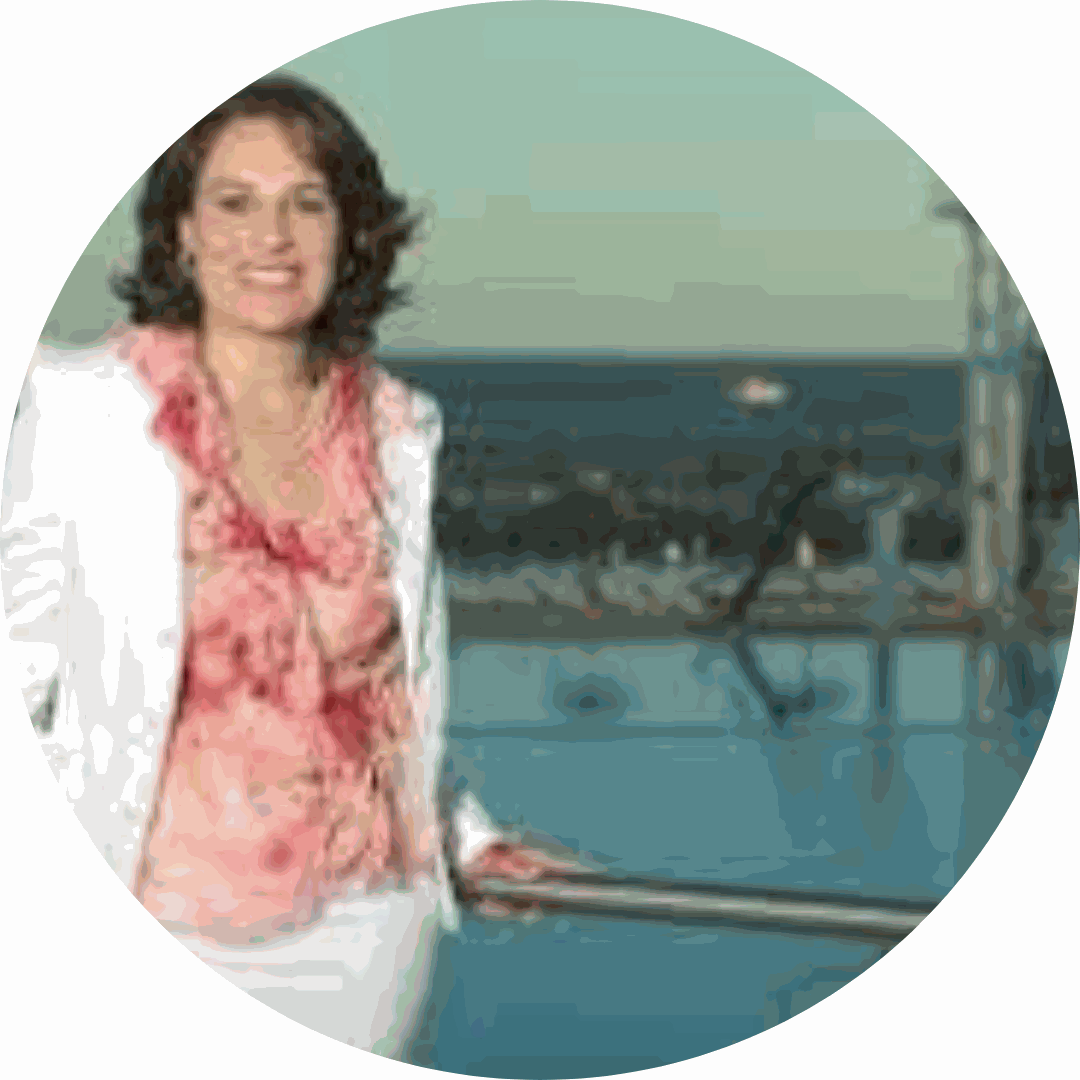 Dr. Edite Reina Costa , Pedagogical Director.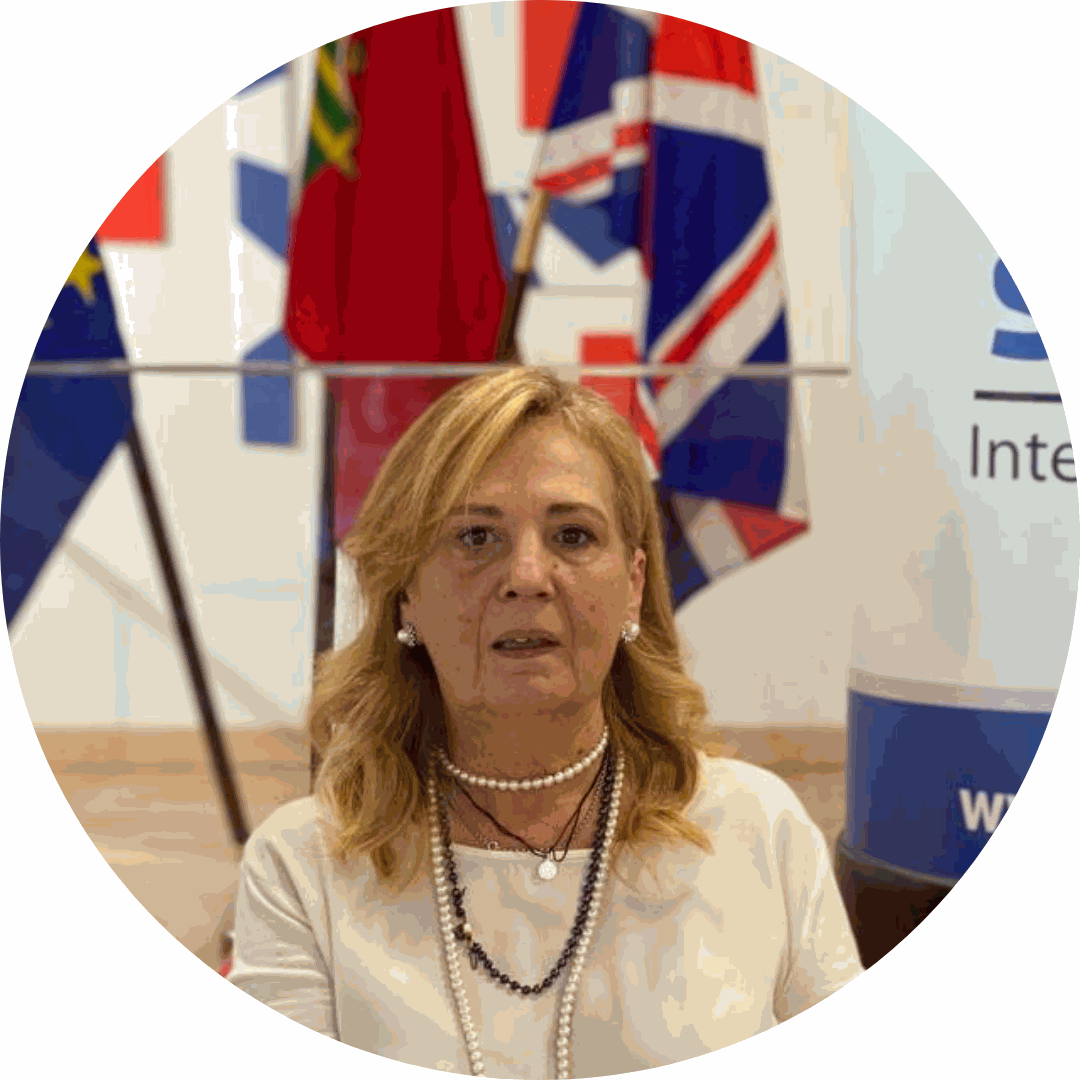 Dr. Ana Magalhães Pereira , Executive Director and Primary Coordinator.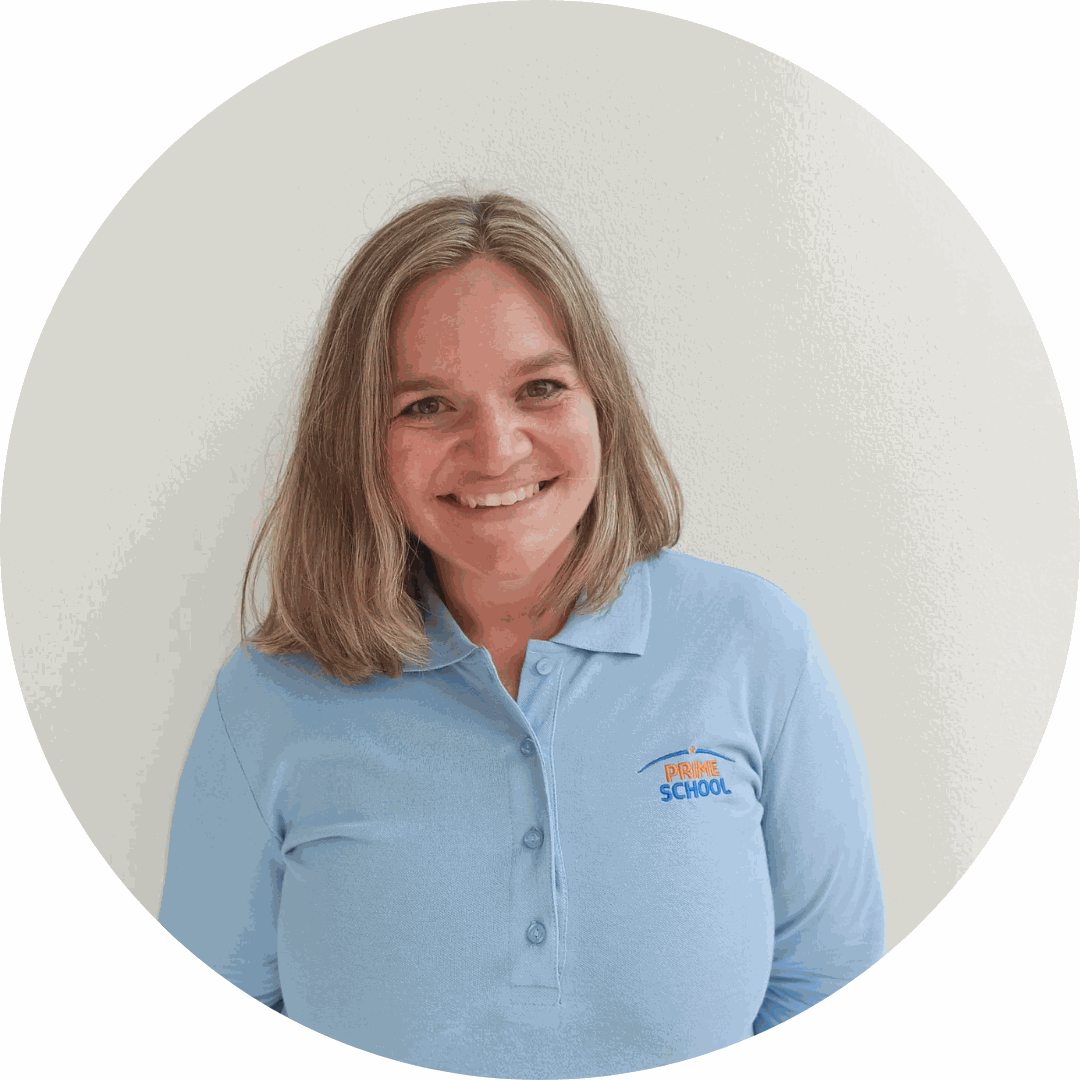 Melissa Ann
Primary Years Teacher and Primary Coordinator
Melissa Ann was born and raised in South Africa. Her passion for teaching and want to help others brought about her studies at Unisa, where she completed her Bachelor of Education in ECD and Foundation Phase and obtained her Honours in Education Management. She furthered her studies by receiving her Certificate in Counselling of children and adolescents. Before making Portugal her home and joining Prime School in 2021, Melissa spent a year in Spain, teaching at an International British School. She has taught across many year groups for close to 12 years now, in South Africa, Spain and Portugal. Melissa has a love for reading and capturing moments and places on camera, sparking an interest in travel. Melissa believes life is there to be explored and enjoyed in all its wonders.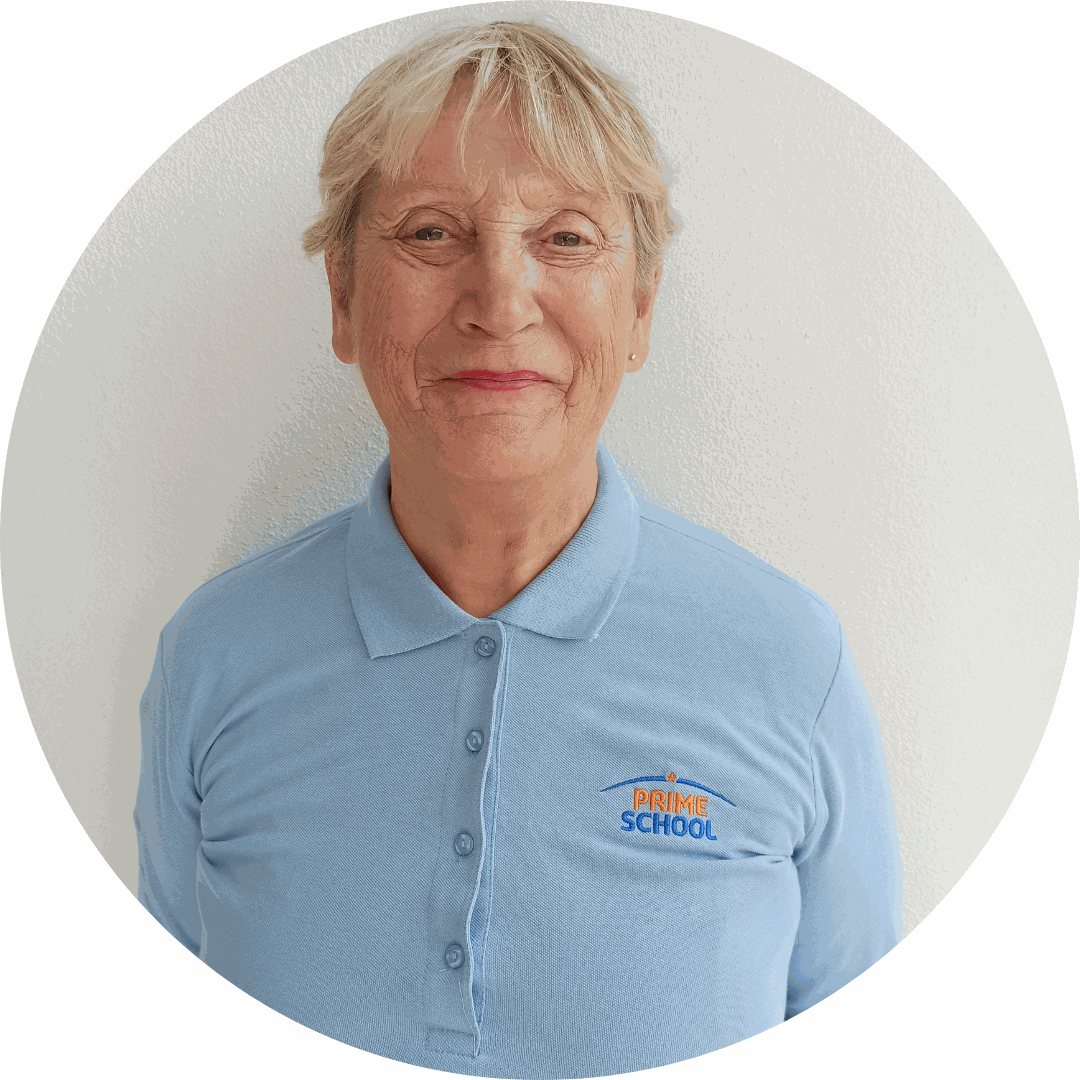 Gillian Stanley
Primary English and Special Needs Teacher
Gillian Stanley was born in Wales. She obtained her degrees through the University of Keele and The Open University. As a teacher and school leader she truly believes that every child matters. Her career has taken her to schools in Wales, England, Europe and the Middle East. As a special educationalist, primary school teacher and teacher of English, her joy in teaching and learning has touched the lives of students internationally. For Gillian, Prime School offers every student the opportunity to fly.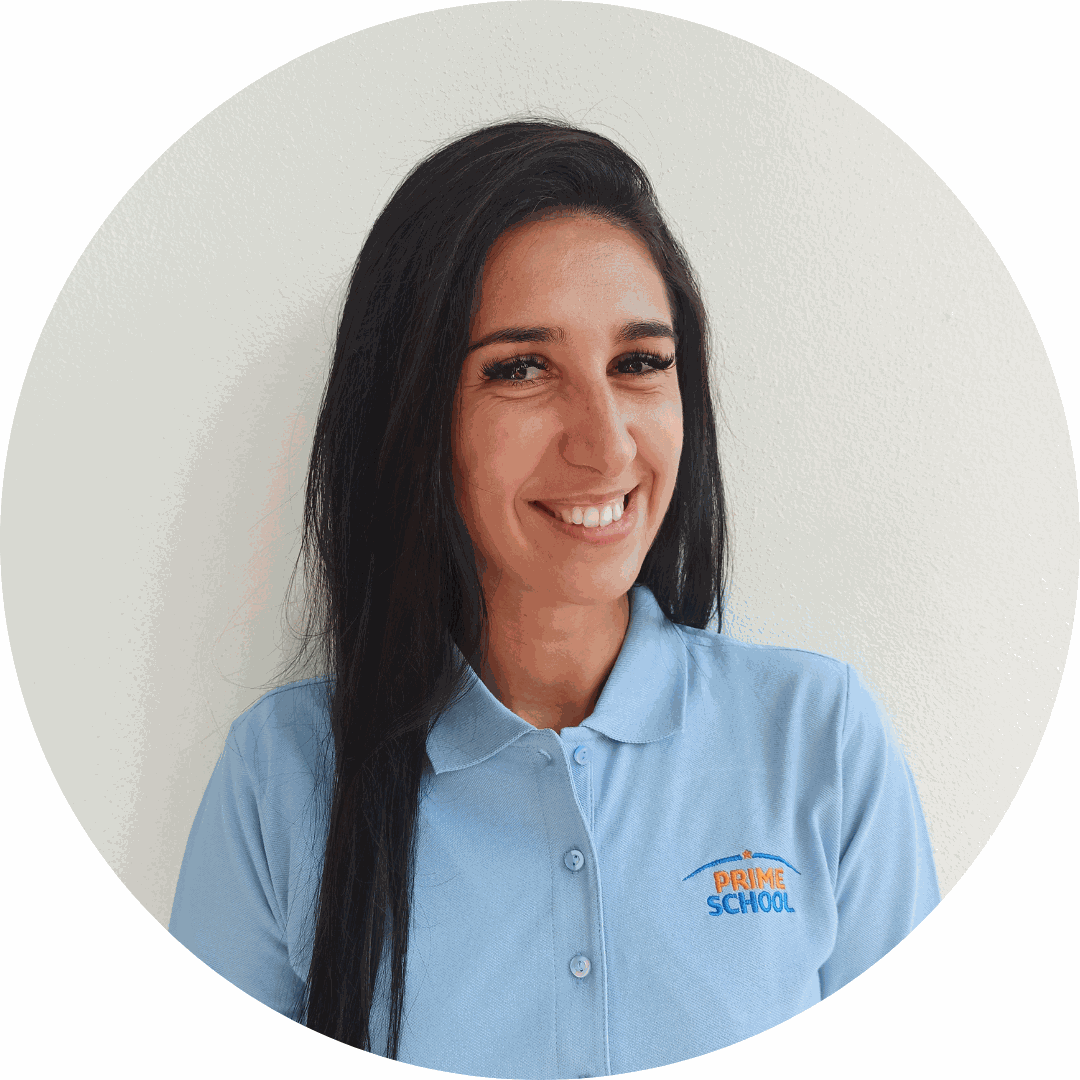 Sara Jorge
Primary and Secondary Robotics/ICT Teacher
Sara is from Lisbon, Portugal. She starts her studies at ESEIMU – Escola Superior de Educadores de Infância Maria Ulrich, Lisbon and she finished her graduation in 2011. Since 2012 she has been a primary school teacher. She has always been fascinated by the world of technology and since 2018 has graduated in Robotics and ICTs.In 2022, she joined Prime School International team to become Robotics and ICT teacher.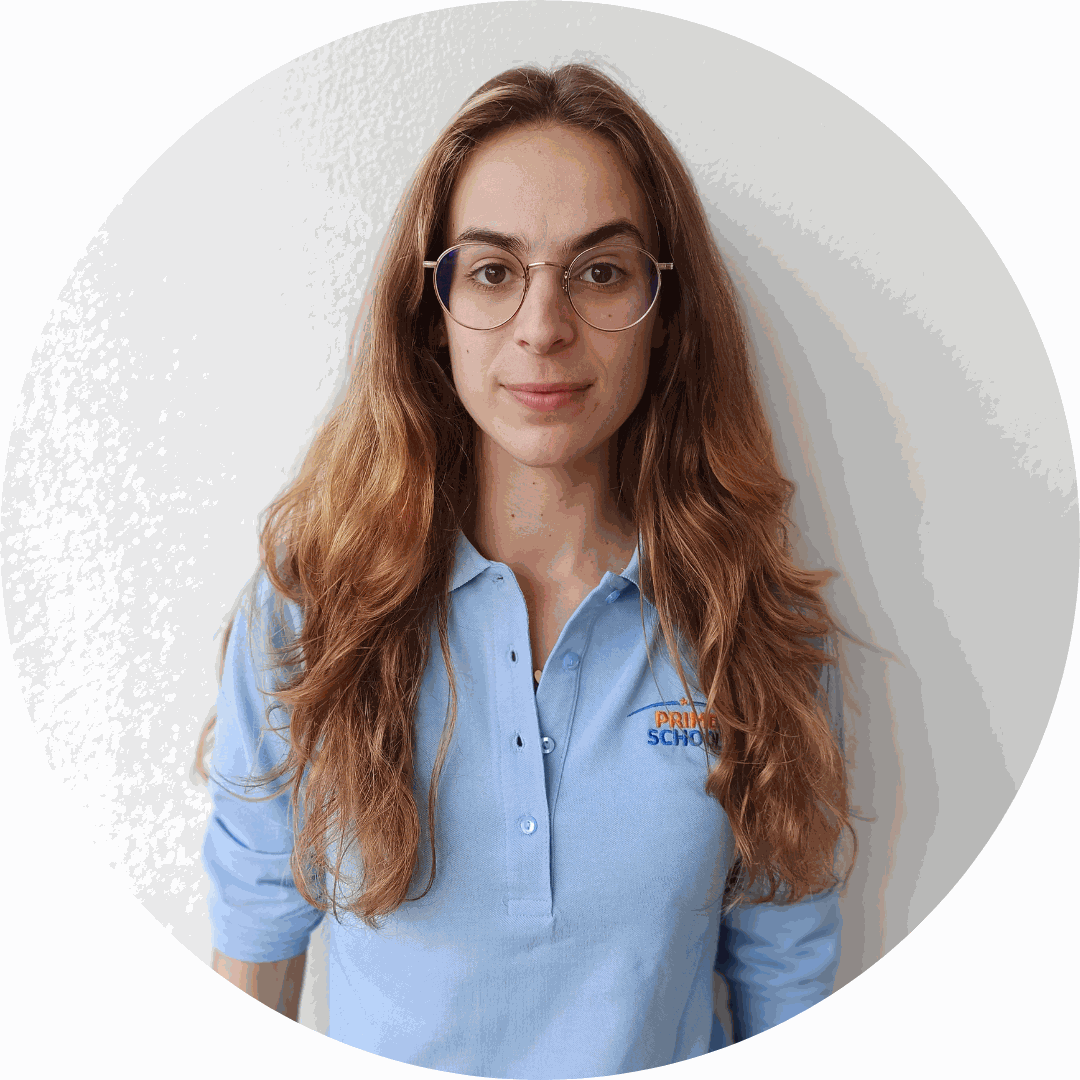 Natacha Rüffer
Primary Teacher
Natacha completed a Master's Degree in Clinical and Health Psychology at the Faculty of Education and Psychology of the Portuguese Catholic University. The experience of private tutoring opened the door to the wider world of teaching. Being a psychologist, beyond teaching, Natacha is also there to give guidance to students who require it.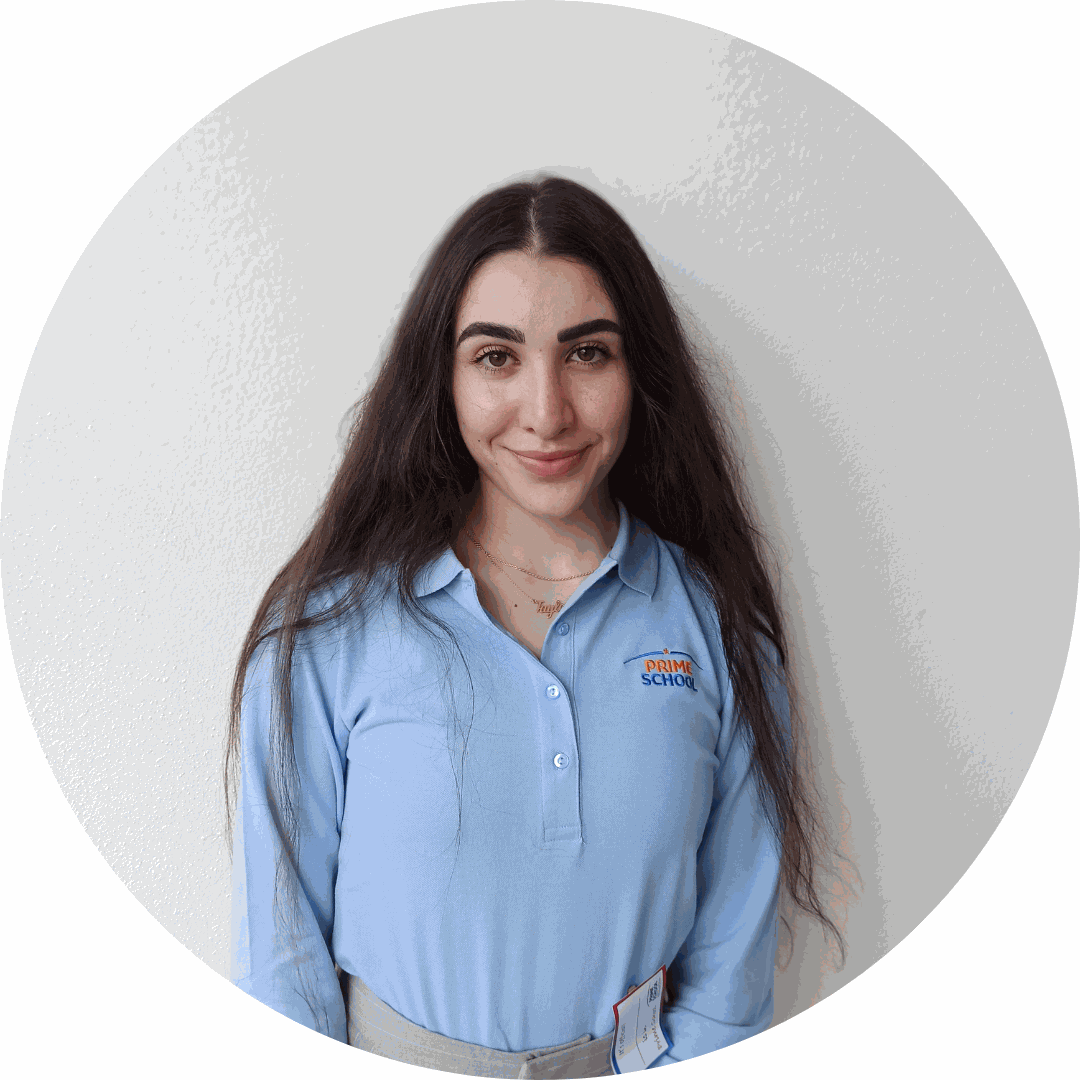 Taylor Bakos
Primary Teacher
Taylor is a Native English speaker, born and raised in the heart of South Africa. She holds a qualification in Teaching English as a Foreign Language and Business English. Taylor has used her knowledge from her completed short courses in Child Psychology and Teaching Assistance to focus on the needs of each student as an individual. Taylor enjoys various sports codes, stemming from her sporty background, even representing her country internationally for Dance. Taylor has experience in teaching at Holistic Education Centre and private tutoring. She moved to Portugal recently and is eager to extend her love, knowledge and experience with children.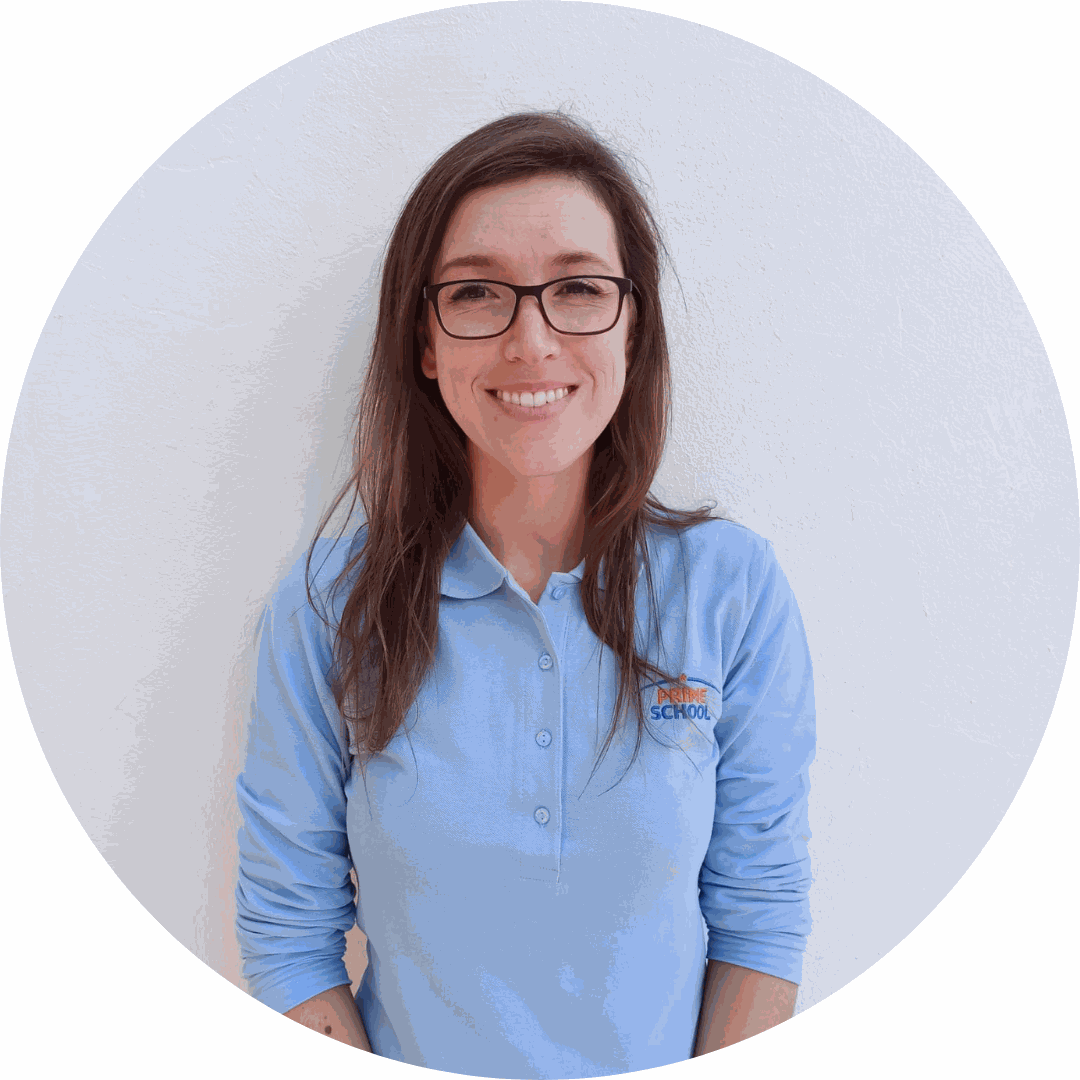 Natalie Howells
Primary Teacher
Natalie was born in Canada and grew up there speaking English and French. She has been living in the U.S. for the past ten years, which is where she received her Bachelor's degree in Elementary Education. She has been teaching primary school for over seven years, teaching all core subjects including STEM and leadership. She spent a semester teaching ESL in China and has experience doing ESL tutoring online. When she isn't teaching, Natalie loves writing, playing the piano and drums, and trying new restaurants with her family. Natalie made the move to Portugal in June and is really loving the experience of being here and is ready to share her knowledge and experience with our Prime School learners.
Kiran Sunil
Primary Teacher
Kiran holds a Bachelor's degree in Education and has twenty-two years of teaching experience as a primary teacher in different Cambridge school systems. She completed her professional training in education at Allama Iqbal Open University Islamabad Pakistan obtaining a diploma in Montessori Education from Rawalpindi Pakistan as well as a diploma in Education Methodology from Peshawer Pakistan. Kiran joined our Prime School International team in 2016.

Cátia De Almeida
Primary Teacher
Cátia has been an integral part of our Prime School International team since 2013 and holds a Master's degree in Education, completing her professional training by obtaining a diploma in Primary Education and Early Childhood Education from Escola Superior de Educação de Santarém, Portugal. She has also taught Portuguese as a Second Language to our foreign students preparing them for the IGCSE Cambridge Exams. Her pursuits in the contemporary field of education continue as she is currently undertaking a course in Special Needs Education.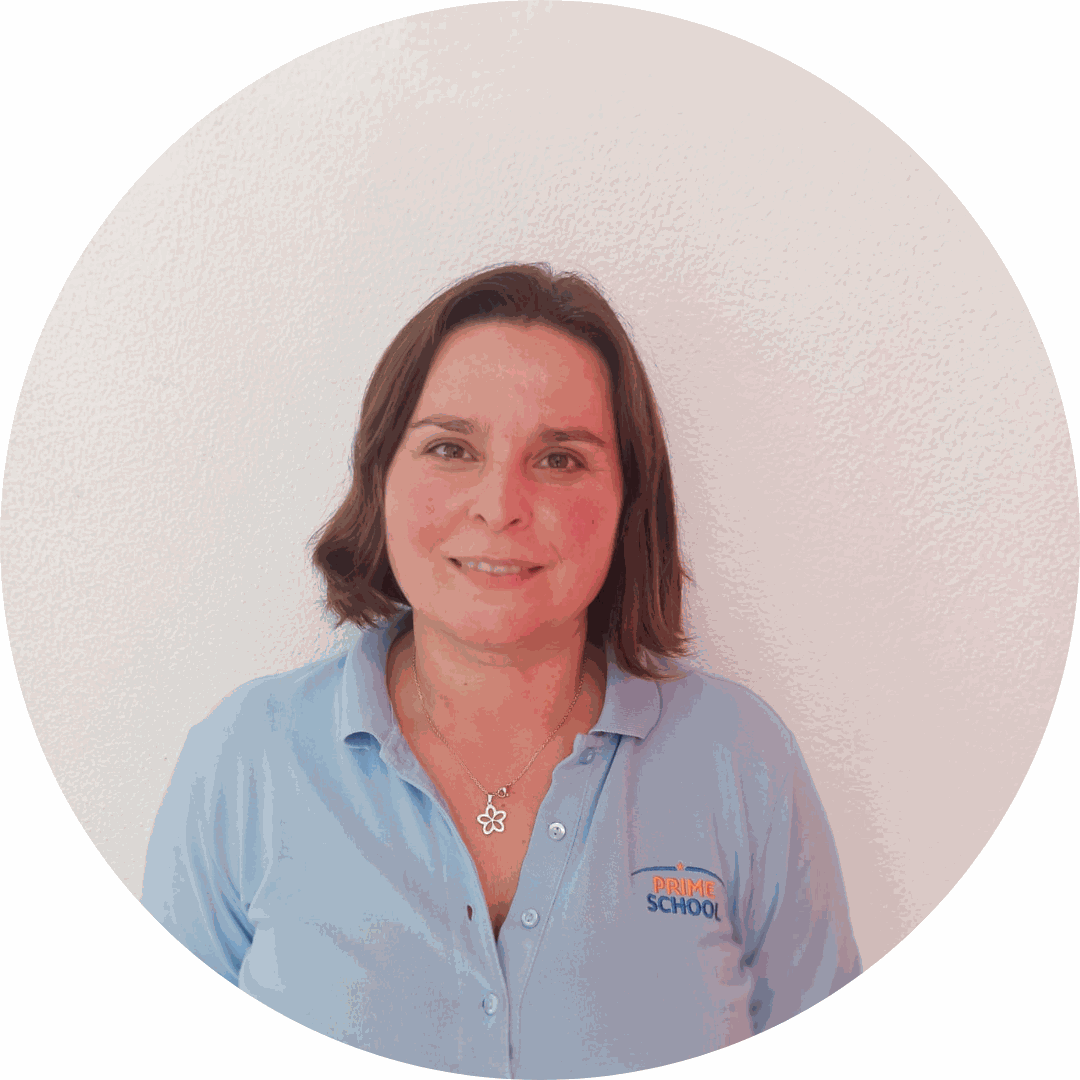 Sandra Carvalho
Primary Teacher's Assistant and Cooking Arts Teacher
Sandra has vast experience within a primary classroom. Her passion for children led her to become a Primary Teacher's Assistant. She has been our resident classroom assistant for the past 5 years. Your children are in safe, caring hands. Miss. Sandra takes the utmost care with your little ones' playtime, meal times, and overall care. In addition, she has fully enjoyed sharing her second passion, cooking, with our student body, ensuring that our students learn that the simple task of everyday cooking is a fundamental, yet enjoyable life-enhancing skill.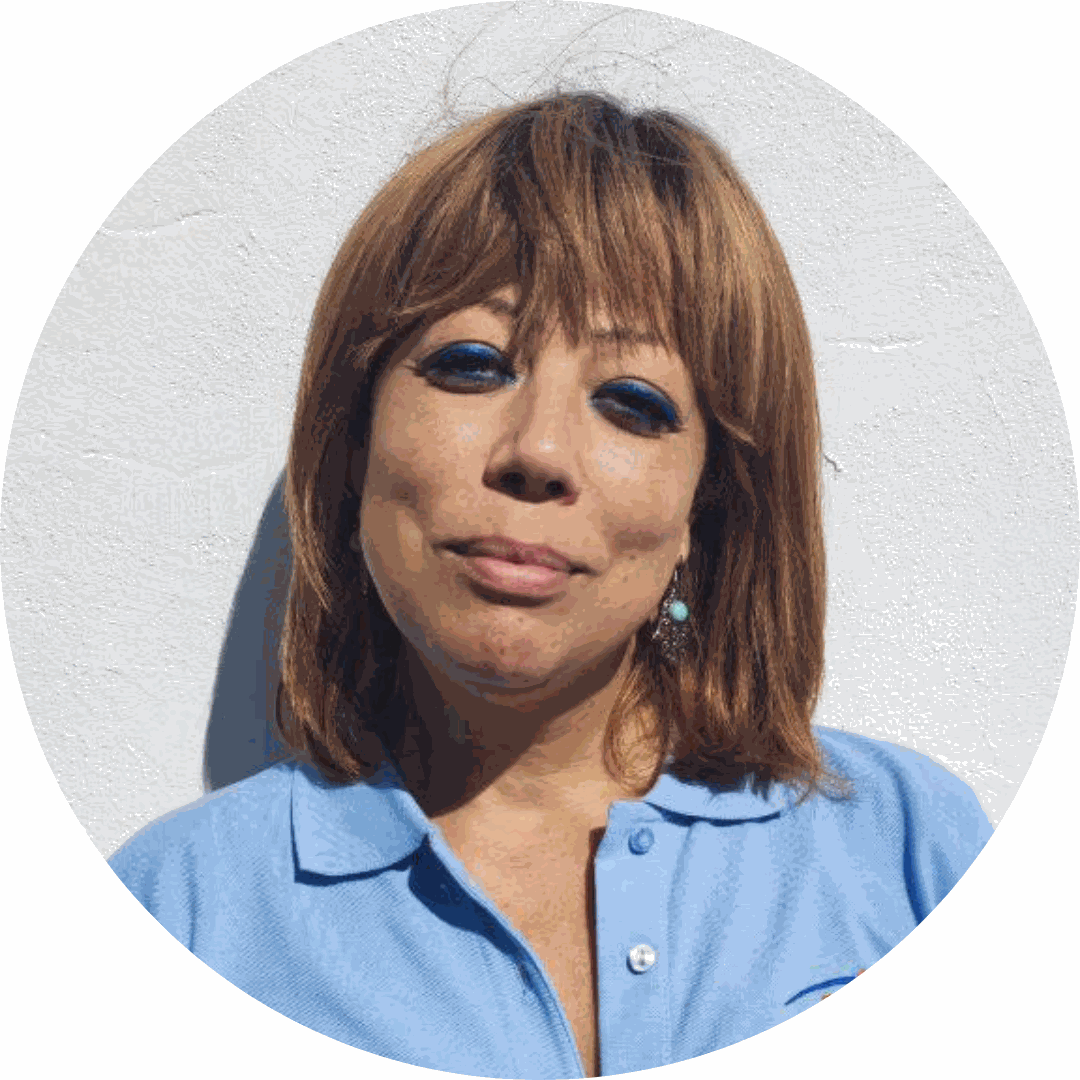 Elsa Fahrner
Drama and Music Primary Teacher
Elsa Fahrner was born in Switzerland and is multilingual, proficient in English, Spanish, and French. She also speaks Italian and German and has had the opportunity of living and work in several countries such as Brazil and France. She holds a Bachelor of Education from Escola Superior Educação. Elsa also holds a Postgraduate degree in Health and Safety at Work. She continued her scholarly pursuits obtaining her Higher Education Teaching Certificate from Harvard University. Elsa also volunteers as a technical psychologist for the Lisbon Red Cross. Elsa proudly joined our Prime School International teaching team in 2011.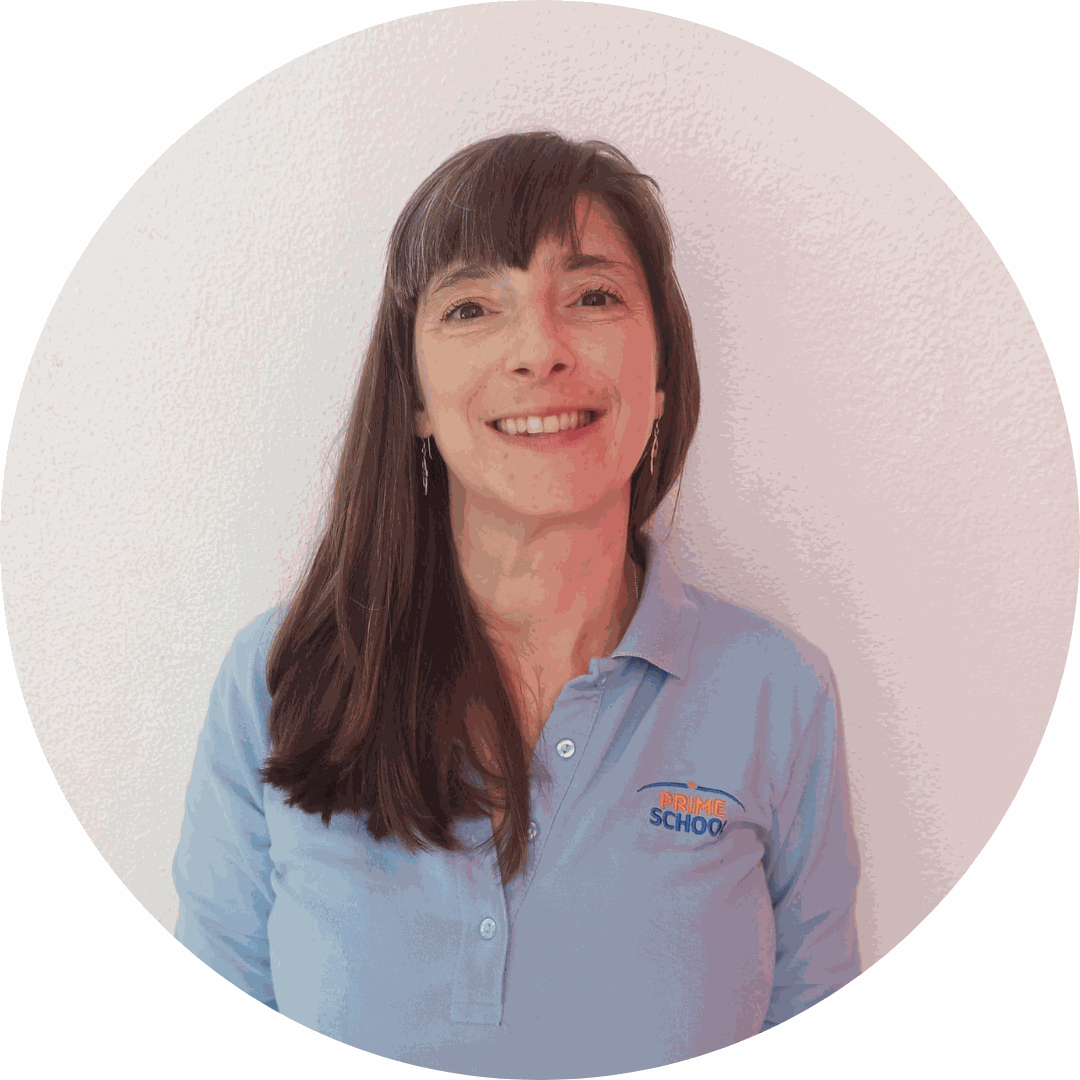 Sofia Caessa
Primary Teacher
Sofia was born in Portugal and spent her childhood in the Netherlands and Brazil, where she studied in international schools. She has also lived in the U.S.A. and Belgium. Being a professional screenwriter, Sofia has worked in Film as a writer and also producer. In Brussels, she worked as an English teacher and as a writer for a magazine that catered to the international community. Sofia's work is mainly focused on children: running creative writing workshops and a film academy, and as the editor of a children's publishing house. Sofia is a published author of children's books and, recently, a memoir.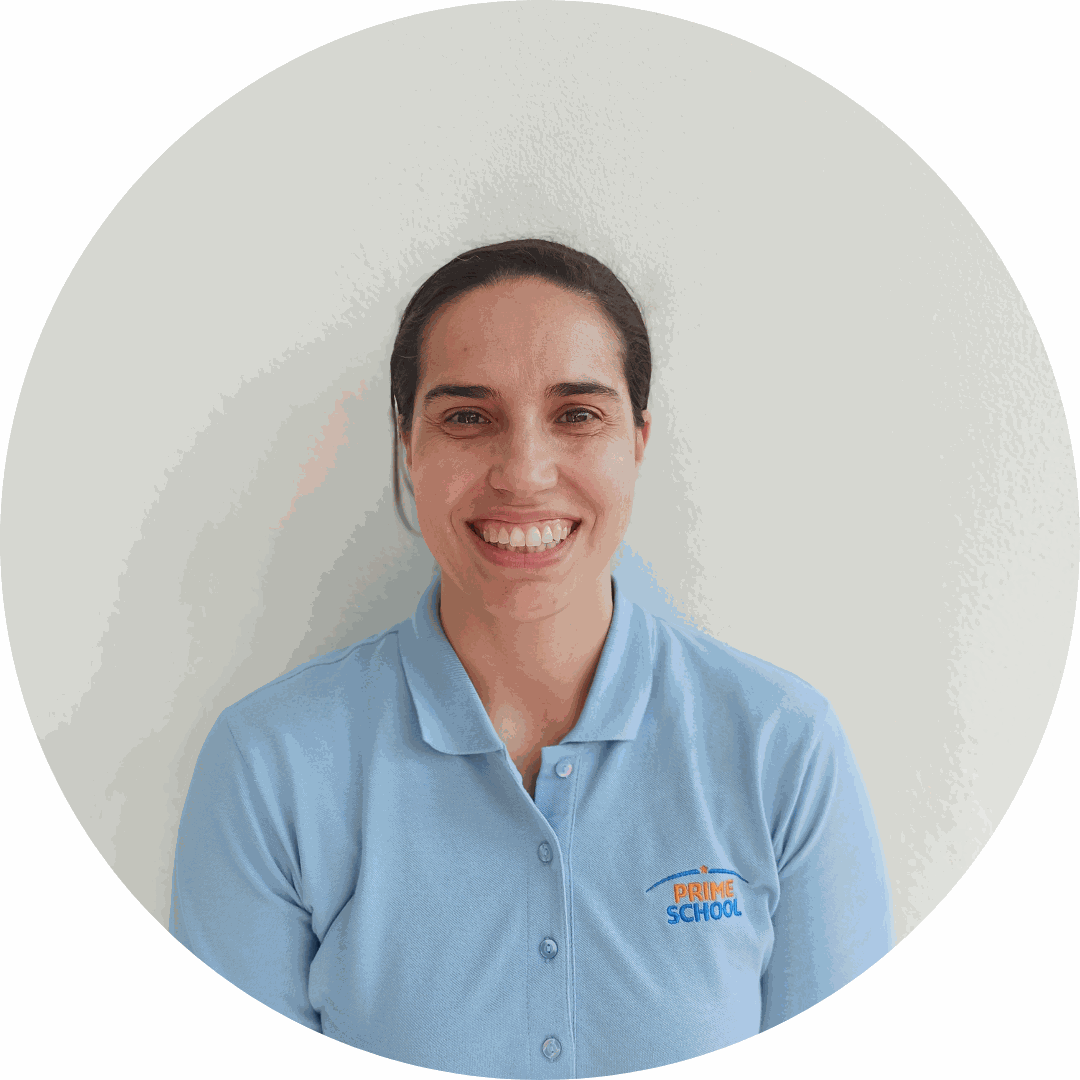 Alexandra Fernandes
Physical Education Primary Teacher
Alexandra was born in Portugal, having graduated in Physical Education. She went on to pursue her career in being a football coach and a swimming teacher. Her innate capacity to relate to all her students came from her own experience of being a professional athlete. Alexandra also speaks English, Spanish and French.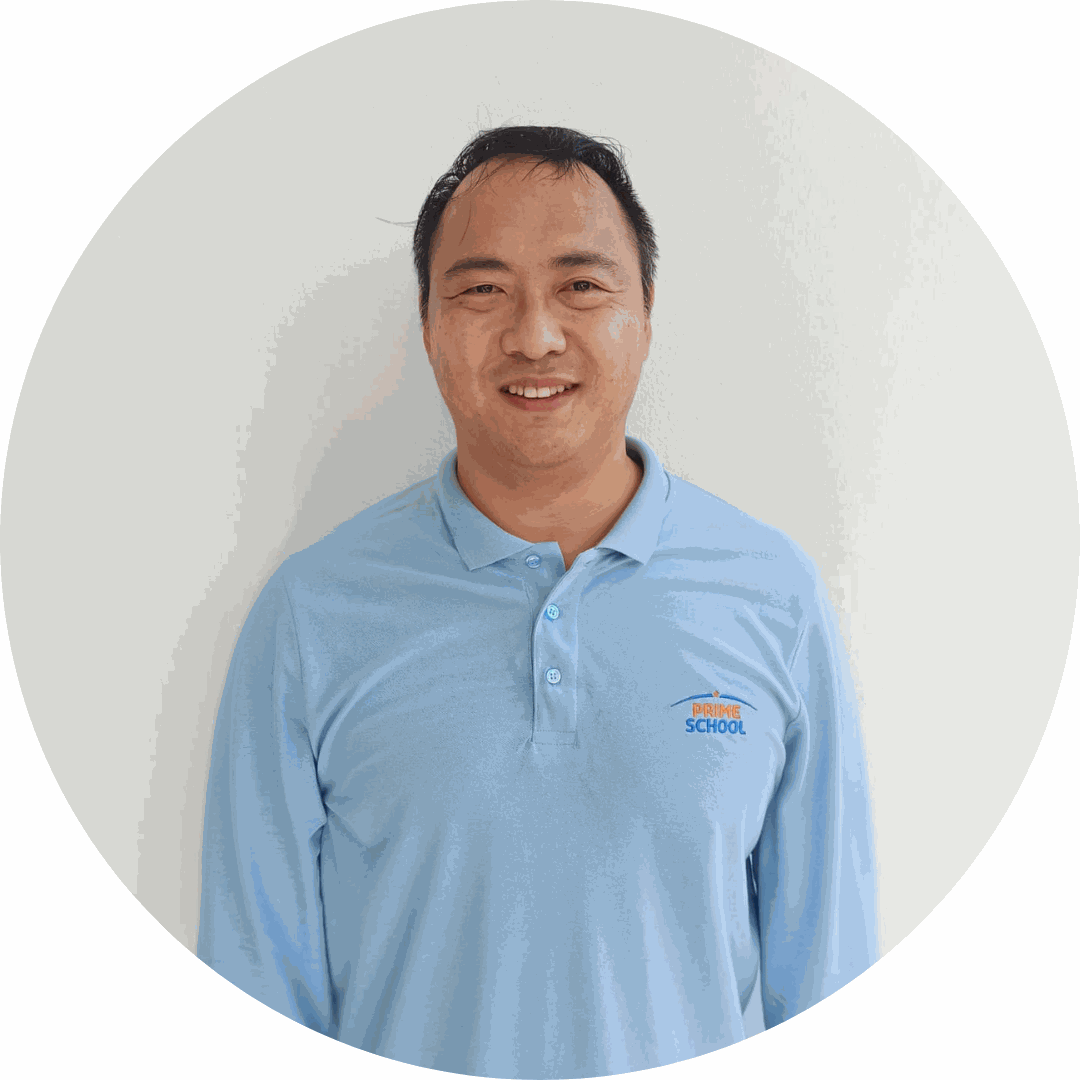 Leader Yu
English ESL, Mandarin Chinese, ICT, EVT and STEAM Primary Teacher
Leader Yu has experience in linguistics, art, and science. He applies various teaching methods and has developed over the years as a teacher a system of his own. He focuses on the specific needs of each student as an individual. He lived in several countries where he gained unique knowledge and experiences, which he aims to transmit to his students. He taught different subjects such as English ASL, Mandarin Chinese, ICT, EVT, STEAM, Robotics, and Career programs in Prime School. All this diversity is only possible because of his unique curriculum and life experience. The motto of 'strive to make your hand-print larger than your footprint' is applied right now in his life. That is why he is a part-time farmer.
Zoë Jones.
Primary teacher.
Zoë, a native South African, was born and raised in the coastal city of Durban acheiving her teaching qualification through SANTS Teaching College. She then taught for two years and was appointed Head of her schools Grade R teachers in South Africa. Her love of sports, music, art and most of all…children lead her to pursue the vocation of teaching. Zoë is passionate about rising to the challenge of guiding her students to discover and develop their innate gifts. She is dedicated to caring for her students as if they were her own. Zoë relocated to Portugal at the beginning of September 2022 joining our Prime School Primary team.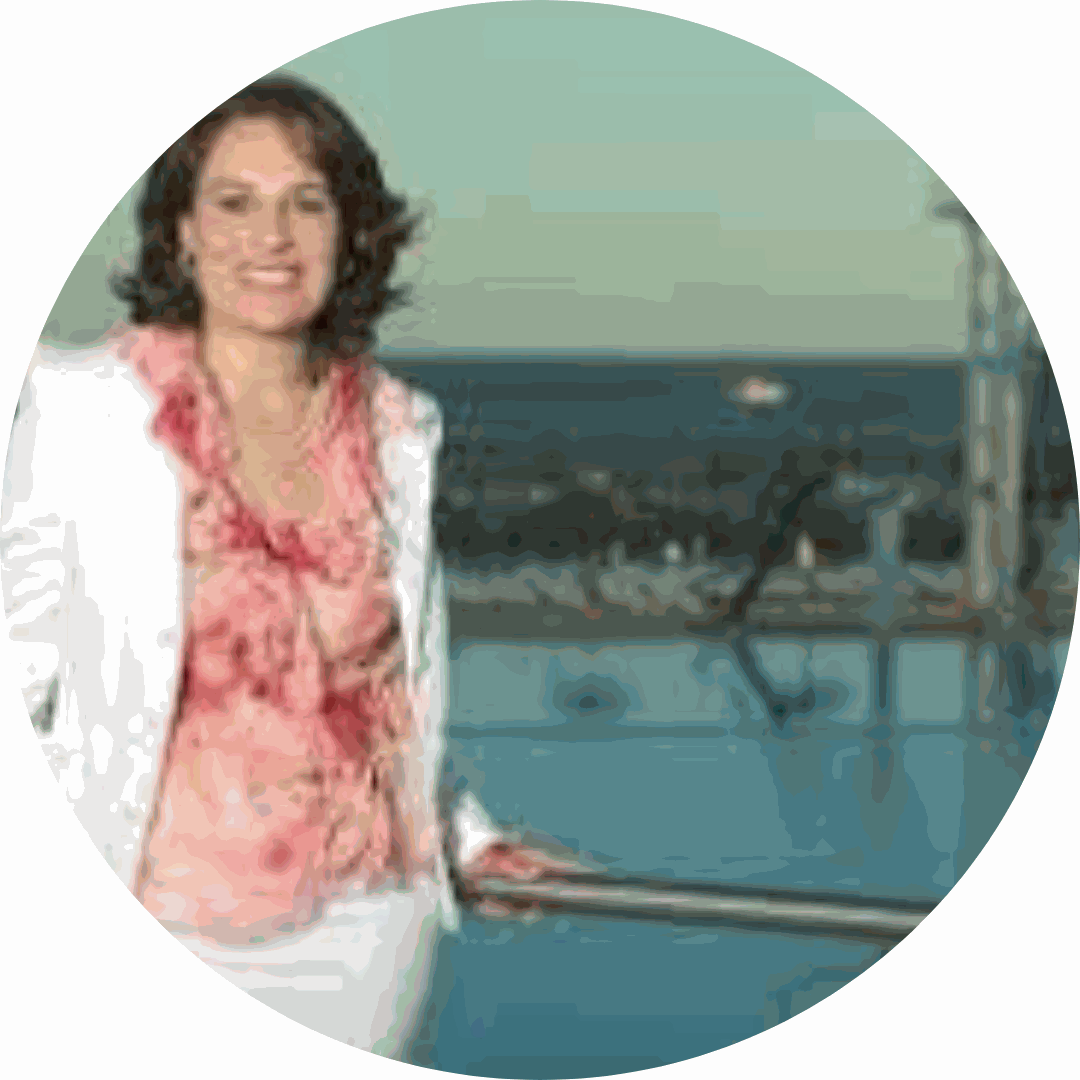 Edite Reina Costa , Pedagogical Director.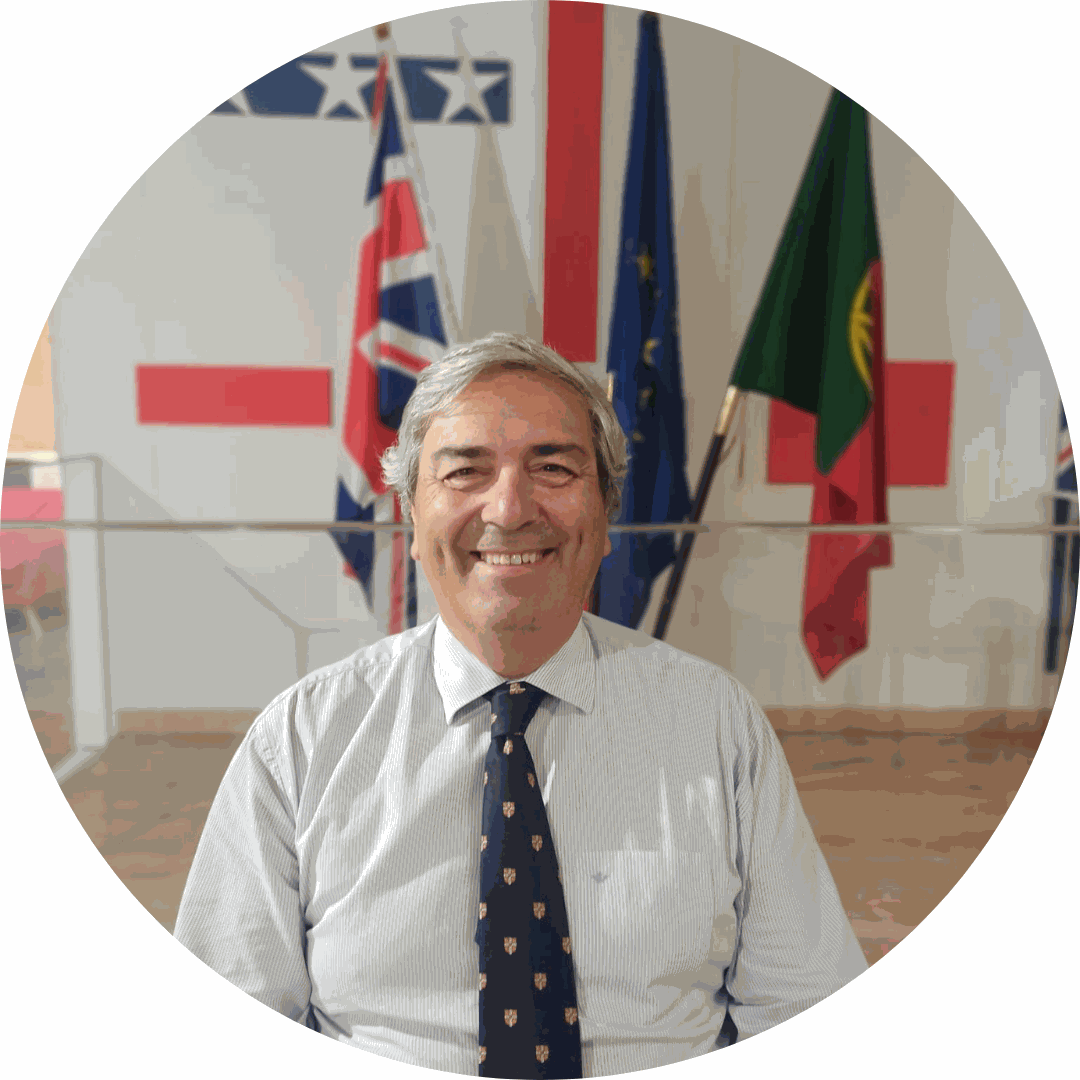 Francisco Saraiva, Executive Director.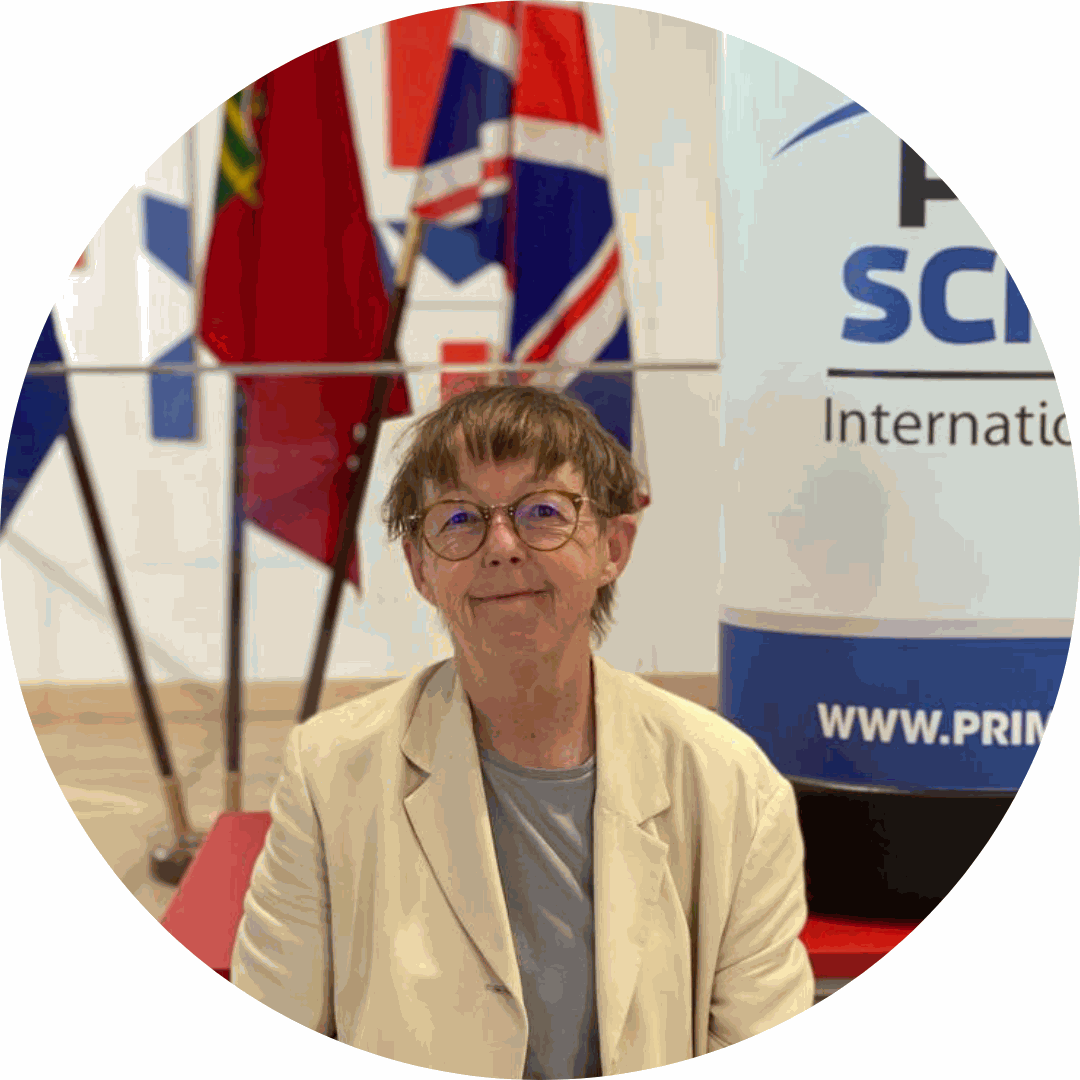 Francisca Wright de Menezes Ferreira
Coordinator of Secondary1 & Science Teacher
Francisca completed a university degree in biology at Marymount Manhattan College, followed by postgraduate specializations in Oceanography at S.E.A./Boston University. She later pursued a postgraduate degree in Neurosciences and Molecular and Cell Biology at the University of Arizona School of Medicine as well as professional training in Science Education and Communication at The Gulbenkian Institute of Science, in Portugal. She was a research scientist for ten years at several scientific institutions in the U.S.A. She collaborated on the installation of the Lisbon Aquarium. After EXPO'98, Francisca cooperated with the National Intersectoral Oceanographic Commission/Ministry of Science, Technology, and Higher Education as well as the Institute of Molecular Medicine (IMM). In 2012, her passion for communication and education led her to teach at Prime School International.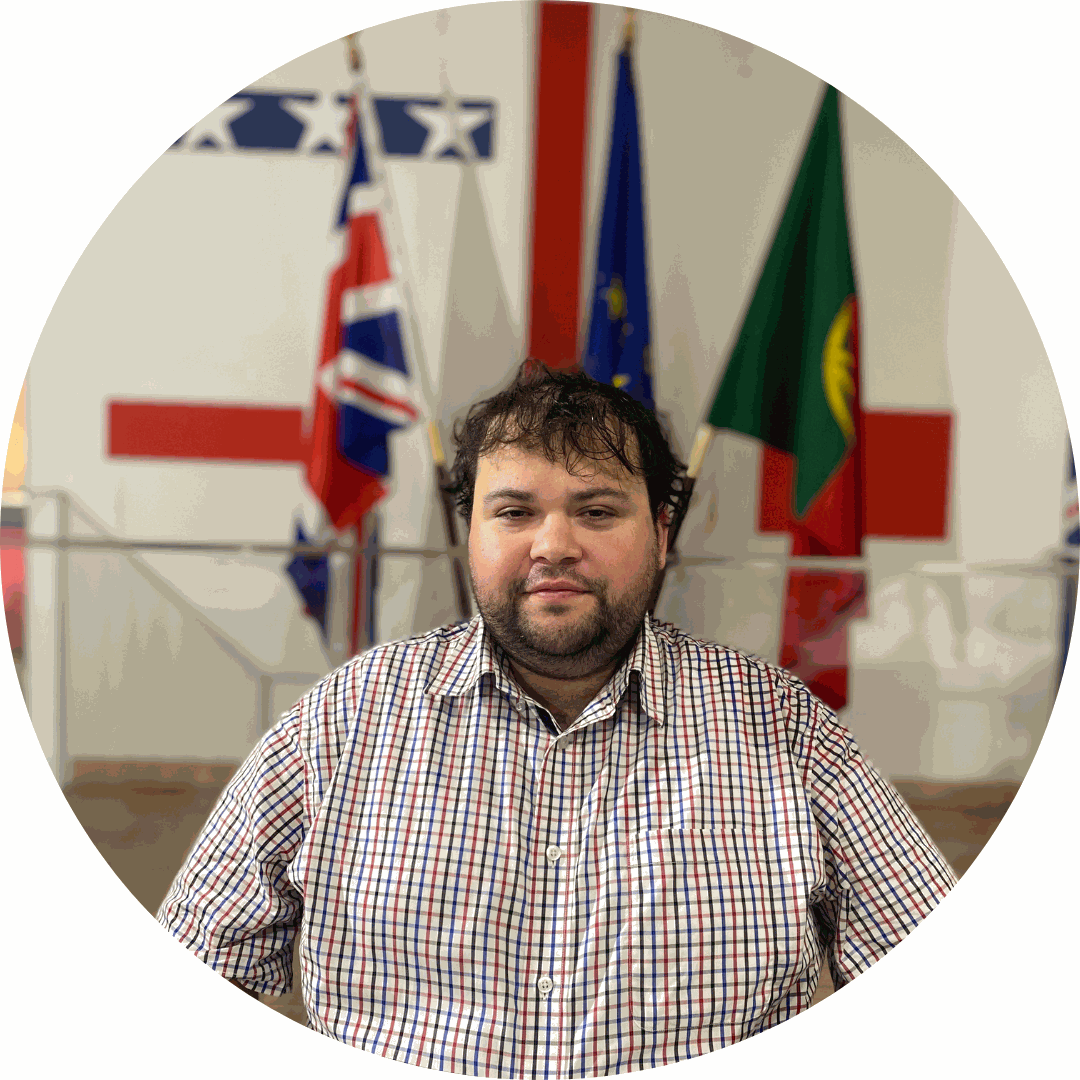 James Lomba
Social Sciences, Humanities and English teacher
James is from Nottingham, England but grew up in Portugal. He returned to England to do his undergraduate degree in Social Policy at the University of Nottingham then spent three years working in Portugal as a teaching assistant at the end of which he completed his PGCE, again with the University of Nottingham. He is passionate about cultivating curiosity and critical-thinking skills amongst his students. He joined the Prime School team in 2022 to teach Social Sciences, Humanities and English.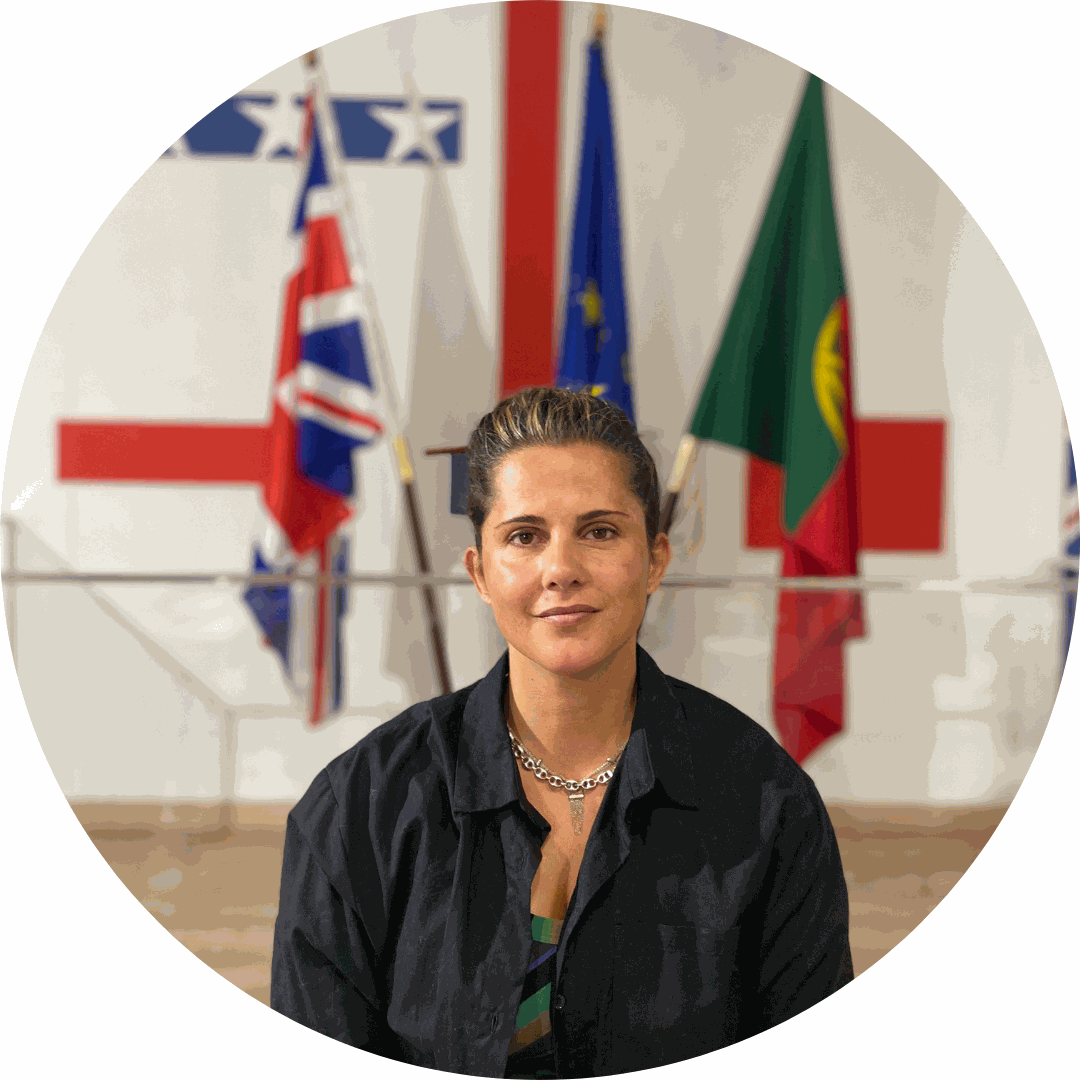 Vanessa Livramento
Form Tutor Year 7B & Science and Chemistry Teacher
Vanessa is from Portugal, where she studied Materials Engineering at Universidade Nova de Lisboa. In her last year of graduation, she received the best student award. After finishing her degree Vanessa started to work in scientific research in LNEG, collaborating on several projects around the world. One of the most important projects was finding the best material to build the inside wall of a nuclear reactor in Japan. This year she is taking her Master's Degree in Physics and Chemistry Education at Universidade de Lisboa and she joined Prime school to become a science teacher.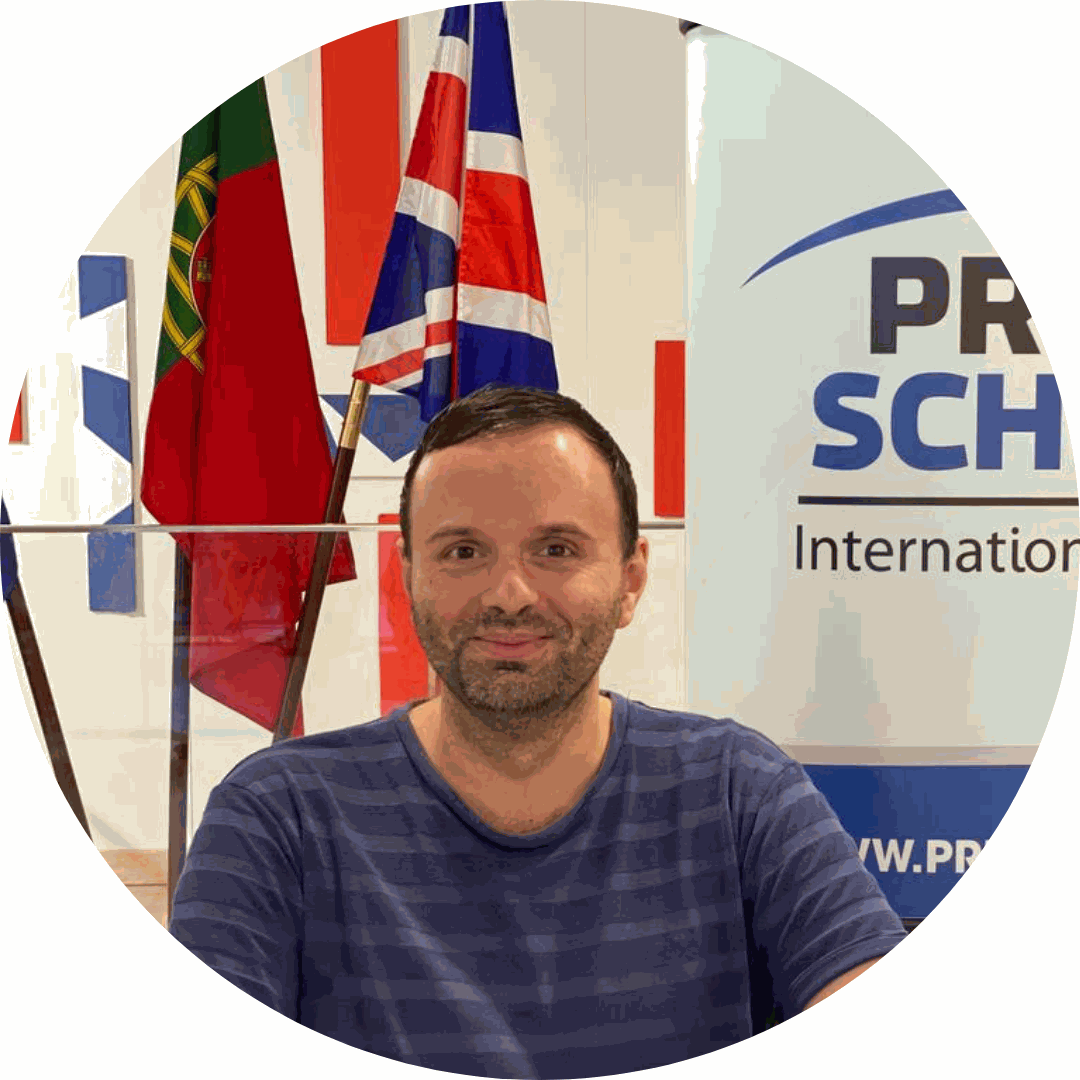 João Neves
Form Tutor Year 8 & Secondary History Teacher
João has been the History teacher of Prime School for the past two years, during which time he has shared his prodigious understanding of History with our students. Mr. João studied Social Sciences, Humanities, and ISCTE at NOVA University, in Lisbon for seven years, holding a Bachelor's and Master's Degree. He then attended a Ph.D. for two years. Prime School International was his first choice when deciding to embark on his teaching career.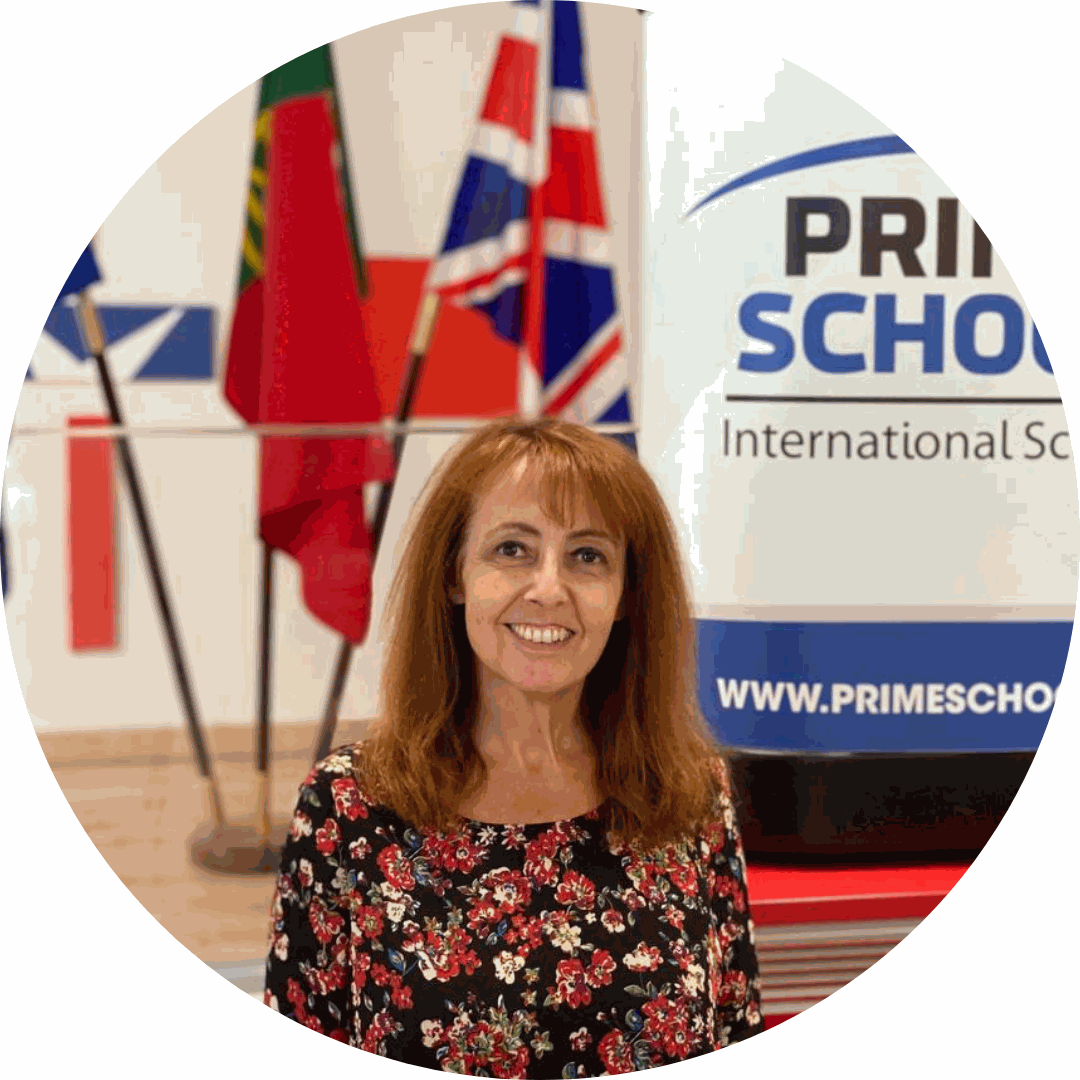 Ilda Veiga
Coordinator of Secondary2 & Mathematics, Physics and Chemistry Teacher
Ms. Ilda has acquired the CCP (Pedagogical Skills Certificate for Professional Trainers) and complimented her 5-year degree in Mechanical Engineering by accomplishing the respective Master's degree at Nova University in Lisbon. Professor Ilda, Mechanical Engineer, is one of the members of the department of Sciences at Prime School International, where she trains students who will pursue areas in the fields of Physics, Mathematics, and Chemistry. Several of our students have benefited immensely from her tutelage and have gone on to study at the best Universities of Engineering, Industrial Management, Electrical, and Computer Engineering.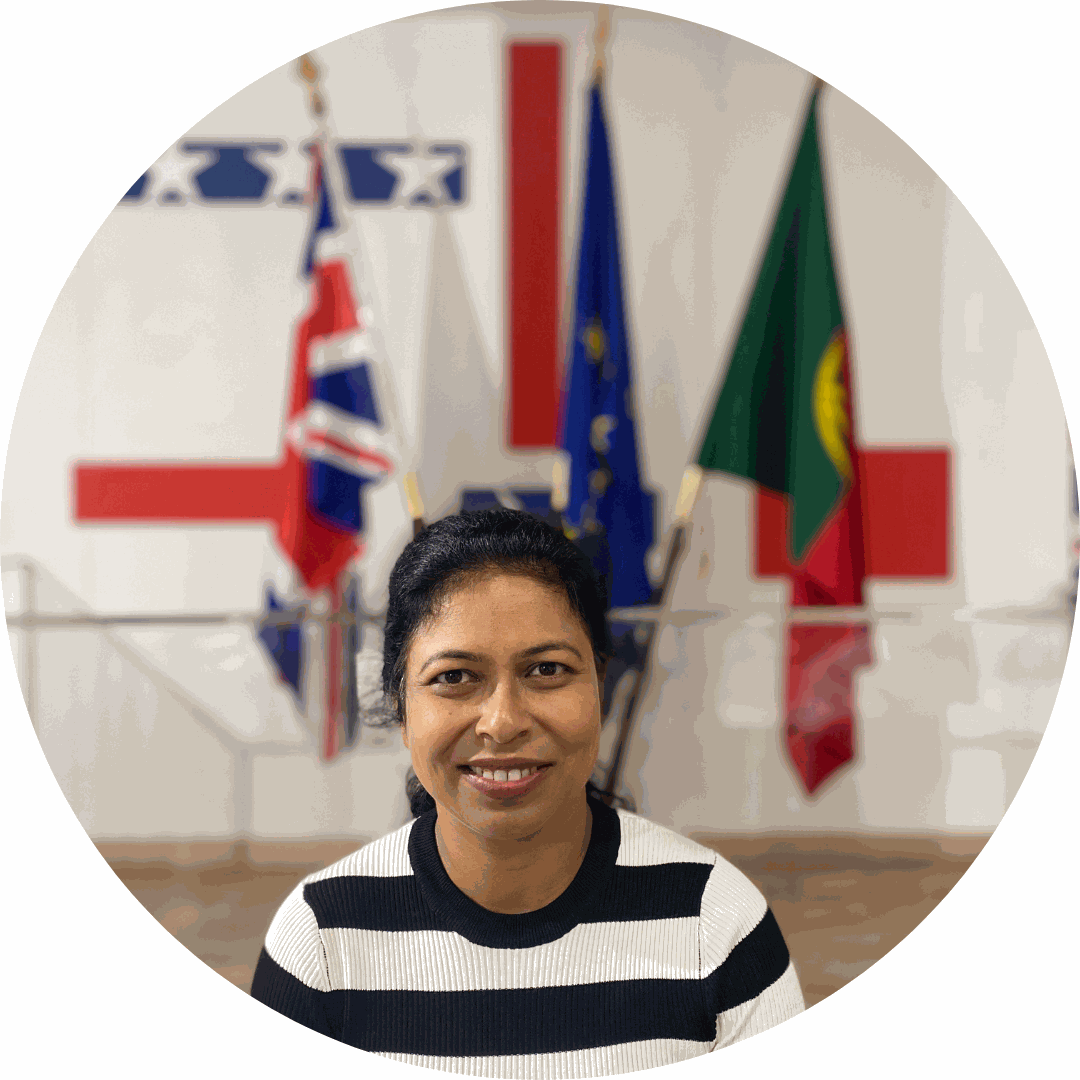 Aparna Choudhury
Form Tutor Year 9A & Science and Mathematics Teacher.
Aparna, a native Indian working at Prime School International as a secondary teacher, has a Master's in Zoology and teaching certification in child psychology and child Education. In addition to being trained in Indian classical dance, she also enjoys painting and gardening. In the past, Aparna has been involved in various school projects involving waste management and environmental issues. Her experience as an educator in international schools in India spans more than 20 years. She is fluent in English, Hindi, and Bengali.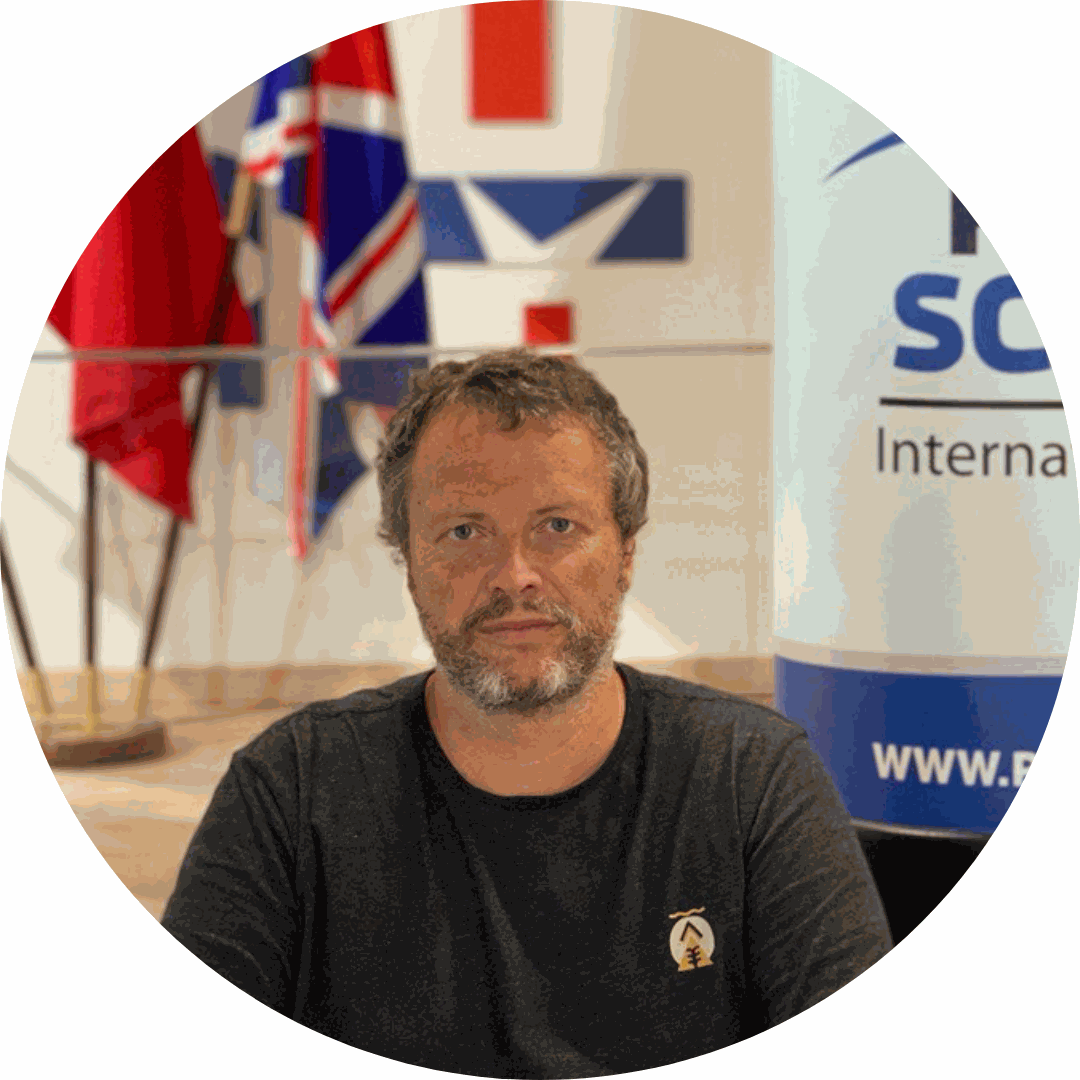 Eduardo Escobar
Form Tutor Year 9B & Spanish Teacher
Mr. Eduardo has the ability to adapt his lesson plans to our student's needs and goals. He also has the creativity in order to make learning fun and original.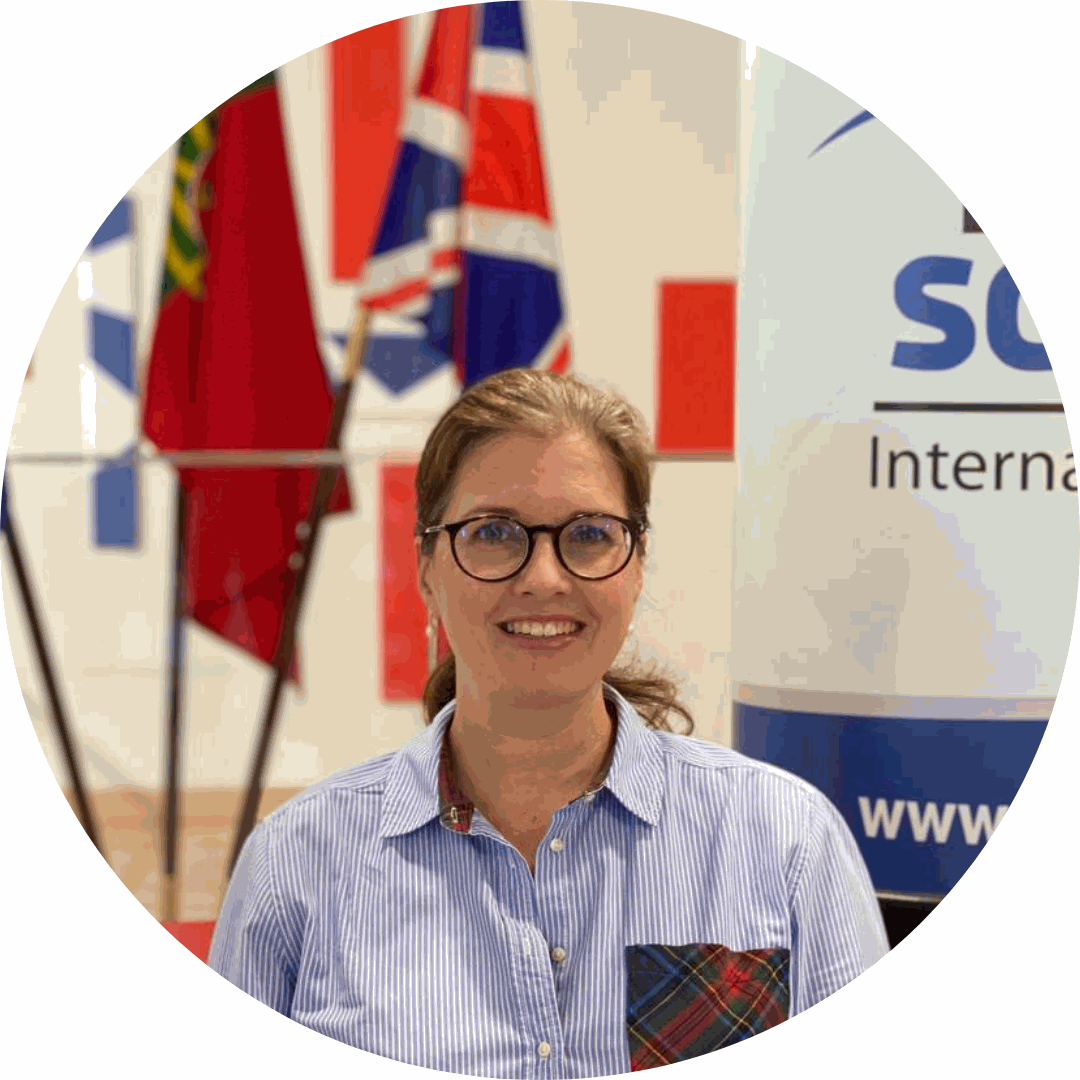 Nikki Rebelo
Form Tutor Year 10, English Teacher Assistant & Special Needs Coordinator
Nikki Rebelo is a trained and experienced special needs therapist and English teacher Assistant with 15 years of experience. She has worked with a large international English school and is trained in Handle Gentle Enhancement for special needs. Nikki grew up in South Africa and moved to Portugal in 2019, joining Prime School International in January 2021.

Ana M. Ferraria
Coordinator Upper Secondary Year 11 and 12 & Upper Secondary Math and Physics Teacher
Ms. Ana holds a Physics Engineering degree from Instituto Superior Técnico and had the opportunity to complete part of her studies at the Université Libre de Bruxelles, where she decided to broaden her horizons. She spent the next years studying art and was awarded a Ph.D. Degree in Literary Studies at the University of Lisbon. Ana joined our Prime School International teaching team in 2018, where she teaches Math, Physics, and Portuguese. She is a rock climber and a Nature enthusiast.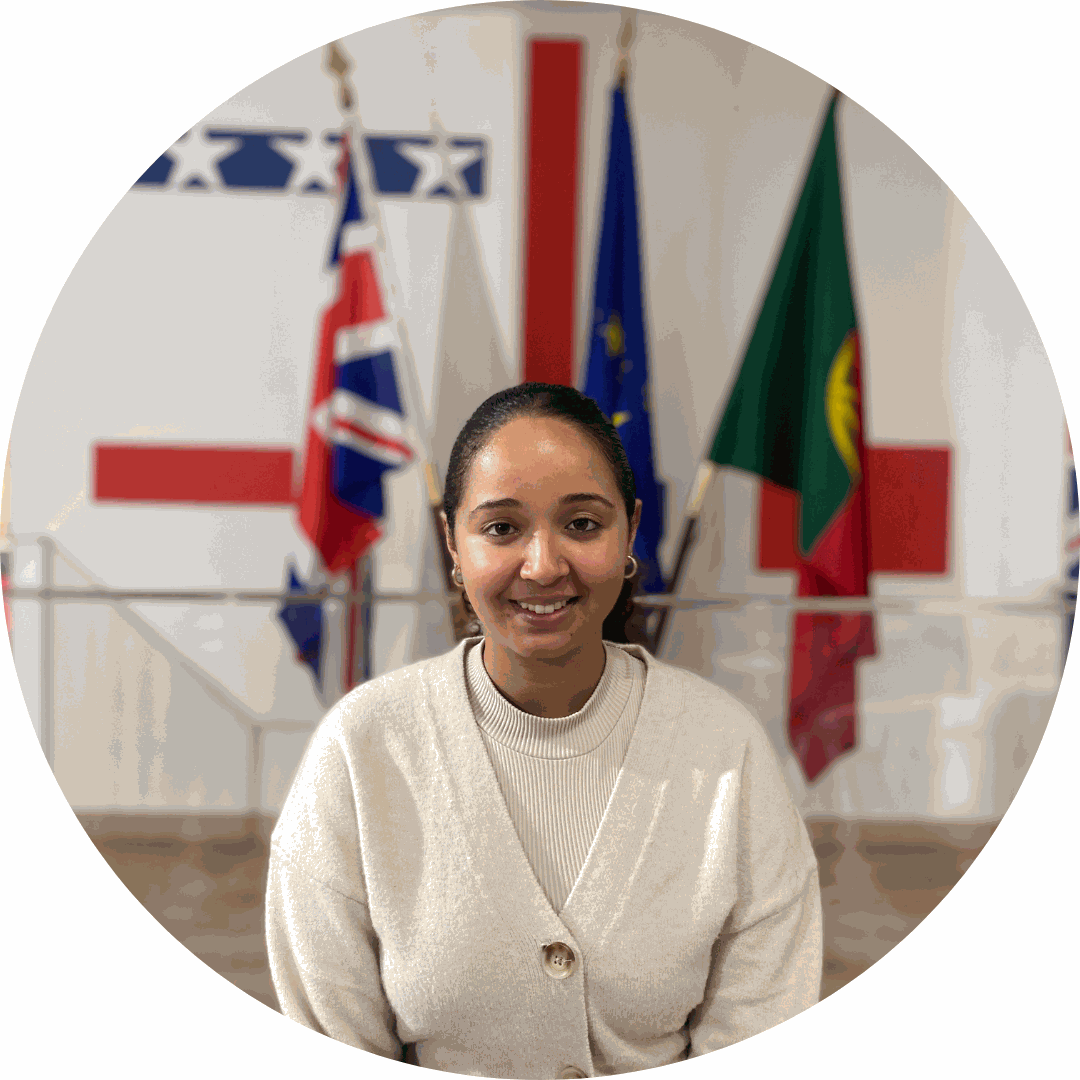 Shazia Patel
Form Tutor Year 11 & Business and English Teacher.
Ms. Shazia is an amalgamation of cultures, born and raised in South Africa. She studied a B.Sc. in International Business Administration and Tourism development from Modul University in Austria, then completed a postgraduate degree in Digital marketing and an MBA in petroleum and gas management. Shazia worked for a vast number of firms and most recently with the United Nations. Her desire to explore and learn about new cultures brought her to Lisbon, where she furthered her studies and then began working at Prime School International as a teacher in her field of study. During her free time, Shazia enjoys reading, swimming and traveling.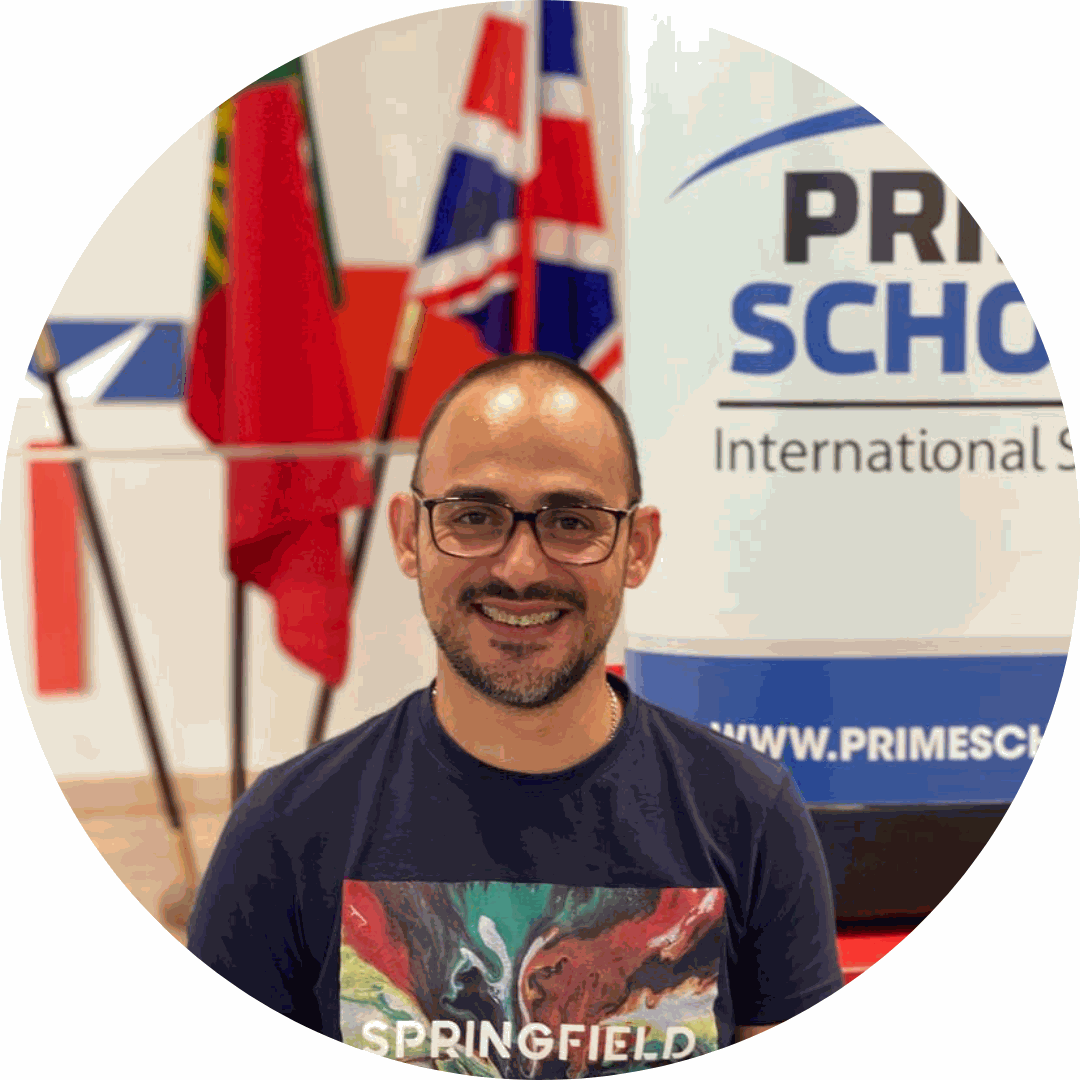 Filipe Leal
Form Tutor Year 12 & Secondary Science, Biology and Mathematics Teacher
Mr. Filipe is a Portuguese bilingual speaker who grew up in the beautiful coastal city of Caldas da Rainha. He graduated in Applied Chemistry from Faculdade de Ciências e Tecnologia, Universidade Nova de Lisboa. Due to his passion for understanding living systems, he then decided to deepen his knowledge by obtaining a Ph.D. in Biochemistry and Molecular Cell Biology, specializing in the field of the Cell Cycle and the Cytoskeleton. During his scientific studies, the pleasure of being able to share his knowledge led him to pursue his teaching career, where he successfully instigates curiosity and aids students in questioning the unquestionable, which is at the core of anyone willing to become a scientist. Mr. Filipe proudly joined our Prime School international community in 2017 where he continues to challenge students' minds, ensuring that they excel at their limits.
Sandra Tarré
Coordinator of Advanced Levels and Examiner Officer of Year 13 & Secondary Science Teacher
Sandra completed a University degree in Pharmaceutical Sciences at the Pharmacy College of the University of Lisbon, followed by postgraduate specializations in Clinical laboratory analysis, at the Faculty of Pharmacy of the University of Lisbon, she later pursued a postgraduate degree and professional training in Educational Sciences at the Open University of Lisbon. She was a Quality Auditor at clinical laboratories and was responsible for the hematology, biochemistry, microbiology, and endocrinology sectors. In 2009, her passion for communication and education lead her to join our Prime School International teaching team, where she teaches Science in Secondary 1, Physics and Chemistry in Secondary 2, Chemistry AS and A level, Physics AS, and Advanced A levels. Sandra was appointed as our Prime School International Cambridge Exams Officer in 2013, coordinating the registration, preparation, and overall supervision of exams for Cambridge Assessment International Education. As Coordinator of Y13, Sandra also provides student guidance and manages the University application process for Portuguese Universities.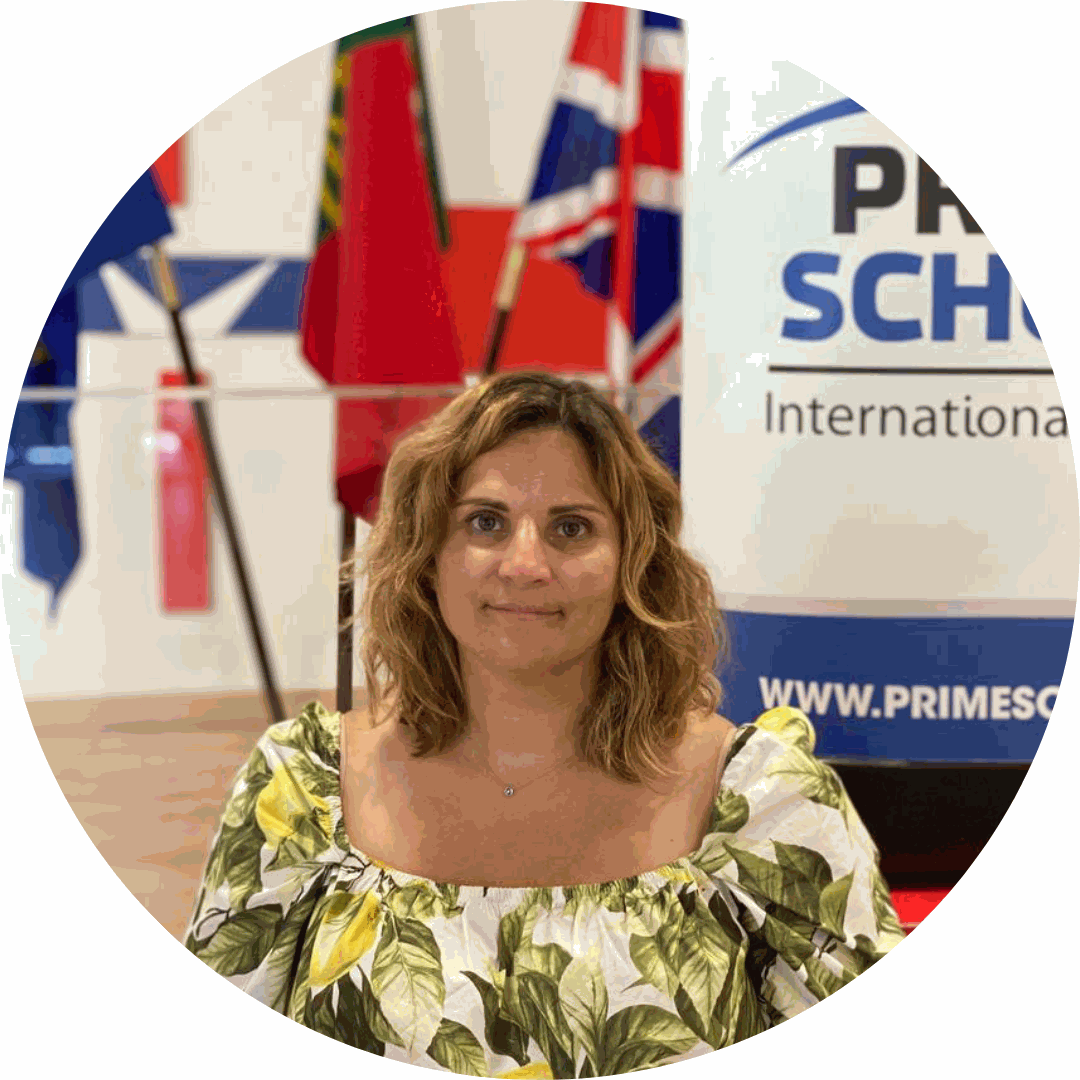 Brígida Pereira
Form tutor Year 13 & Secondary English Teacher
Brigida is a bilingual speaker who grew up in London. It has always been her ambition to be an educator with a specific focus on the English Language. She earned her double BA Honours degree from Middlesex University and stayed on to study for her PGCE in Modern Languages. Thereafter, she pursued her teaching career in Paris and Valencia until eventually moving to Portugal. Here she was fortunate enough to become a teacher at Prime School International. Upon becoming a Technical English Lecturer, she went on to undertake a Ph.D. in Adult Education. She tries to encourage all her students to be inspirational, she fully believes in the saying "You must decide if you want to be a perfect teacher or an inspirational teacher".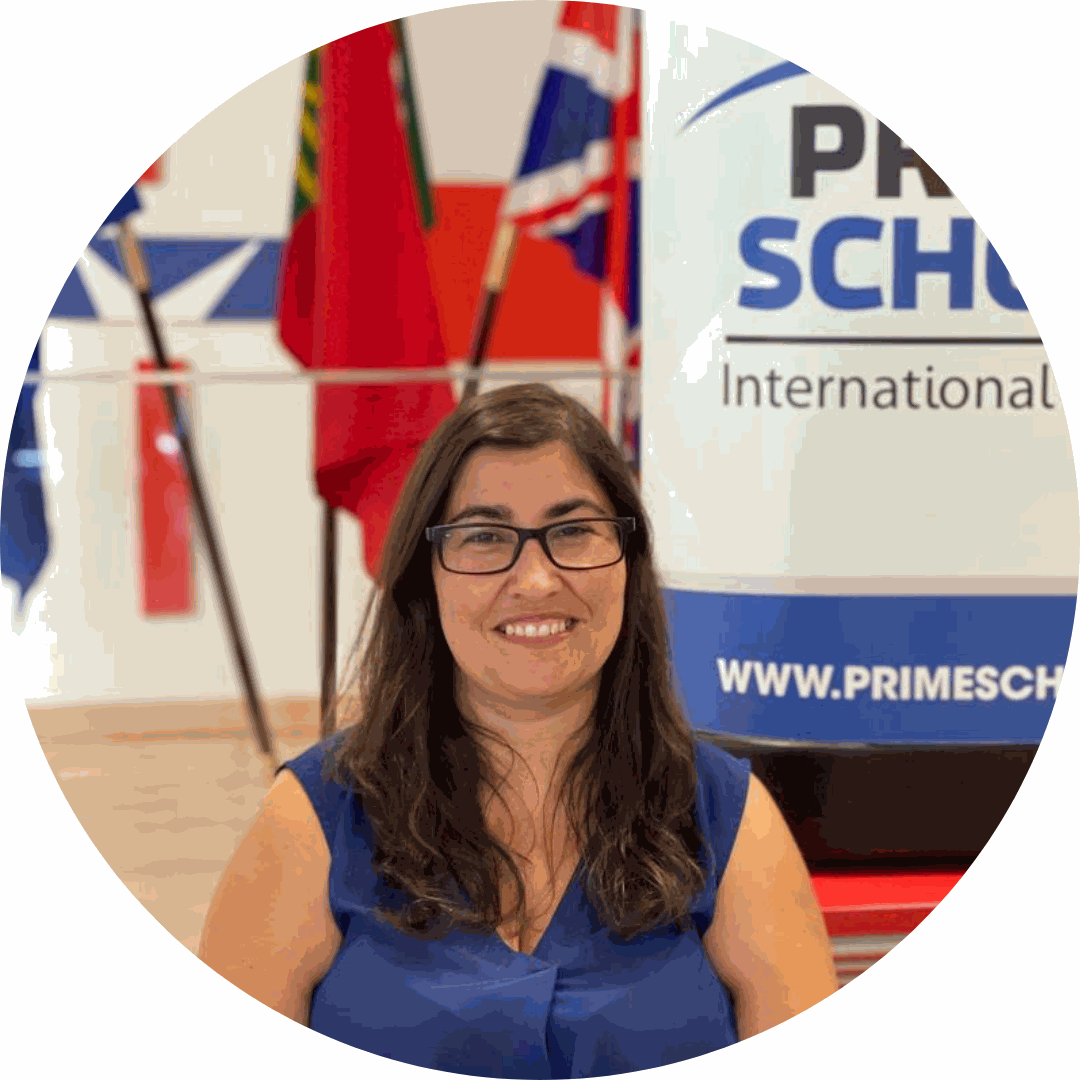 Vânia Silva
Secondary Portuguese Teacher
Vania Silva was appointed as our Portuguese teacher in 2010, specializing in the lesser-known language of Camões. Her students qualified for the Portuguese Language Olympics, finishing in the top 3, which is a testament to her excellent tutelage and inspirational enthusiasm for the Portuguese language.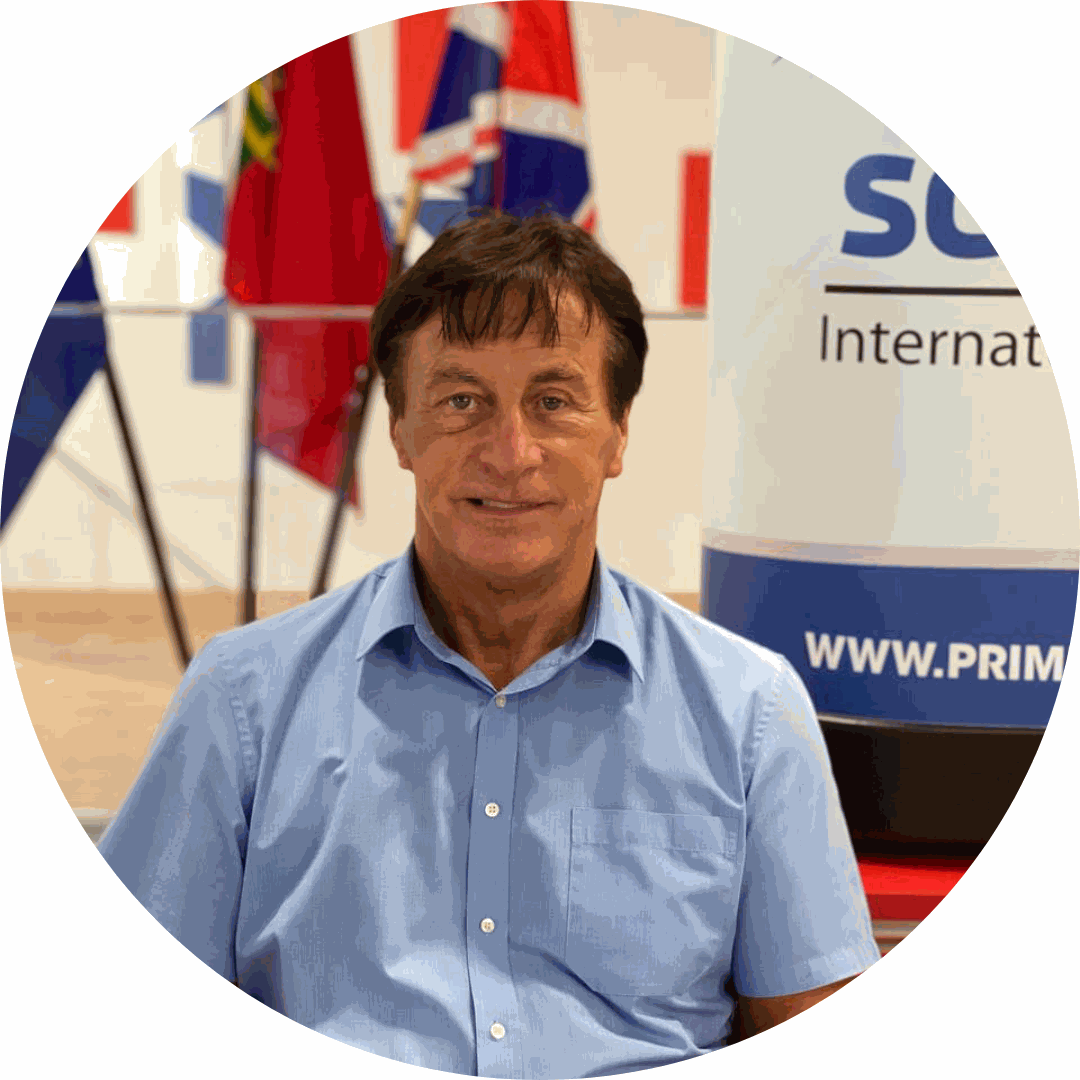 Howard Banks
Design & Technology Teacher
As a Design, Technology, and English teacher, Howard encourages, motivates, and inspires our students to design and create objects that have practical use, using a variety of techniques. Design and technology is a broad subject covering topics such as craft skills, the use of tools, graphic communication, computer-aided design, and mechanical systems. Howard is responsible for delivering high-quality teaching with the aim of helping students develop a broad base of skills through practical, investigational, and theoretical work across all Key Stages. He demonstrates excellent subject knowledge and communicates this in an enthusiastic and imaginative way in both practical and theory lessons.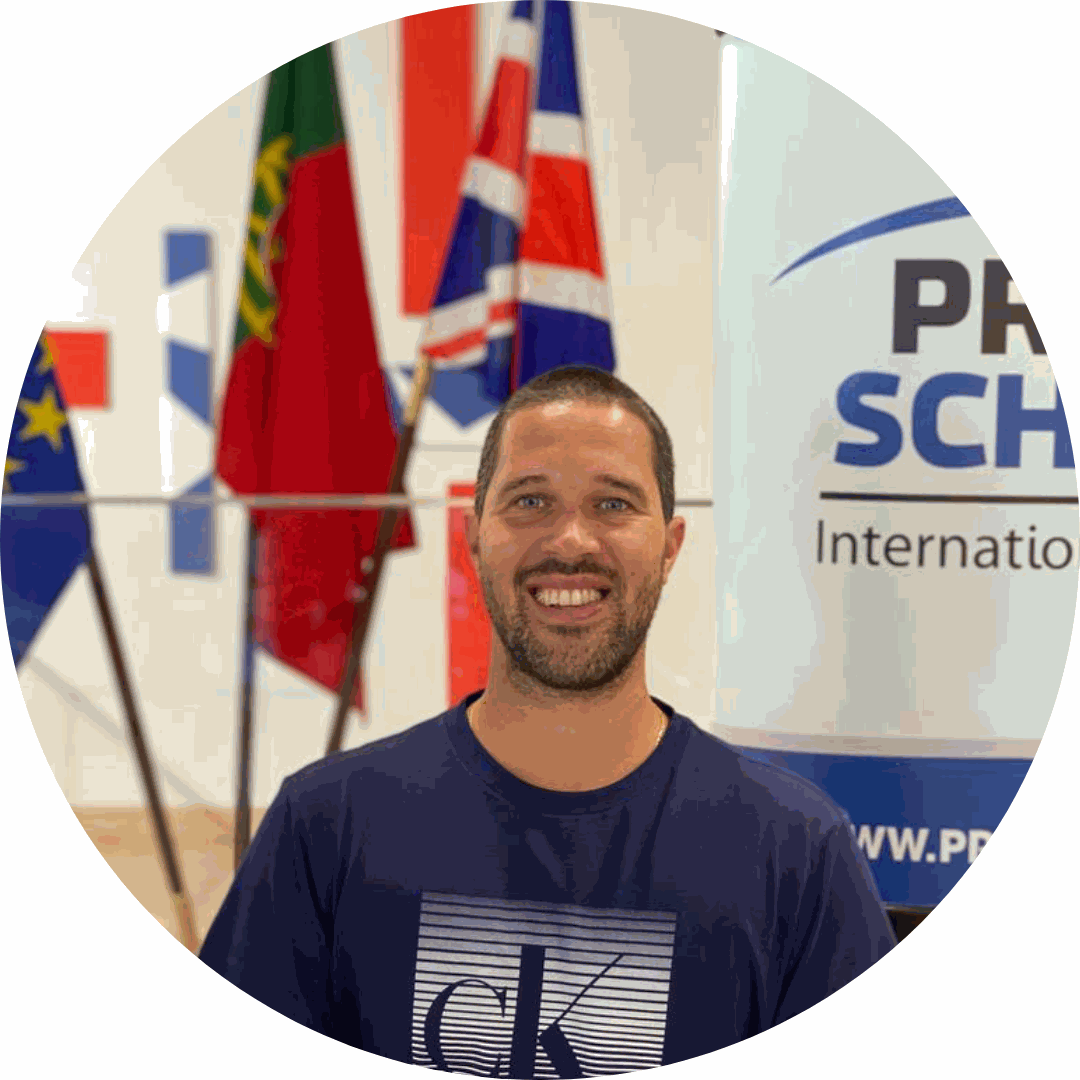 Diogo Baldo
Secondary Physical Education Teacher
Diogo knew where his future lay from a tender age - becoming a PE teacher and a football coach. His unwavering dedication to this goal ensured that he focused all his energy on and completed a broad range of courses, ensuring he improved his skills and knowledge. He holds a Bachelor's degree in Physical Education, a Post Graduation in High-Performance Football Coaching, and a Master's Degree in Sport Education. He has worked for the Cascais City Hall as coordinator of the youth volunteer programme "Sports Volunteer" and worked on some of the biggest sports events to be hosted in Portugal: IronMan, Volvo Ocean Race, and many more. He joined the team of Prime School International in 2017 and his main teaching ethos is to aid all his students in growing and developing a healthy mind and body for life.
Stefanie Pullin
Arts & Design Teacher from Primary to Advanced Levels
Born in Guatemala, Stefanie moved to Portugal and started her studies in Visual Arts in 2011. Her starting point was a year in Ar.Co Academy in Lisbon, Portugal studying painting and fine arts. Stefanie then completed her degree at the Fine Arts University of Lisbon, where she created and developed the basis of her visual work. She lived and studied in France for 6 months at the University of Paris VIII during her third year of University. She completed her degree in Visual Arts in 2015 and started Teaching Art & Design. Stefanie became a part of the Prime School team in 2018 and continues to develop her body of artistic work alongside her educational path.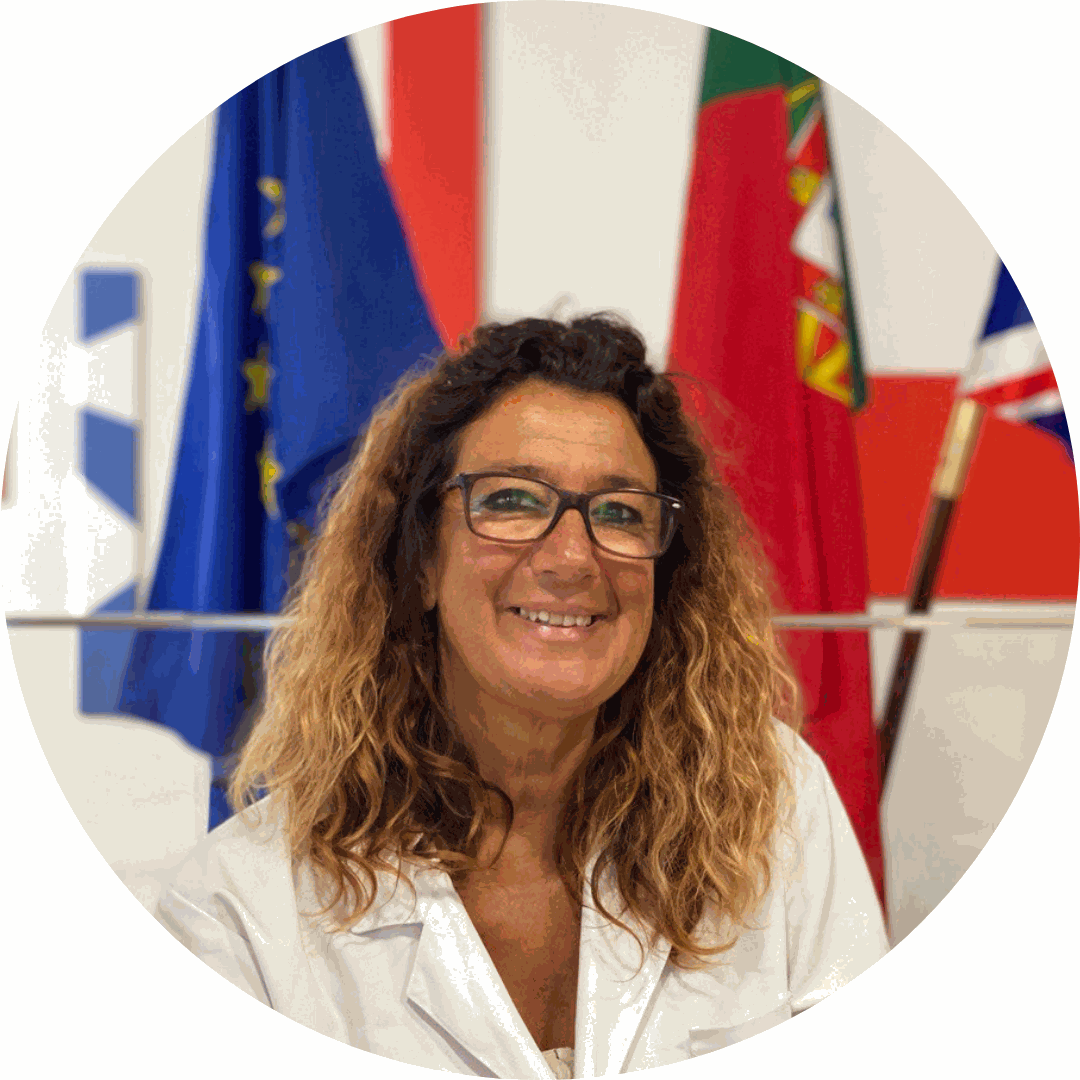 Maria de la Conception
Spanish and Animal Science Teacher
Maria is passionate about the Spanish language and culture. She is energetic and able to inspire passion for the language in their students.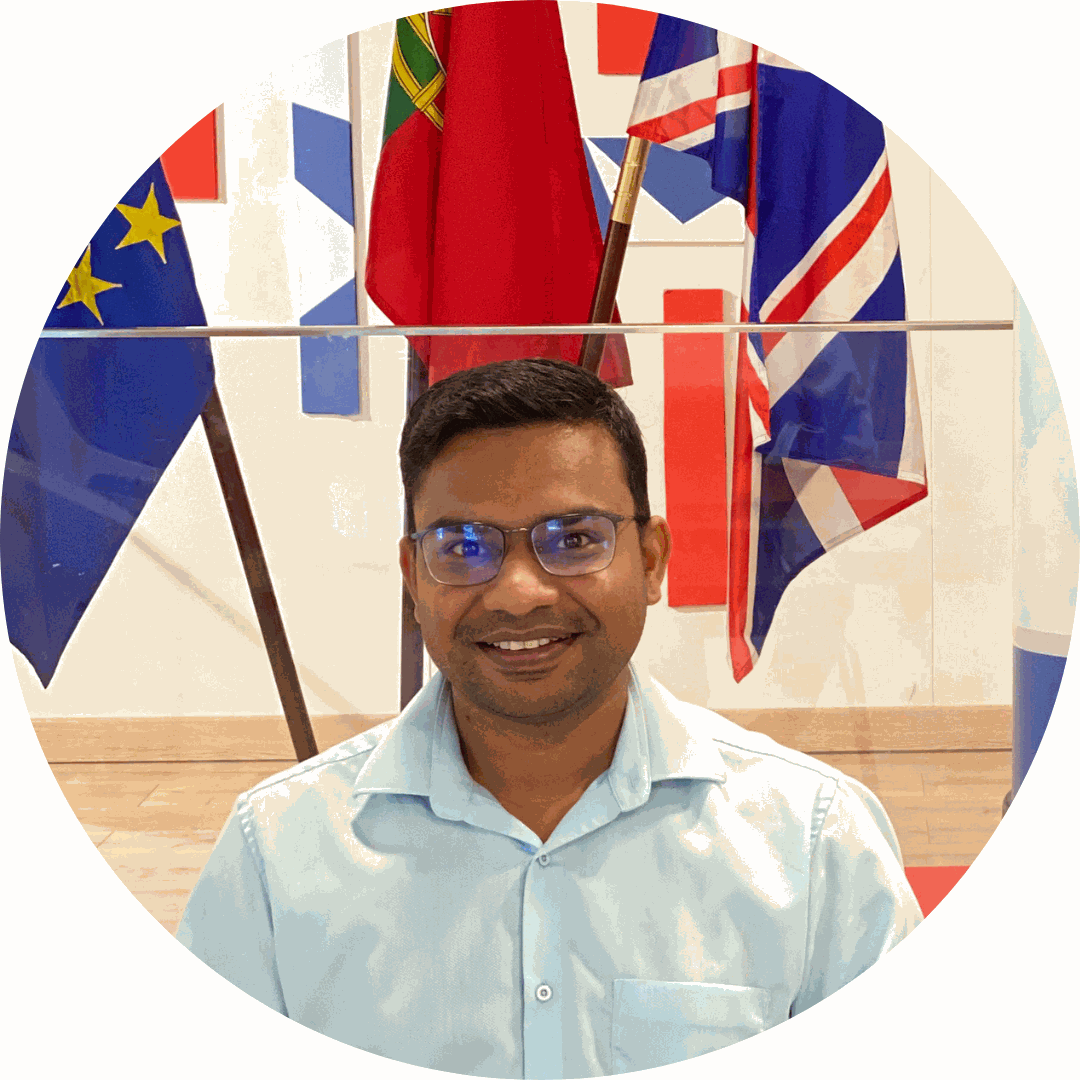 Yogesh K , IT Coordinator.



Alexandre Ruffer, IT Assistant.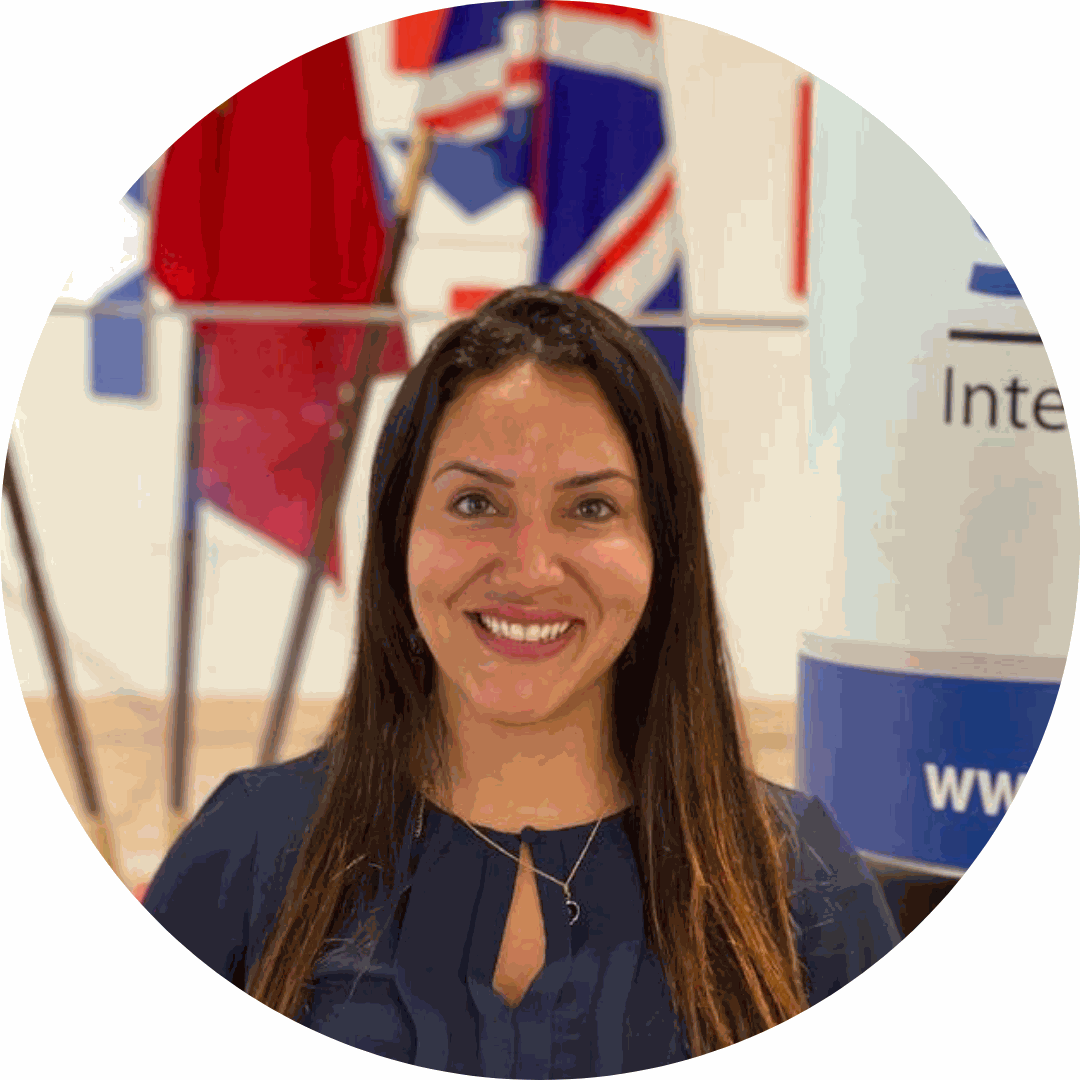 Bruna Silva, Sintra Front Office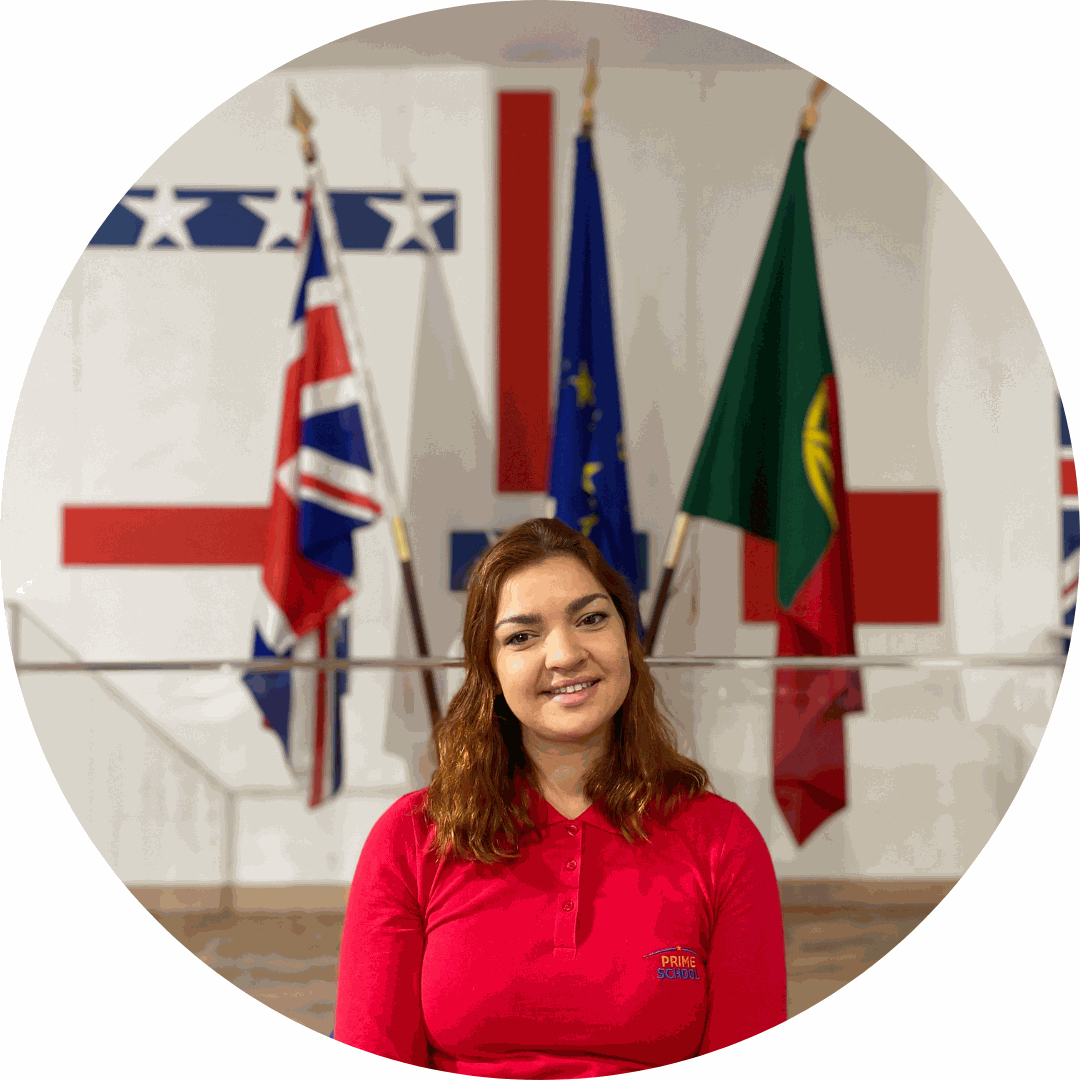 Tânia Cardoso , Estoril Front Office.



Gabrielle Parrinha, Pedagogical Secretariat.





Frederico Amaral, Operational Department.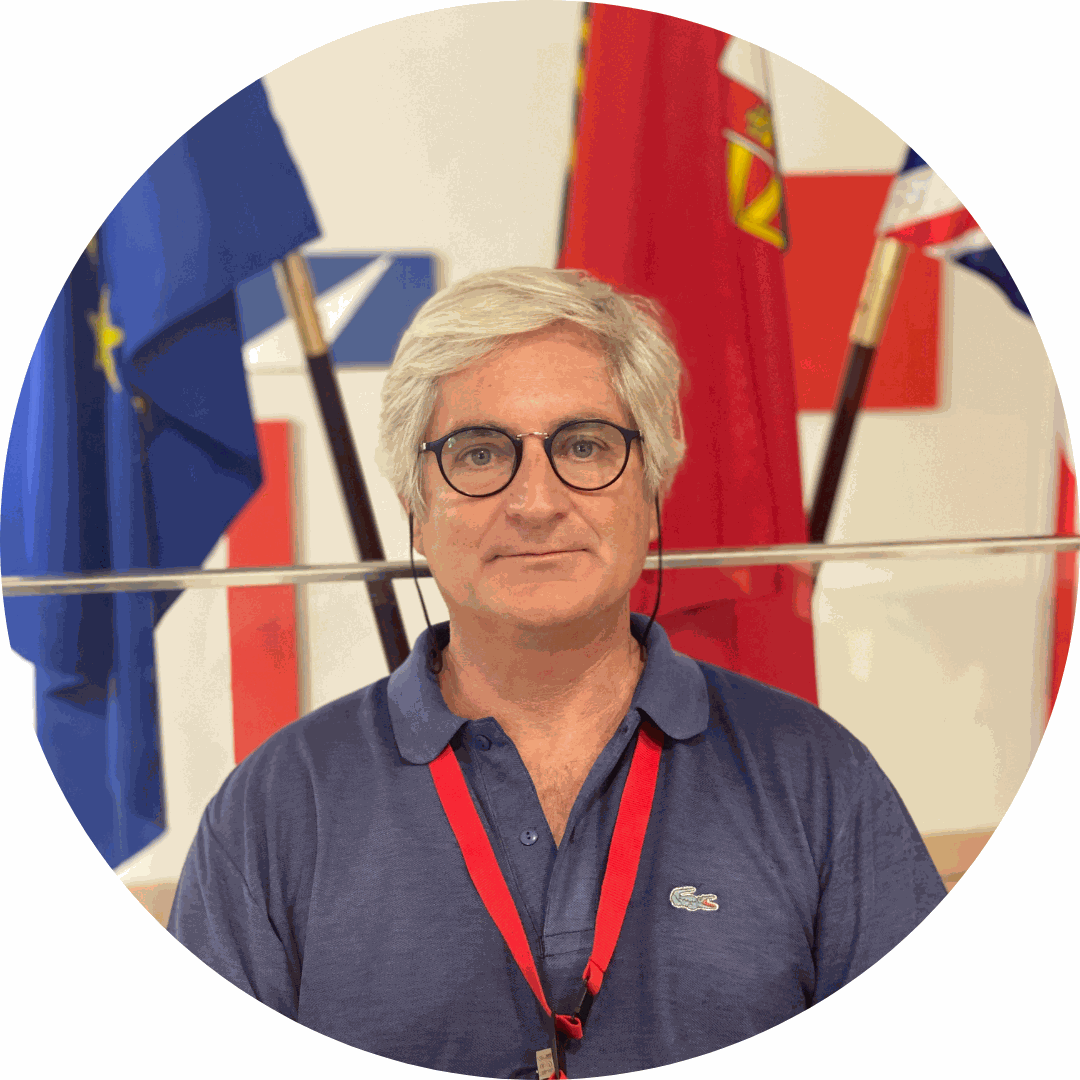 Arnaldo Neves, Maintenance and Security Coordinator.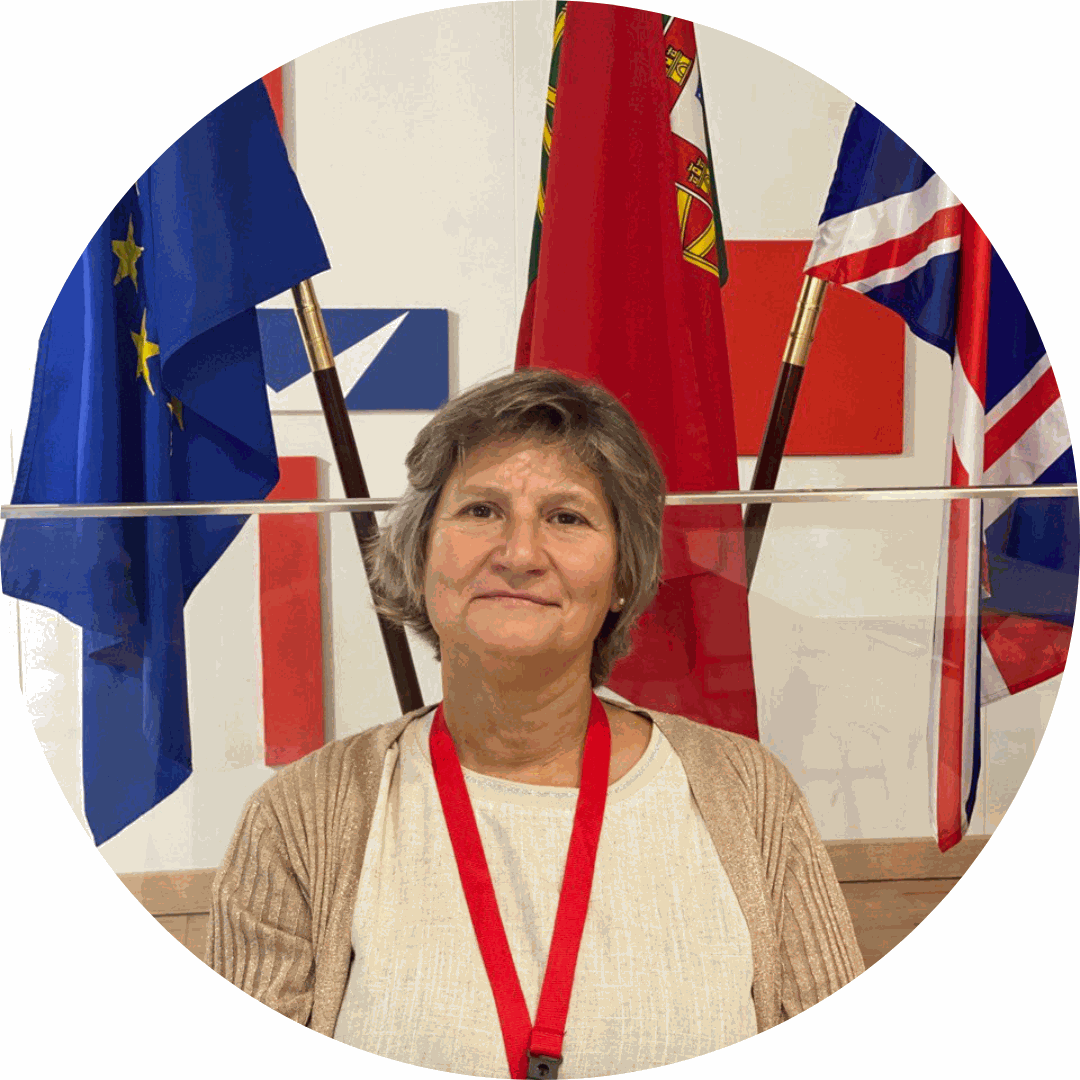 Ema Mossamedes, Accounting Department.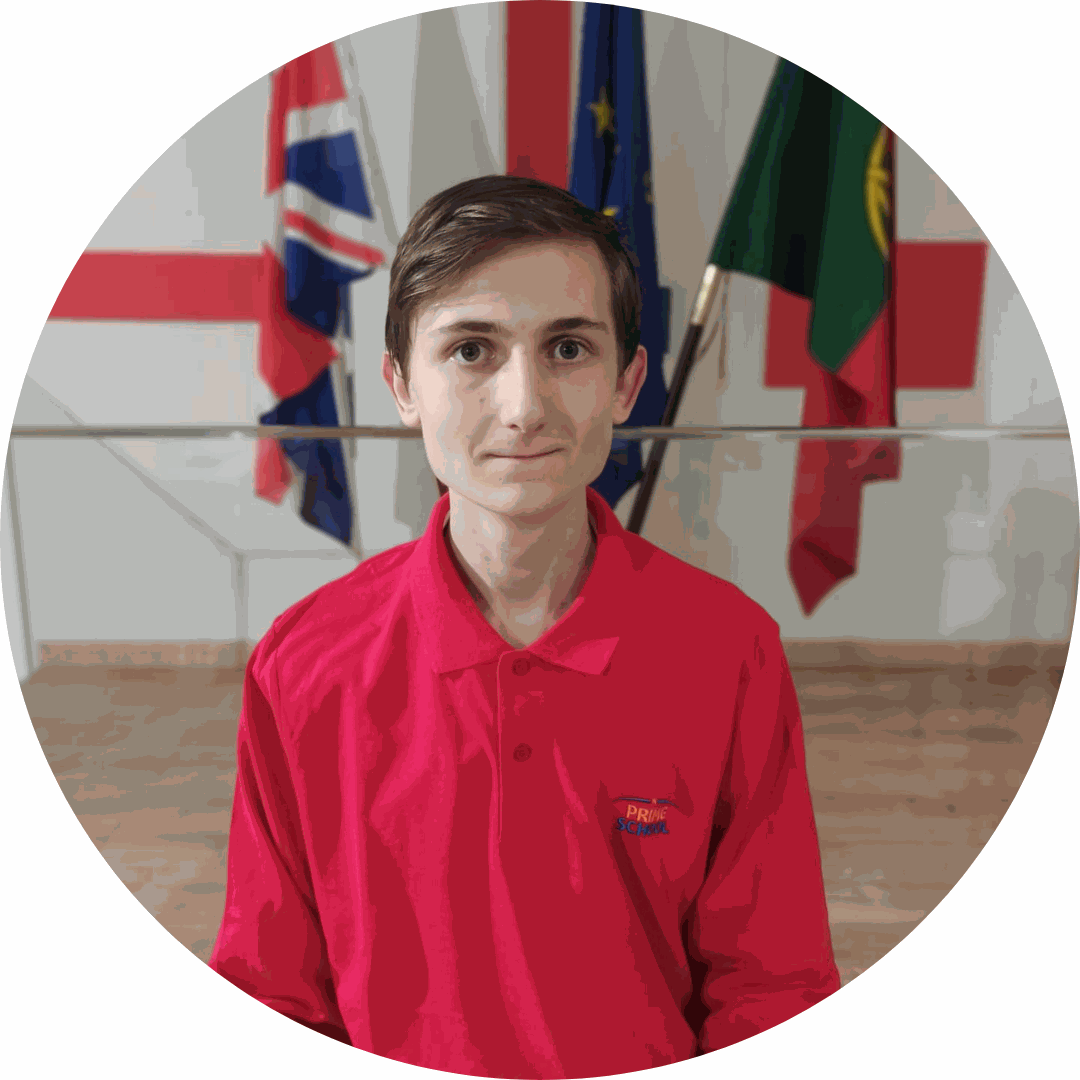 Artur Shirokov , Commercial and Accounting Assistant.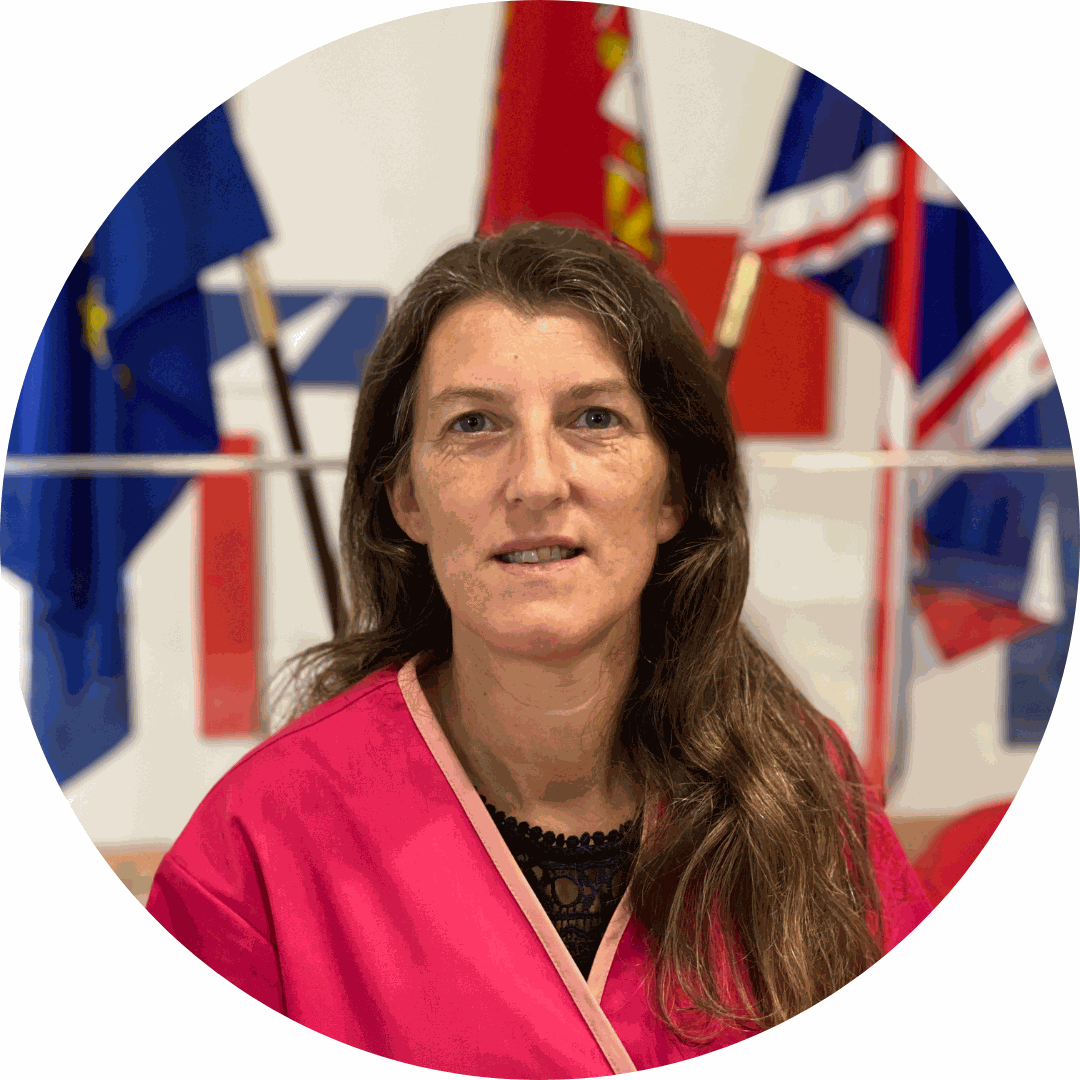 Ana Paula , Maintenance Department.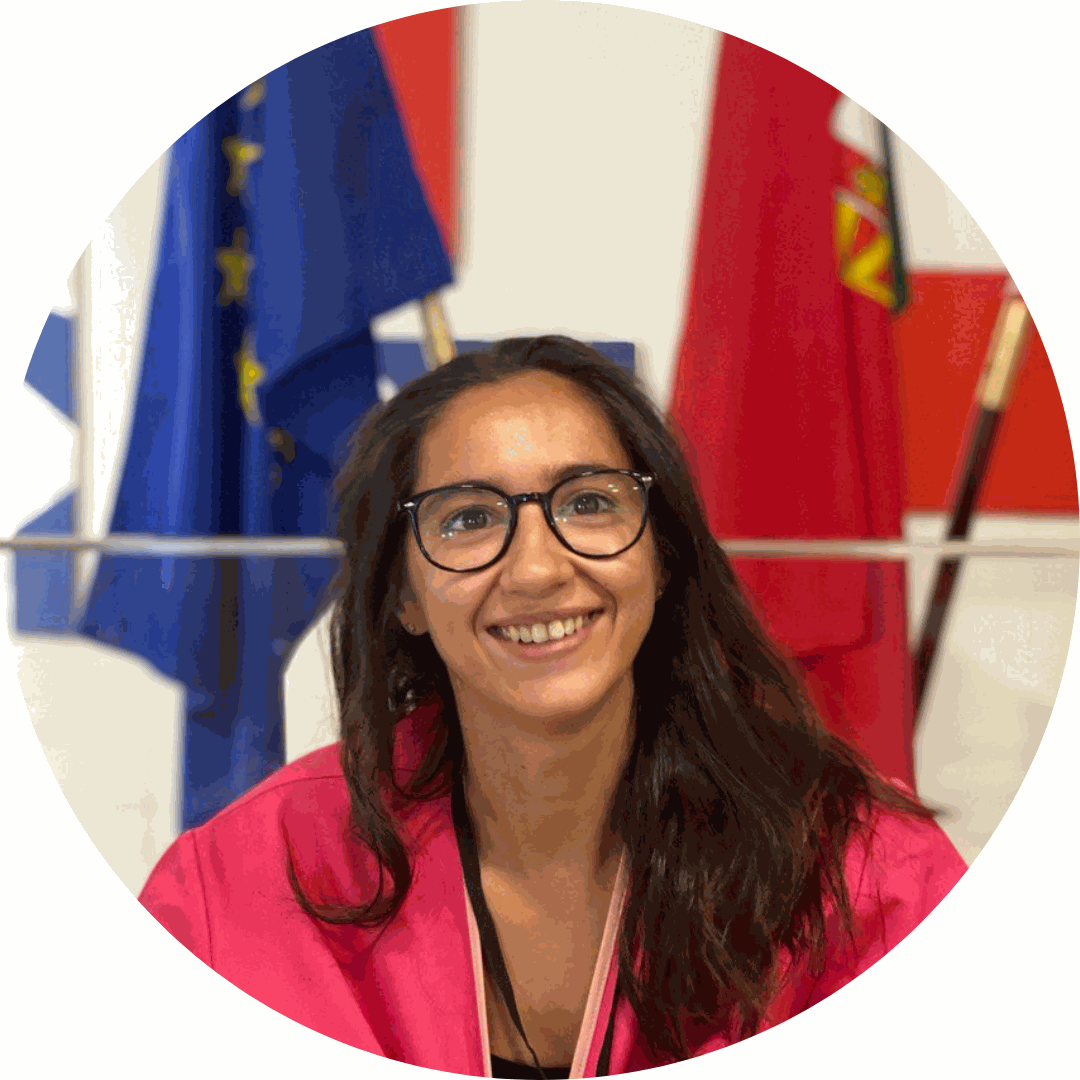 Helena, Maintenance Department.



Sandra, Maintenance Department.