Welcome to Prime School
Message from Director
It is with great enthusiasm that we introduce you to our International Educational Project, Prime School International, carried out in collaboration with Cambridge International Education (CIE), from pre-school to college, under the tutelage of the Portuguese Ministry of Education .

We started this journey almost 20 years ago with the acquisition of Colégio Infanta D. Maria de Portugal in Sintra - at the time with only 35 students. The school has operated since 2004 with innovative pedagogical parallelism. Since the starting point, Prime School's management has been committed to transforming it into a project that prioritizes autonomy and curriculum flexibility in order to offer the best to our students.

Currently, there are two campuses, the one in Sintra and the other located in Estoril - Cascais, due to the high number of applications and how much we have grown over the years.

Nowadays Prime School International is recognized by its peers as one of the best schools in Portugal with a strong focus on the pedagogical approach to developing our educational community.


We welcome more than 400 students and we are proud to promote a balance between the pursuit of knowledge and the promotion of skills of long-life learning. Our mission is to form curious and independent learners through our vocational education. Our learners are informed and creative problem solvers who pride themselves on being able to rise to the challenges of the 21st century
We strongly support a vision to challenge the curiosity, intelligence, and creativity of all our students. Not confined to simply educating and teaching, we endeavor to encourage independence of thought as well as a grounded capacity for reflection, critical analysis, and self-motivation. These skills are vital tools in this rapidly changing and globally interconnected world
And thus, the Prime School motto: Shaping The Citizens Of An Interconnected World .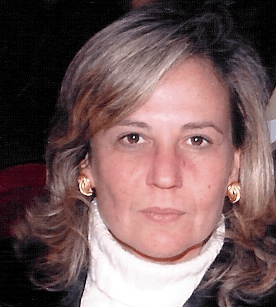 Ana Magalhães Pereira
Executive Director