Shaping The Citizens Of An Interconnected World
We focus on the student as an individual, educating him from infancy for autonomy and his personal development as a responsible, faithful, tolerant and passionate, devoted to intellectual curiosity, expeditious in the search for solutions, creative and secure in his place in the world.

Prime School International was one of the first schools to obtain the Cambridge Curriculum certificate in Portugal, together with the teaching equivalence of the Portuguese Ministry of Education. This curriculum is considered by the Group to be the best that fits in with its philosophy, besides its international recognition and great prestige for its student-centered approach. Nowadays, we also teach students the American High School Diploma, from grade 10 to grade 12, in Estoril upon request.
We have been following this teaching method since 2005, adding to the value of 21st-century education, and the investment in the future of our planet through our students. We started with Sintra Campus and now, besides the Sintra (College Infanta D. Maria de Portugal), we do have the Estoril Campus (International Anglo American School), where we teach the same curriculum - the Cambridge Curriculum.
Our educational community has attracted talent from all over the world and is considered one of the best schools that, through research, and innovation, prepare students aged 3 to 18 years. Prime School has the distinct advantage of a multiculturally inclusive environment. Our pedagogy addresses the emotional, social, ethical and academic needs of students in an integrated learning format. Our curriculum sets a global standard for education which both challenges and inspires our students.
The Prime School network of schools aims to contribute to the creation of a better world through education, research and innovation. At Prime School International, we believe that every student has the potential to discover and reach their full potential through our Educational Project. Our students enter the world's best universities, subsequently contributing to the creation of new industries and job opportunities. Attending Prime School is a passport to the future, creation, determination and commitment in short make the difference.
That is why we celebrate academic achievement alongside social, physical and emotional well-being.

At Prime School, we value people's personal growth, honesty, truthfulness, critical thinking, tolerance, diversity, creativity, determination, self-reliance, and lifelong learning.

Vision


We believe that the future can manifest itself with realities not yet foreseen, as we live in a dynamic and globalized world that is evolving at the speed of light. We believe that we need to prepare students for a world with professions that do not as yet exist, and for the challenges that permit humanity to develop its full potential. By better preparing students to develop a working capacity with mental resources, mental flexibility, reasoning, and communication, thinking orientation to problem-solving, resilience, and empathy, we firmly believe we are empowering them to be citizens of the future. Prime School curricula are your child's passport to a well-rounded and outstanding global education.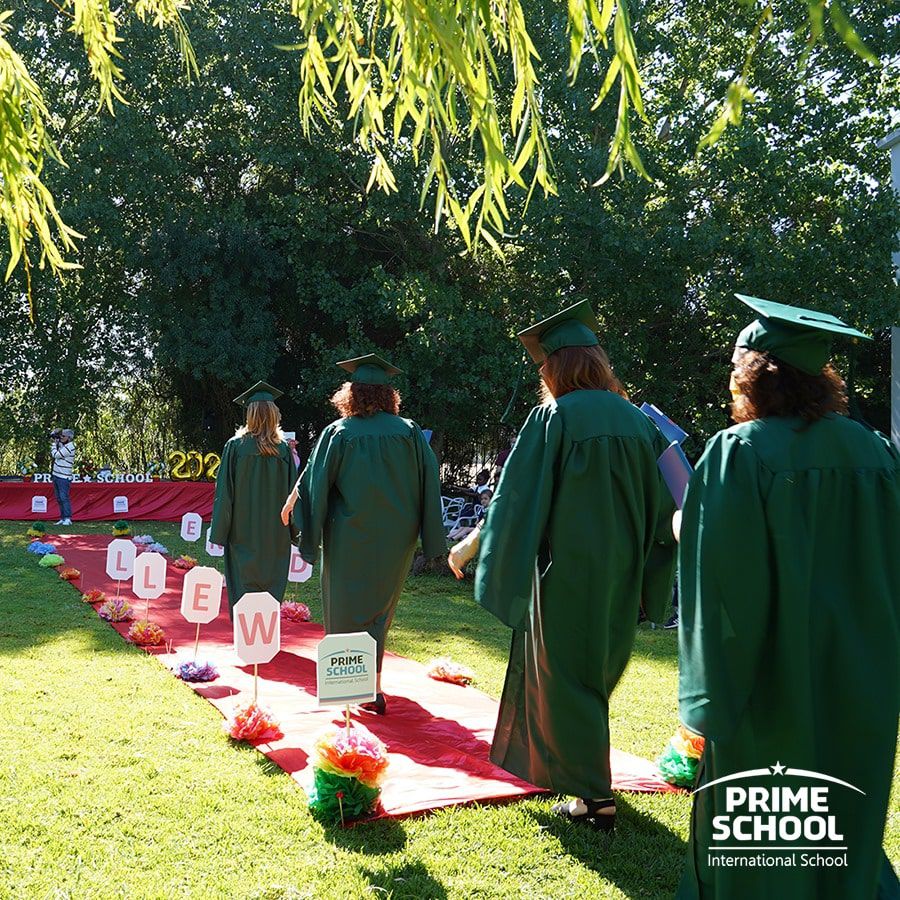 Mission


At Prime School, we focus on our students' personal development with a unique academic approach endorsed by the Cambridge curriculum. Over and above the excellence that Cambridge demands, Prime School strives to provide our students with the best quality Education through an innovative approach, both inside and outside the classroom. Prime school students have distinct advantages by building their critical thinking skills, nurturing their curiosity and instilling in them an ability to solve complex problems.
Lastly, our mission is to serve the world in the field of education, through our innovative, inventive and artistic approach, where research is our motto, attracts talented students from around the world and is unique in their essence that makes our difference.
What makes Prime School International different?
Prime School International focuses on the student as a whole, offering them the opportunity to discover their innate strengths and talents, by providing an all-encompassing curriculum in which to partake and develop the skills in which they are most interested.
Prime School International provides a pedagogical project, widely considered one of the best educational projects on both a National and International basis.
Our project differentiates itself by conveying an authentic, global perspective of life, be it via specific or general knowledge, discipline, education, or respect, as well as nurturing the pleasure of growing and deepening our students' knowledge of any subject with enthusiasm and dedication.
Our students, under the tutelage of our esteemed pedagogical team, are encouraged to practice scientific projects in our state of the art laboratories, and discover new technologies.
Life skills form an equally important part of preparing global citizens for an Interconnected World.
Complimentary areas such as cooking, robotics, gardening, as well as projects focused on the environment and knowledge of the animal kingdom are enjoyed by our students.
Practical, hands-on knowledge in the aforementioned areas is of as much importance as the theory taught, bringing it to life in tactile, engaging ways.
We offer an all-encompassing curriculum including technologies, and projects, alongside activities such as Performing and Visual Arts.
Football, Basketball, Volleyball, Climbing, Surfing, Swimming, Martial Arts and Golf all form part of our sports offering.
Our students have the unique opportunity to experiment, explore and experience the following areas:
Engineering: Aviation, Programming, and Robotics
Humanities: Management, Marketing, Media Studies, and
Technical area: Cooking, Gardening, Veterinary and Physical Education.


Which curricula does the school offer?
We follow the Cambridge Curriculum on both our campuses, Sintra & Estoril.
The Prime School pedagogy ensures we provide our students with a firm foundation from which they can pursue their dream careers, whether that be entering higher education or the global job market in their chosen field.

Prime School International offers the following programs:
What nationalities are the students?
We have over 30 different nationalities in both schools. Around 25% are Portuguese, and the remaining students are from all over the world, such as the USA, China, Turkey, Australia, the UK, Brazil, Canada, Ukraine, Russia, South Africa, Nigeria, Saudi Arabia, Finland, Sweden, France, and many others.
What are the school times?
Primary: 9h30 - 16h00
Secondary: 9h00 - 16h30
Do you have a bus service?
Yes, if the address is under 20km from our campuses and we have meeting points.
Between the two campuses, the transport is free of charge.

Does Prime School have a Boarding School?
Yes, we have Prime Boarding. Please find details on our Boarding Page.
Are lunches and snacks provided by the School?
Lunches and snacks are provided at an additional cost, however, students may bring a packed lunch.
Meals Price: €1.600,00/ year - Included morning snack, lunch and afternoon snack.
Snacks Price: €680,00/ year - Included morning & afternoon snacks.
Canteen Service: €350,00/ year - Student brings all meals from home (mandatory fee).
What is the maximum number of students per class?
The number may vary for different year groups and classes, however, it does not exceed 17 students per classroom.
How do I know which year to apply?
We are currently accepting more applications.
Contact us today to know more...