Sailing Skills
Certification Programme

---
You're not just a student, you're a sailor, now equipped with
renewed confidence and a world of possibilities awaiting you!
Flight Skills
Certification Programme

---
You're not just a student, you're an aviator, now equipped with
renewed confidence and a world of possibilities awaiting you!

Visit Our Campuses
Sintra Estoril Alvalade

---
Our campuses in Portugal are not just centres of learning but
hubs of global connectivity and innovation.
PRIME SCHOOL INTERNATIONAL EXCELLENCE IN GLOBAL EDUCATION


Located in Lisbon's prime areas - Sintra, Estoril, and Alvalade, Prime School International is a distinguished member of the world's vast school network, present in over 160 countries. Our campuses in Portugal are not just centres of learning but hubs of global connectivity and innovation.
From ages 3 to 18, students are immersed in the esteemed Cambridge Curriculum, taught exclusively in English. For our native Portuguese speakers, we adopt a bilingual approach with distinct classes in both English and Portuguese, based on student option.
Upon reaching Year 9 (14 yrs), students face a crucial decision. They can either continue with the renowned Cambridge pathway or transition to a Technical Level 2 and 3 route, emphasizing hands-on, practical education for those inclined towards technical disciplines.
At Prime School International, education goes beyond traditional teaching. Our Cambridge Curriculum not only solidifies academic foundations but also opens doors to top global universities.
Join us in crafting a future of limitless opportunities and unparalleled success.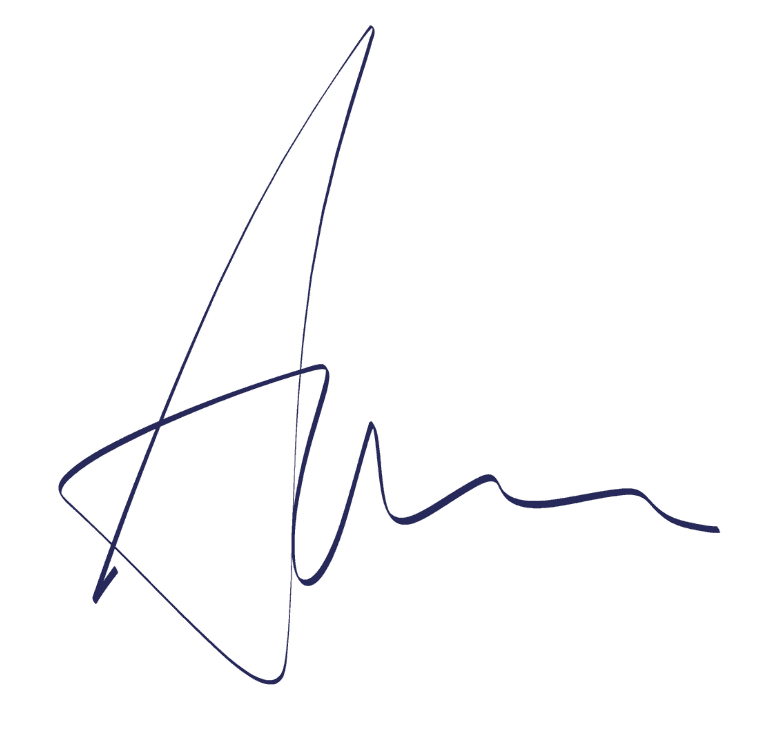 Mrs. Costa
Executive Headteacher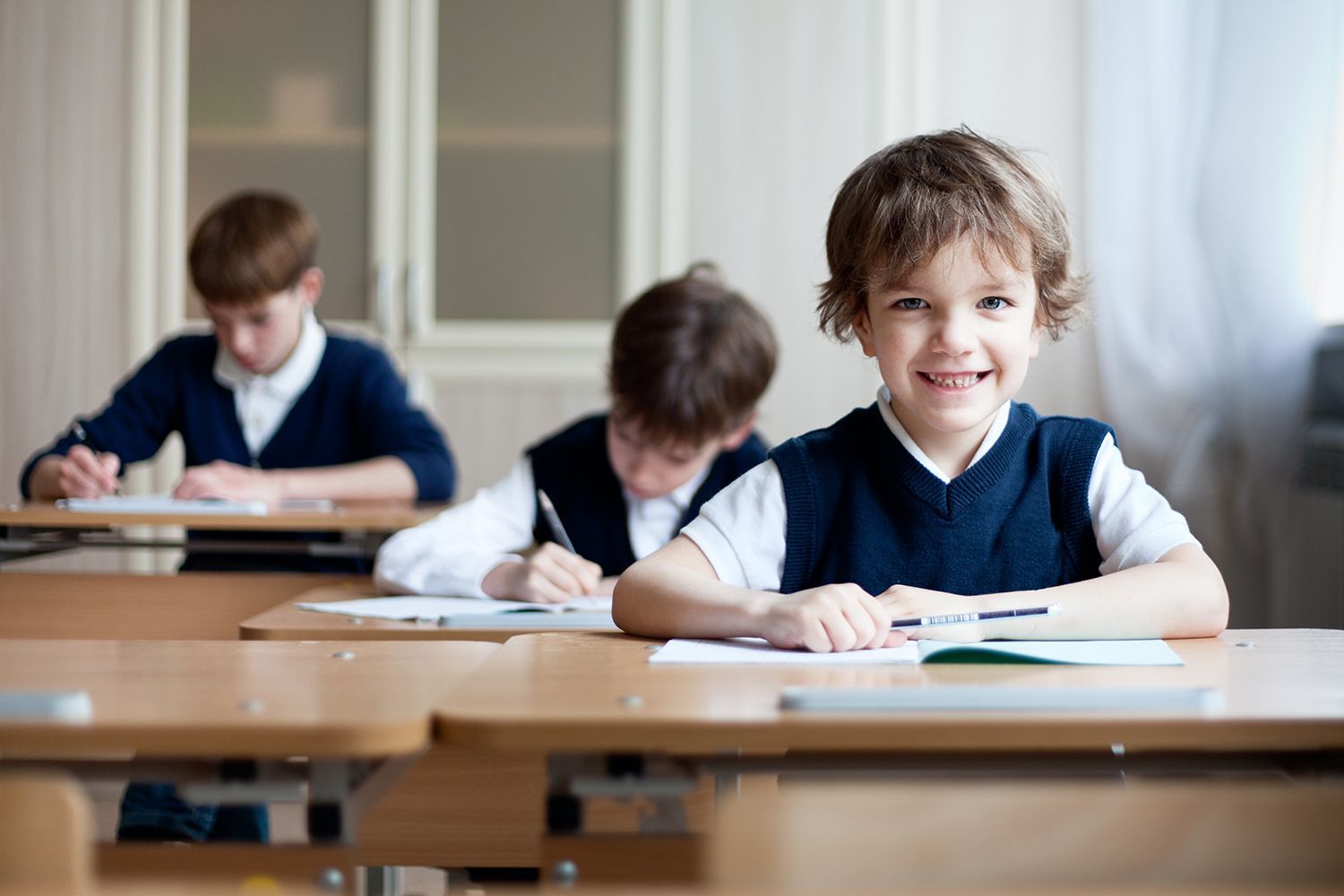 Preschool & Primary
(3 to 11 years old)

Our Preschool program comprises investigation, exploration and discovery, tailor made for active and enthusiastic children, seeking to discover and hone their skills and knowledge. Specialized pedagogy, purposefully designed learning environments and enriched activities.
Our primary Cambridge curriculum is exclusively taught in English and covers subjects such as Mathematics, Science, Music, and more, aiming to promote critical thinking and creativity. We also offer a unique bilingual option in English and Portuguese, fostering a deep understanding of both languages and cultures. With dedicated educators, we ensure a well-rounded educational experience that nurtures each child's strengths and interests.
Explore our website for more details and feel free to reach out for information or to schedule a visit. We look forward to supporting your child's educational journey.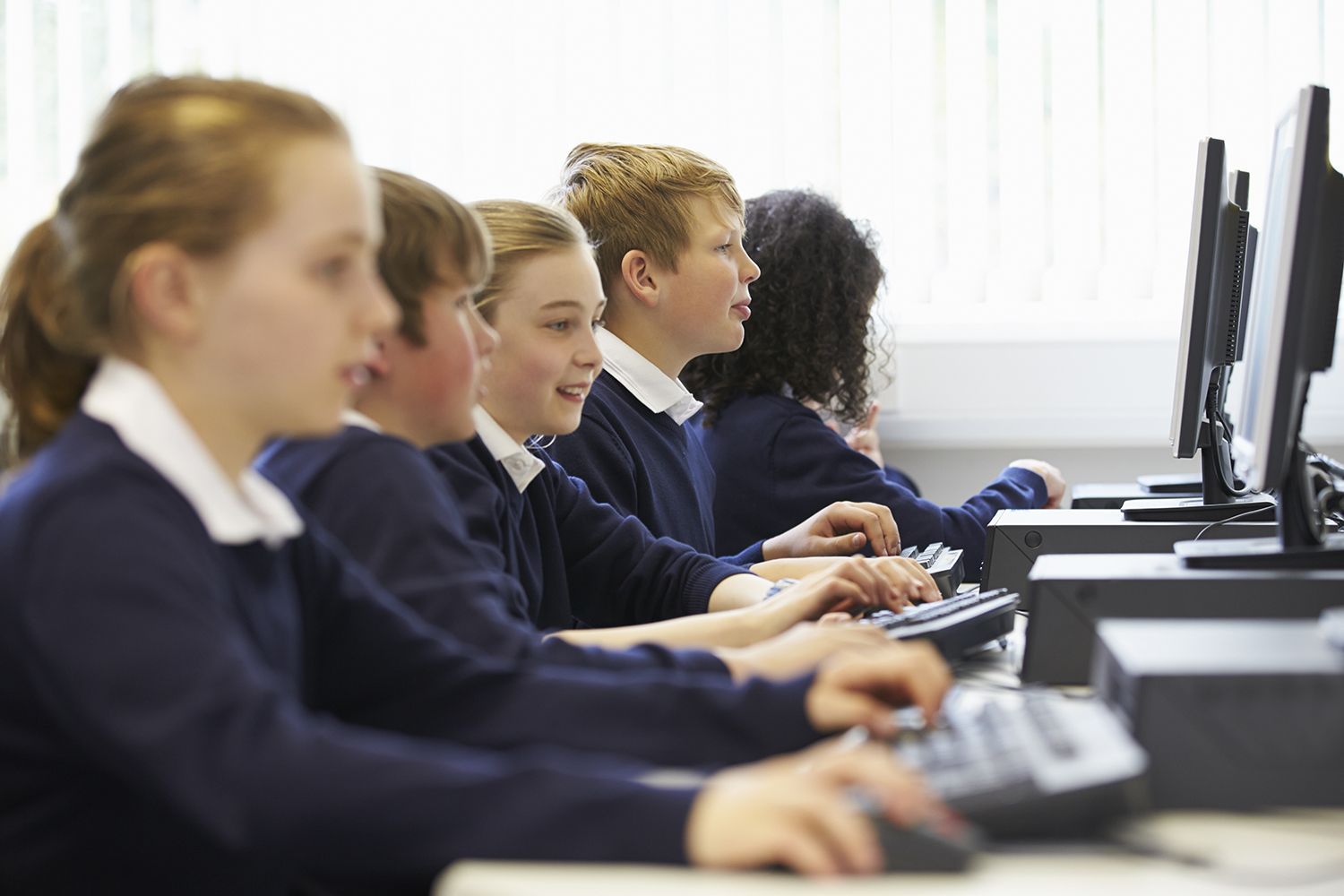 Secondary
(11 to 15 years old)

Our secondary curriculum is designed to offer a comprehensive education that prepares students for the challenges of higher education and beyond. With a focus on academic excellence, our curriculum includes a diverse range of subjects such as Mathematics, Sciences, Humanities, Languages, and the Arts, providing students with a well-rounded education that promotes critical thinking and independent learning. We also offer a unique bilingual option in English and Portuguese.
Our experienced faculty members are dedicated to guiding and mentoring students as they navigate their way through the crucial years of their academic journey. We invite you to explore our website further to learn more about our comprehensive secondary education program.
Our distinctive Skills Certification Programmes provide students with practical, hands-on experience in various fields such as Aviation, Sailing, Sports and Tourism.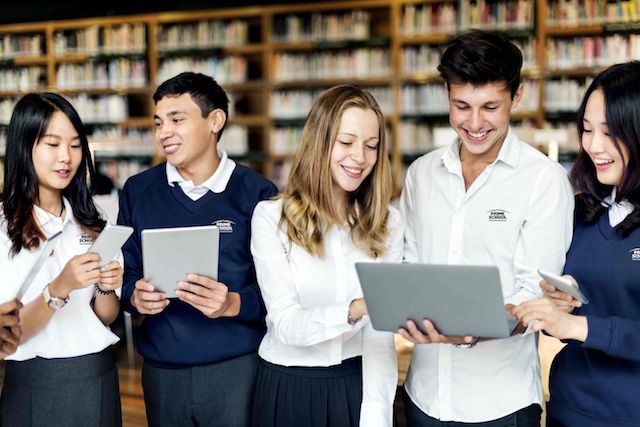 Advanced
(15 to 18 years old)

In our school, we cultivate a dynamic and challenging academic environment that prepares students for higher education and future career accomplishments. Our A Levels programme is structured to inspire and push students, fostering both academic excellence and personal growth. With a notable emphasis on specialized subjects, we offer a wide array of courses catering to diverse interests and career paths, covering Mathematics, Sciences, Humanities, Languages, and the Arts.
Starting from Year 9, students can choose to either progress along the Cambridge pathway towards A Levels or opt for a practical approach, concentrating on hands-on learning tailored for those inclined towards technical Level 3 certification education.
Our distinctive Skills Certification Programmes provide students with practical, hands-on experience in various fields such as Aviation, Sailing, Sports and Tourism.
300
±
Students per Campus
Our Mission: At Prime School International, we are dedicated to nurturing well-being and personal fulfilment within a dynamic academic setting. Our ethos is to equip students with the essential life skills of efficiency, creativity, and empathy, setting the stage for their future achievements. With a global perspective at our core, we passionately impart a diverse curriculum, integrating practical skills with academic knowledge. Our state-of-the-art laboratories are the breeding grounds for innovation in science and robotics, encouraging hands-on exploration and a seamless fusion of theory and practice.

Our Values: We are pioneers of experiential learning, with unique Skill Certification Programmes in fields as varied as aviation, sailing, management, marketing, programming, robotics, and culinary arts. At the heart of our approach is the celebration of individuality; we guide each student to craft their own academic journey. Our devoted educators are committed to nurturing unique talents, fostering independence, and encouraging growth. We create personalized educational plans that align with individual interests, helping each student forge their own meaningful path.

At Prime School International, we blend academic rigour with practical aptitude and personalized support. Our mission is to empower our students to emerge as resilient, creative, and skilled global citizens, ready to make their mark on the world. Join us at Prime School International, where extraordinary lives and futures are shaped every day.
Nurturing Learning Environments

Spanning three campuses strategically situated in Sintra, Estoril and Lisbon, our educational scope welcomes students aged 3 to 18. This deliberate approach allows us to foster tailored, intimate learning experiences, as we believe that smaller student populations per campus amplify engagement and individual growth. Additionally, we offer an enriching Boarding House option that further enhances the holistic development of our students.
Thriving Global Fusion

Experience a dynamic convergence of cultures at Prime School International. Our campus flourishes as a hub of diversity, with students from 50+ countries. This vibrant amalgamation creates a global microcosm where languages, traditions, and viewpoints intertwine. As we celebrate our multicultural mosaic, connections span continents and horizons. At Prime, our community radiates with the energy of a world united in learning and growth.
Secure Your Spot Now
New Campus Lisbon Alvalade - 2023/2024
PRIME SKILLS CERTIFICATION PROGRAMMES
In the aviation field Flight Skills Certification Programme (FSCP), the students have the opportunity to delve into the aviation universe through a state-of-the-art full-motion flight simulator or to obtain their EASA Private Pilot License (PPL), which is accessible from the age of 11. The course is conducted entirely at the Prime School International, with flight hours taking place in Tires. Alternatively, students can begin preparing for the aviation management course offered by Prime Technical Institute. Alternatively, upon completing secondary education, they can directly enter the travel and tourism program with a specialization in aviation management.
For the Sailing Skills Certification Programme (SSCP), we offer a unique sailing experience using a 39-foot sailboat Beneteau Oceanis 39.3 Clipper, which is accessible from the age of 11. Students learn to sail and have the chance to navigate the sailboat from Lisbon to the Algarve at the end of the course. If they wish, they can also obtain the Portuguese DGRM Local Skipper License through our partners, leveraging the completed sailing hours and acquired experience.
For those interested in higher technical education, we also provide culinary classes with our chefs. Subsequently, students can opt for higher technical education through the Prime Technica Institute, completing the first two years in Portugal and undertaking a paid internship in various hotels of our partner, the Pestana Group. The education culminates in obtaining a degree from Les Roches de Marbella, opening doors to job opportunities in the world's finest hospitality institutions.
Another skills program alternative is "Sport & Science," where students intern at the three schools of Prime School International Group. This provides them with direct entry into our university courses.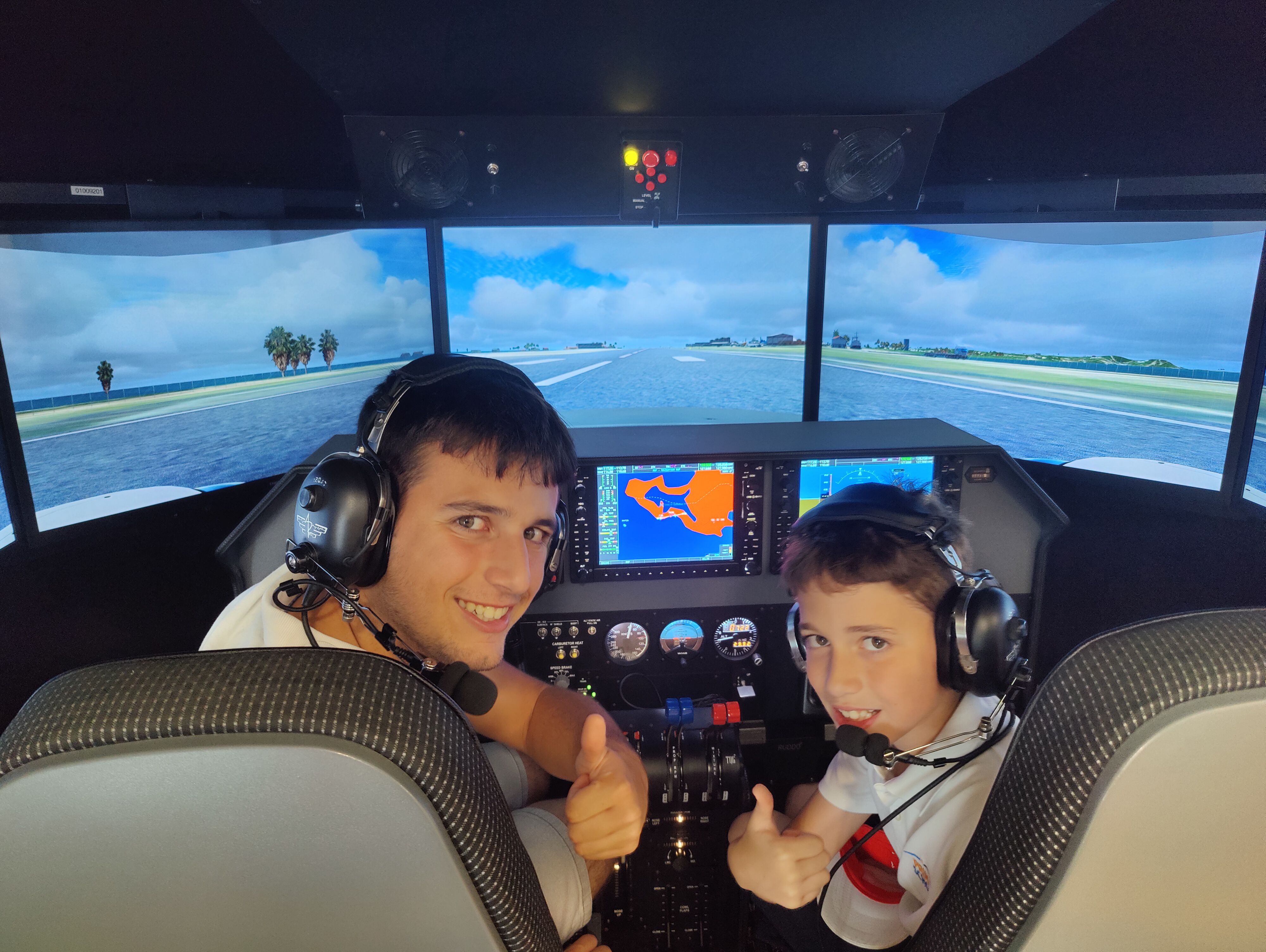 Soar to New Heights
Prime's FSCP Programme for Future Pilots.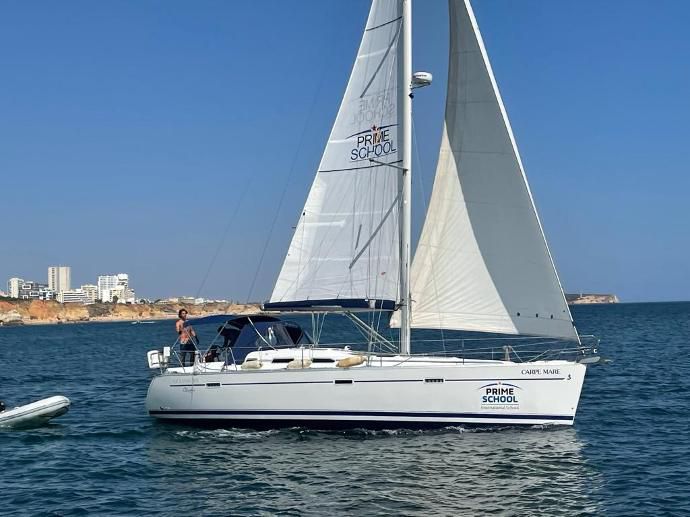 Sailing Toward Successes
Unleash Your Potential with Our Maritime Career Pathways.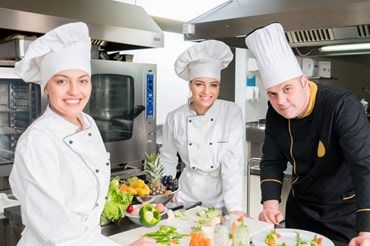 Unveiling Opportunities
Prime's Travel & Tourism Career Journey Toward Success.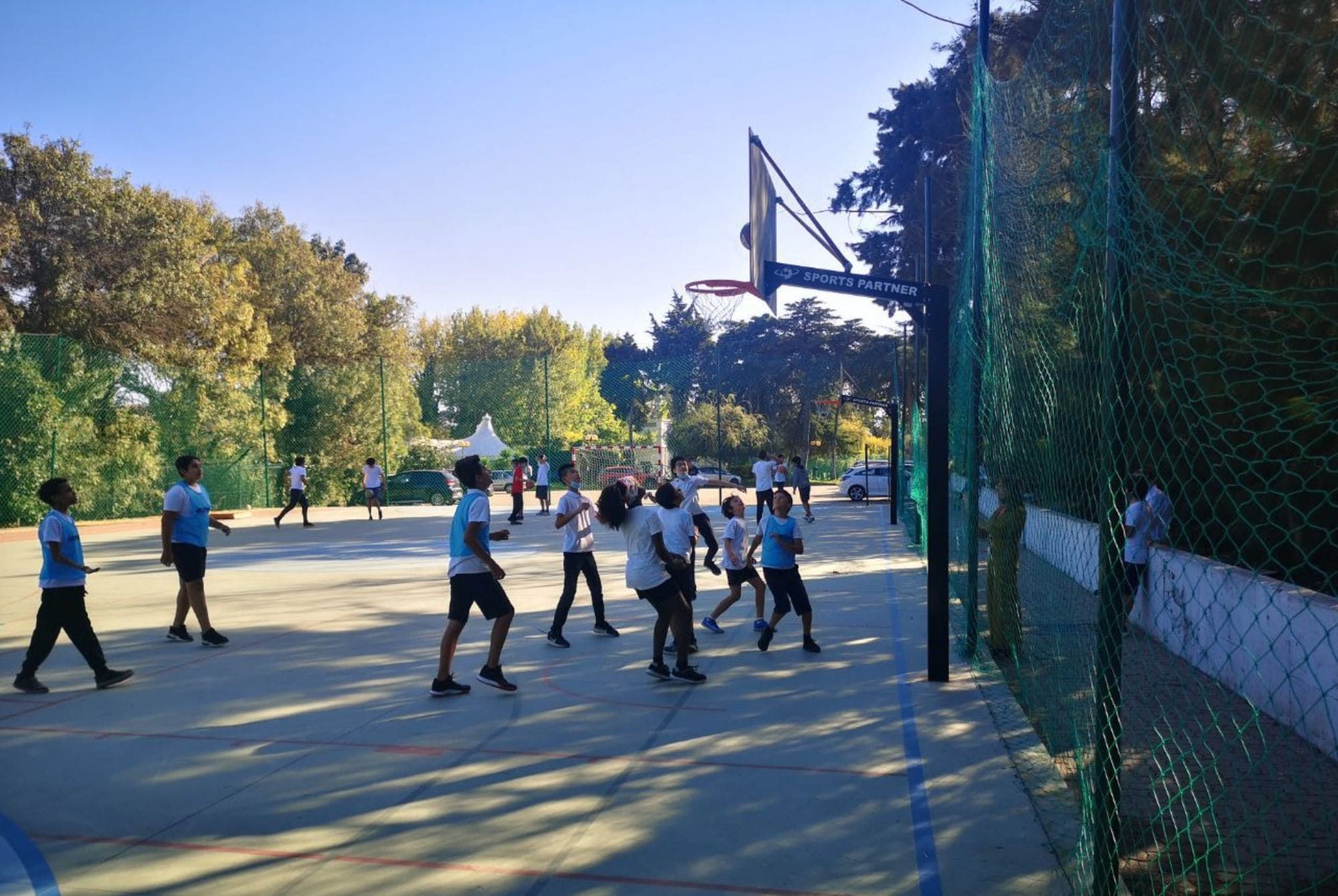 From Passion to Profession
Prime's Sports Career Pathways.



As a parent seeking the best educational experience for our child, one crucial aspect to consider is the environment in which they learn and grow. Fortunately, this school provides a truly exceptional setting that fosters a deep connection with nature. With two campuses that celebrate the beauty of the outdoors, offers a remarkable opportunity for children to engage in meaningful play and exploration


It is basically a home away from home for the students, I really enjoyed the little family that we formed with the teachers, coordinators and other students.
My son cam without speaking Portuguese, and in within a year he was speaking fluently, that was amazing!
And I have to emphasise the school campus, it is huge and they do a lot of external activities to make the learning practical.
Prime Boarding, where education transcends convention. Situated in the heart of Cascais or Alvalade, Lisbon, our campus offers spacious rooms and an enriching atmosphere. Here, learning extends beyond classrooms – it's about embracing passions and personal growth.
At Prime Boarding, we're more than just accommodation. Our diverse extracurricular activities, including football and swimming, foster well-rounded individuals. Living away from home cultivates discipline and maturity, essential for personal development. We firmly believe in the power of education. Our students express themselves, make informed choices, and emerge as future leaders. It's not just about staying; it's about becoming.
Discover a world of cultures at Prime Boarding. Our campus provides a secure, supportive space where interests flourish. Our professional staff caters to individual needs, ensuring every student thrives. From passions to personalised guidance, Prime Boarding is a transformative journey. Join us from the age of 14. Prime Boarding is a community that propels personal goals. Education here knows no limits – it shapes empowered global citizens. Your journey starts here.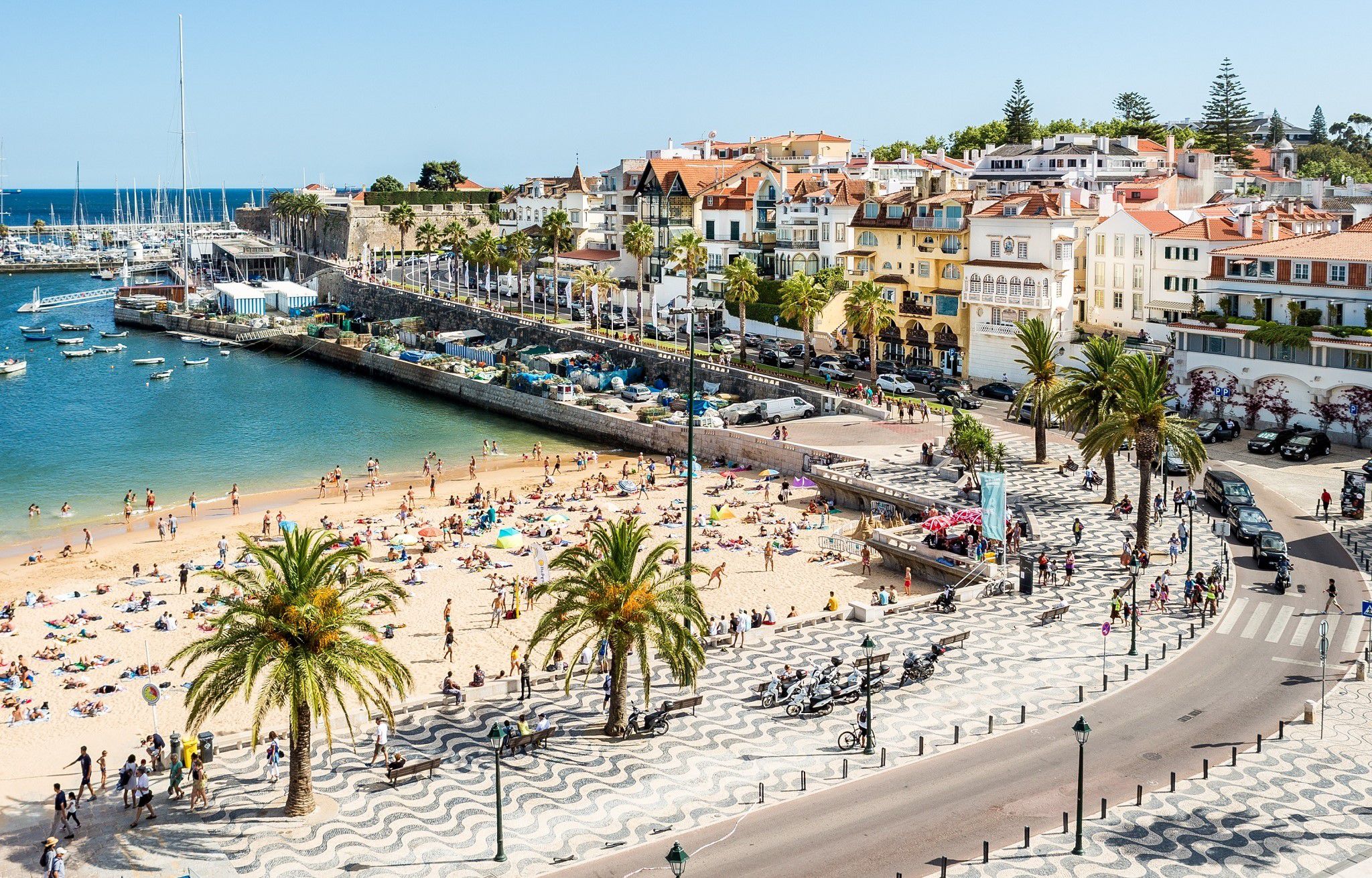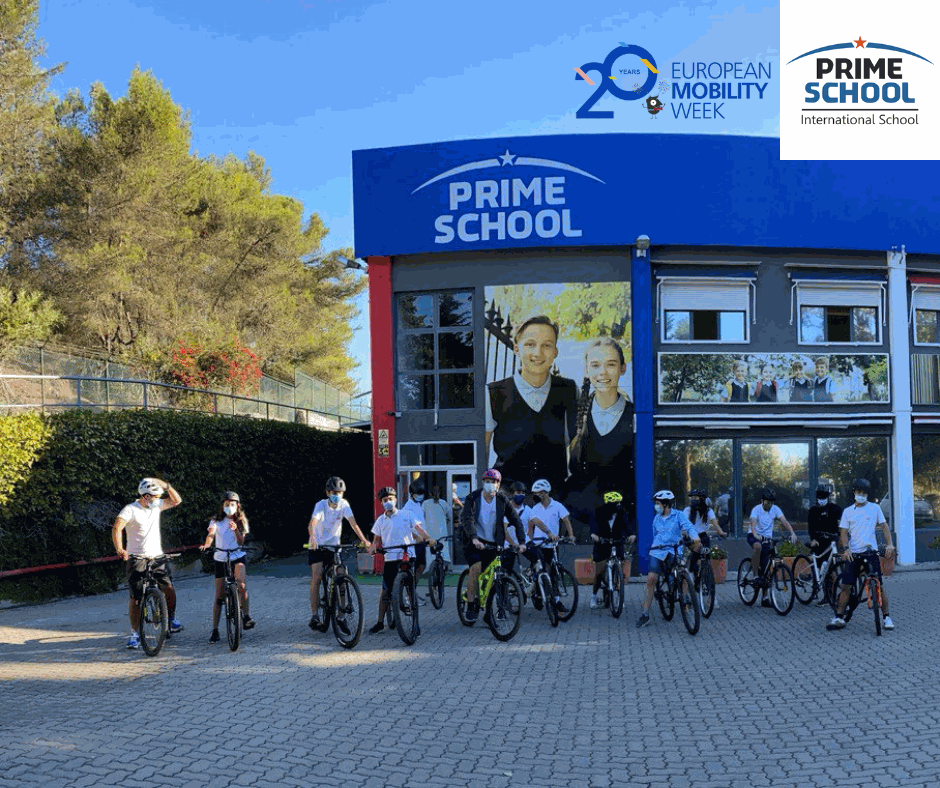 ESTORIL
Nestled in thands-onresque town of Estoril, our Prime School International campus offers a unique educational haven. With a backdrop of stunning coastal beauty, our Estoril campus provides a dynamic and inspiring environment for students to thrive. Here, academic excellence merges with the allure of the ocean, fostering a holistic learning experience that truly stands out.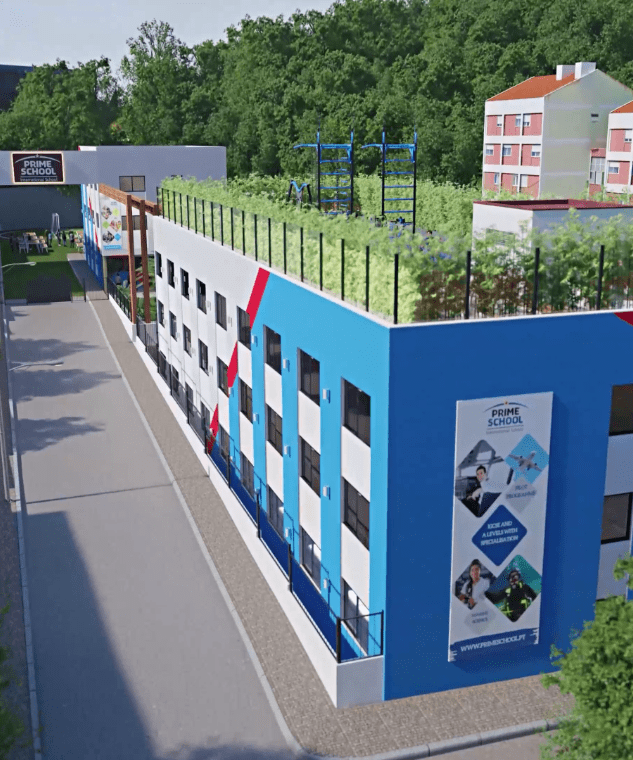 LISBON
In the heart of vibrant Lisbon, our Prime School International campus thrives as a hub of innovation and culture. With the city's rich history and modern dynamism as its backdrop, our Lisbon campus offers students an unparalleled educational experience. Amidst bustling streets and iconic landmarks, our campus becomes a launchpad for intellectual exploration and personal growth, inviting students to be a part of a global community while embracing the energy of the city.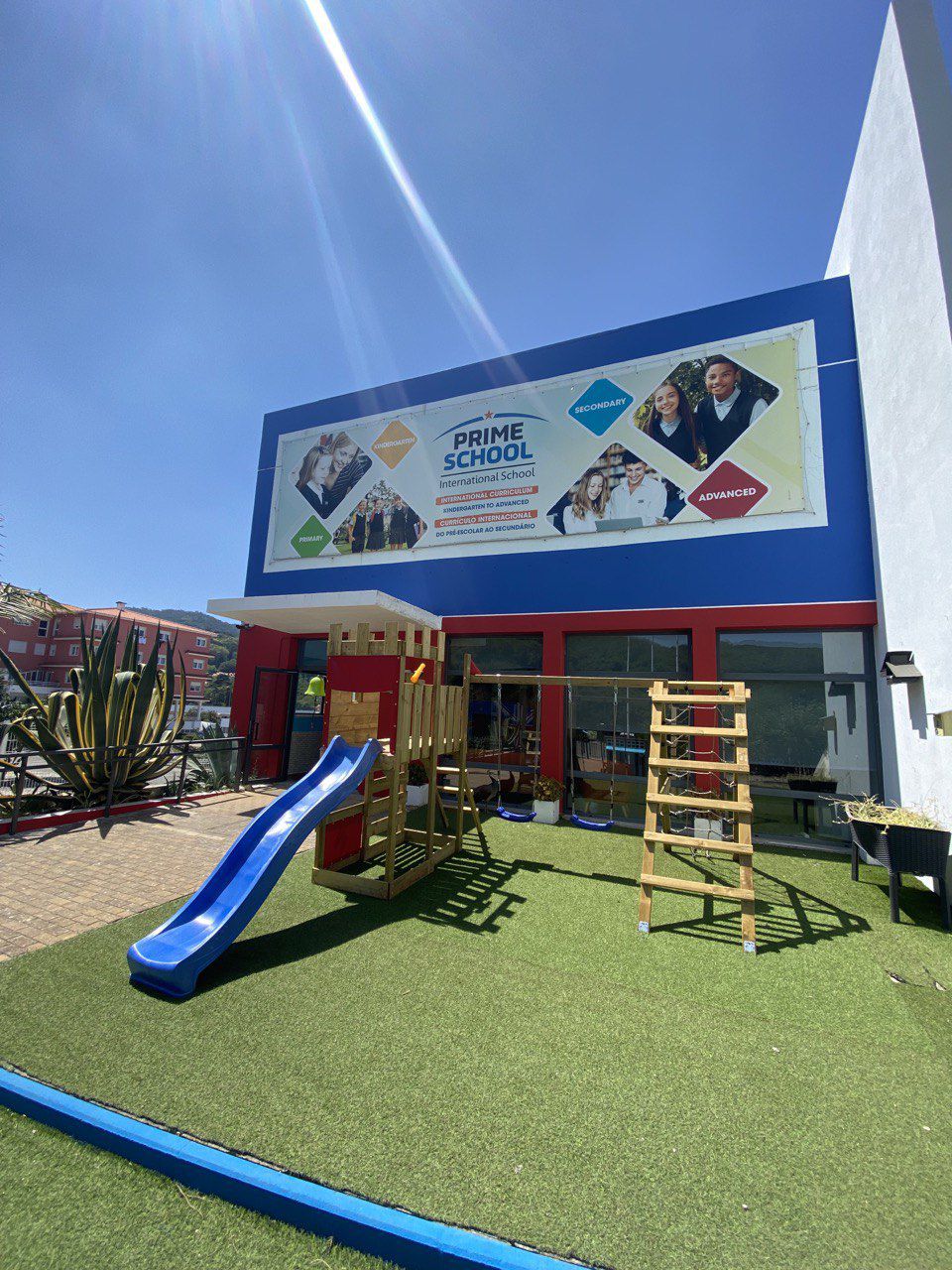 SINTRA
Enveloped by the enchanting landscapes of Sintra, our Prime School International campus captures the essence of discovery and education. Set against the backdrop of historic castles and lush forests, our Sintra campus offers a captivating blend of natural beauty and academic engagement. This inspiring setting encourages students to explore, learn, and grow in a truly remarkable environment.