Welcome to Prime School's Open Day for the Academic Year 2023-2024!
Explore Your Path to Excellence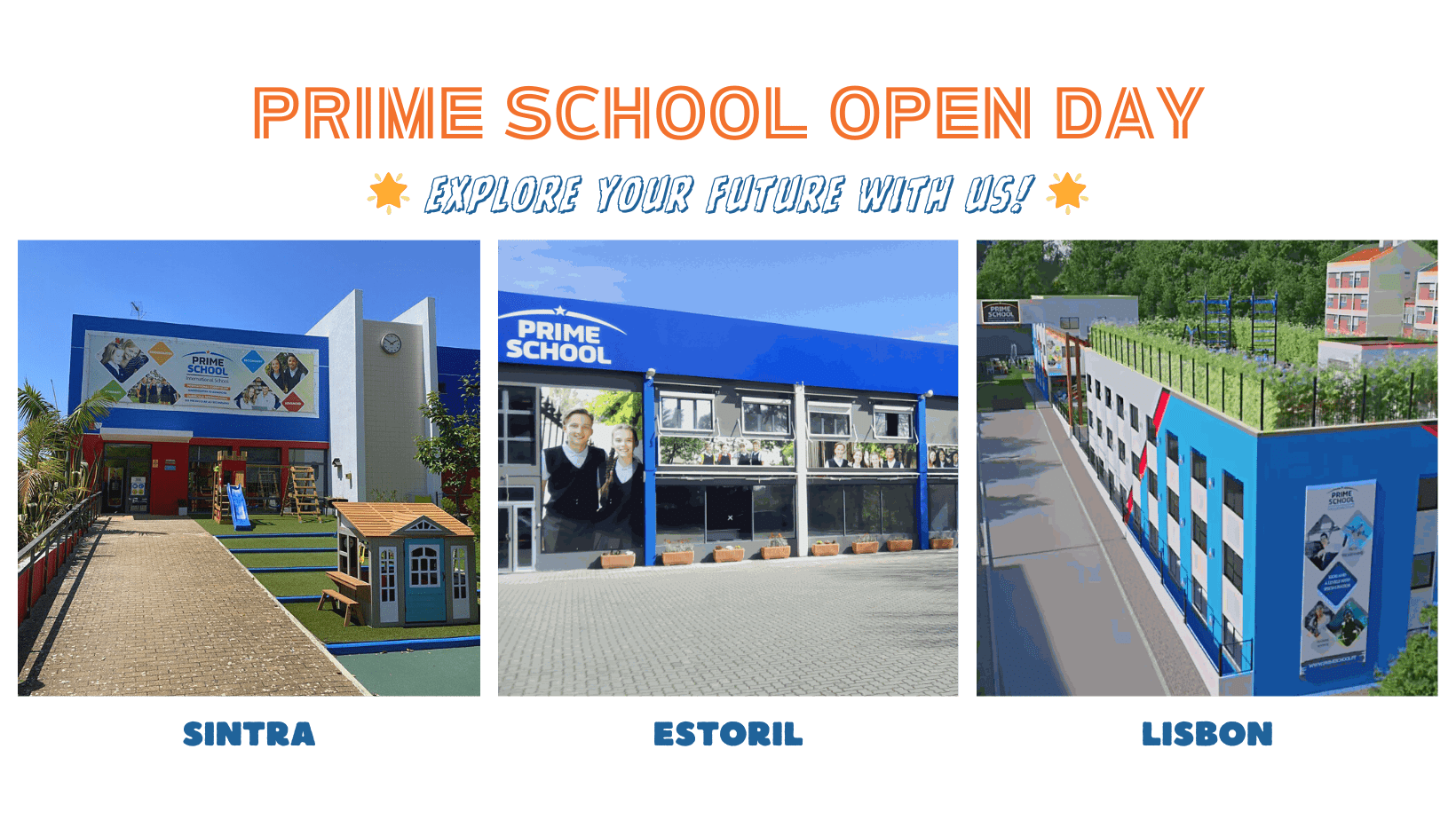 We are thrilled to invite you to Prime School's highly anticipated Open Day across our three exceptional campuses. This is your opportunity to step into the world of possibilities that await you in the upcoming academic year.


What to Expect
🎓 Campus Tours: Immerse yourself in our vibrant campuses, equipped with state-of-the-art facilities designed to foster creativity, collaboration, and learning.
📚 Curriculum Showcase: Discover our comprehensive academic programs, tailored to inspire intellectual growth and nurture your individual talents.
👩‍🏫 Meet the Educators: Engage with our dedicated faculty who are passionate about guiding you towards excellence both academically and personally.
🎉 Extracurricular Insights: Explore the array of clubs, activities, and projects that will complement your educational journey and allow you to pursue your passions.
🤝 Community Connection: Interact with fellow prospective students and families, and get a taste of the welcoming community that defines Prime School.
Why Choose Prime School
🌍 Pioneers in Educational Excellence: As one of the first schools in Portugal to attain the coveted Cambridge Curriculum certificate and teaching equivalence from the Portuguese Ministry of Education, Prime School International has set a high standard for academic quality and innovation.
🌟 Student-Centered Philosophy: Our acclaimed Cambridge Curriculum is renowned for its student-centered approach, fostering holistic development and nurturing intellectual growth. This curriculum, combined with our American High School Diploma program, empowers students from grade 10 to grade 12 with a well-rounded education.
🌎 21st-Century Education: Since 2005, we've been dedicated to delivering 21st-century education that not only prepares students for the challenges of the future but also instills a sense of responsibility towards our planet. Our campuses in Sintra and Estoril provide an immersive and inclusive environment where global perspectives thrive.
🧠 Innovation and Research: At Prime School, we're more than just educators – we're innovators. Our educational community, composed of diverse talents from around the world, focuses on research and innovation to offer a dynamic learning experience that goes beyond traditional classroom boundaries.
🏫 Multicultural Inclusivity: Our campuses are hubs of cultural diversity, enriching the educational journey for every student. Our pedagogy addresses emotional, social, ethical, and academic needs, fostering a sense of belonging and promoting a global perspective.
🚀 Gateway to Success: Prime School's legacy speaks for itself. Our students not only excel academically but also enter the world's finest universities, becoming catalysts for new industries and job opportunities. Attending Prime School isn't just an education; it's a passport to a future driven by creation, determination, and commitment.
🎓 Personal Growth and Values: We cultivate values that matter. From critical thinking and creativity to tolerance and lifelong learning, our holistic approach ensures students grow not only academically but also as well-rounded individuals.
At Prime School International, we're not just shaping minds; we're shaping the future.
Join us in a journey of discovery, growth, and global impact.
Event Details

🏫 Sintra Campus
📅 Date: August 31st
⏰ Time: 10:00 AM - 12:00 PM
📍 


🏫 Estoril Campus
📅 Date: August 30th
⏰ Time: 10:00 AM - 12:00 PM
📍
🏫 Lisbon Campus
📅 Dates: August 30th & 31st
⏰ Time: 3:00 PM - 5:00 PM
📍

Share the news and join us on an inspiring journey on August 30th and 31st. We can't wait to welcome you! 🤗 #PrimeSchoolOpenDay
For more information, please contact us.