PRIME ESEP
Education & Sports Elite Programme


Prime School Education & Sport Education Programme
Study and Play in Portugal
Increase your chances to become a Pro!
Your Gateway to Excellence
Why us: Football in Portugal by Prime School


Join us in the heart of Portugal for a unique opportunity that combines top-tier football training with world-class education, opening doors to a brighter future.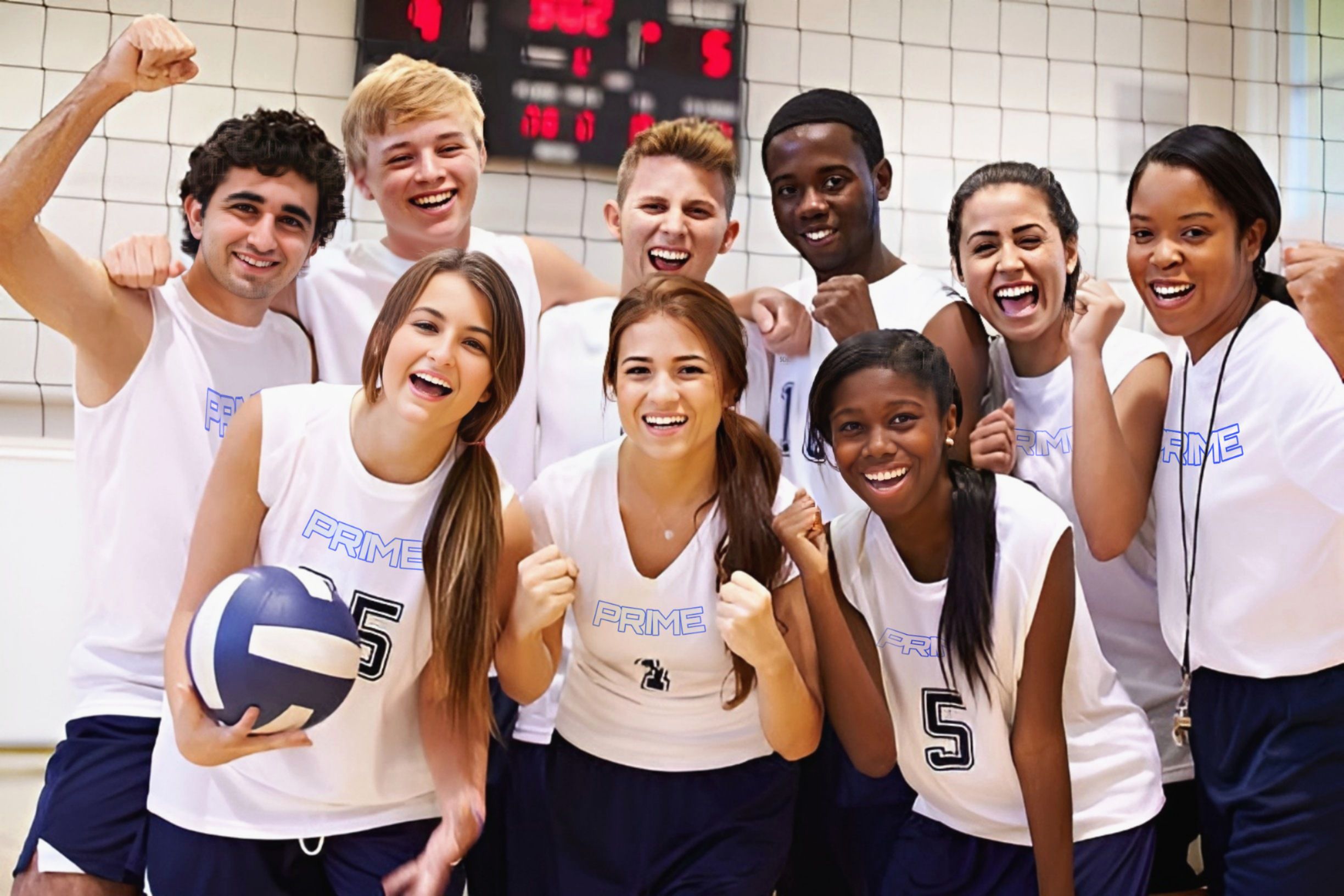 UEFA COACHES
UEFA-certified coaches who will be dedicated to coaching and mentoring all our athletes. These experienced professionals will provide expert guidance and training, ensuring that each student reaches their full potential in football.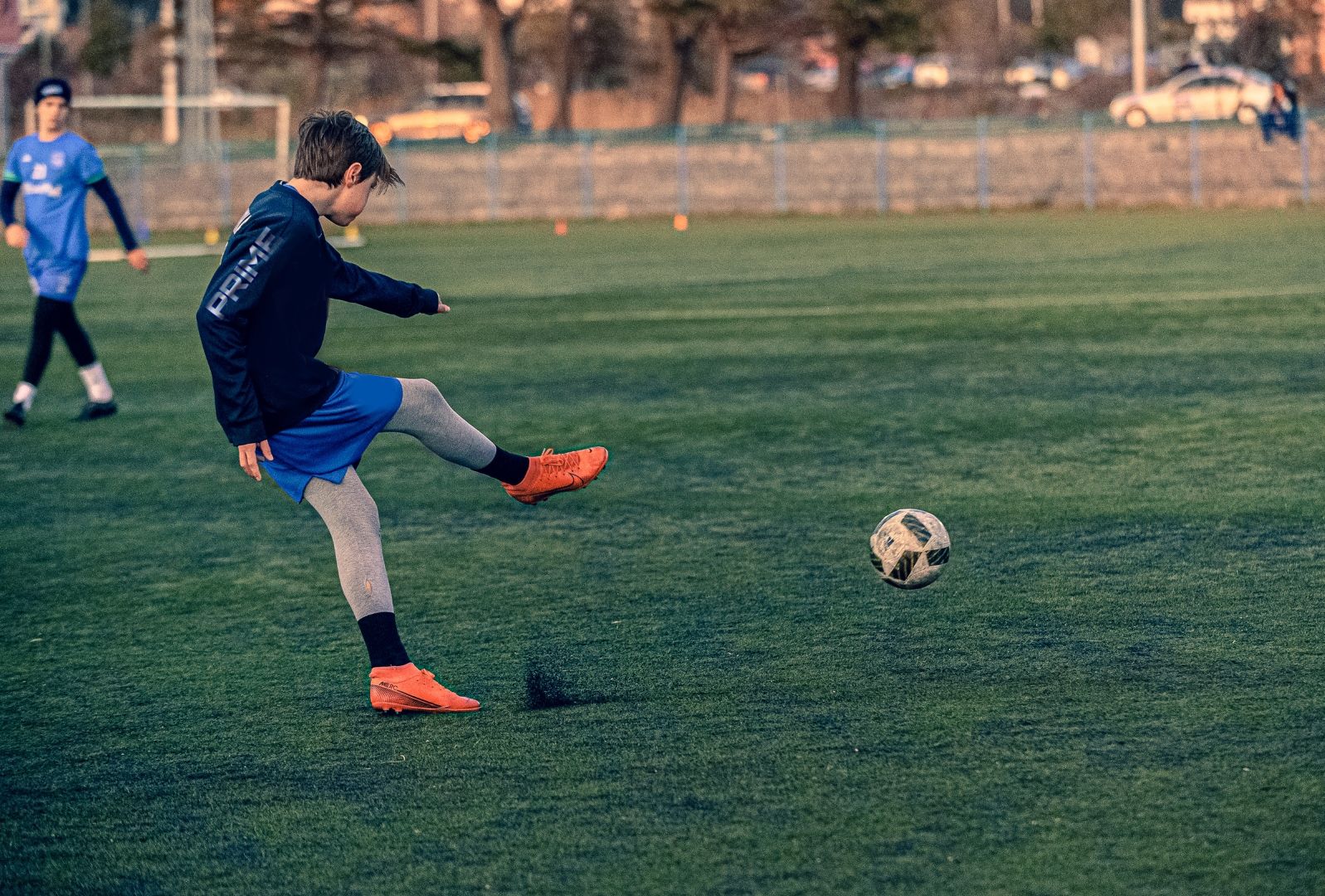 We're committed to fostering the dreams of young athletes. Our program offers an exceptional opportunity for our students to be scouted and earn trials with prestigious football clubs in the Premier Tier.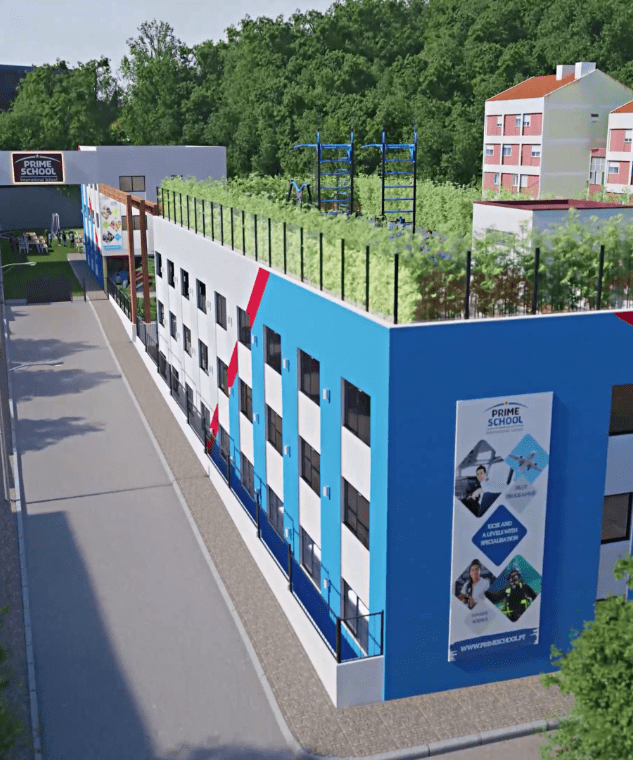 INTERNATIONAL EDUCATION
In addition to their football training, all our students will receive a comprehensive international education recognized globally, including prestigious programs like A-Levels or Level 3 Diploma. This ensures that our athletes not only excel on the field but also have access to a world-class education.
PRIME ESCP's Elite Sports Certification Programme:
Welcome to the Elite Sports Certification Programme (BTEC) at PRIME ESCP. Our program offers a comprehensive and elite approach to sports skill development, aimed at elevating athletic performance and deepening theoretical knowledge in the field of sports.

Program Highlights:
Specialization in Elite Sports: PRIME ESCP's in Sports is designed to meet the needs of athletes seeking to enhance their skills in an elite environment.
Key Program Features:

Sports-Specific Diploma: Earn a recognized diploma that focuses on the intricacies of sports theory, management, and performance.Hands-On Practical Training: Immerse yourself in real-world sports scenarios with our practical training modules, providing invaluable experience to complement your theoretical knowledge.
Expert Instructors:
Learn from seasoned professionals and industry experts who bring a wealth of experience and insights to the classroom.

Specialized Tracks:
Tailor your diploma and training experience to your specific interests, whether it's coaching, sports management, or athletic performance.
Industry-Relevant Curriculum:
Our curriculum is carefully crafted to align with the latest trends and demands in the sports industry, ensuring you stay ahead of the game.
Career Opportunities:
Our program is not just about education; it's about preparing you for a successful career in the sports industry.
How to Join:
1. Online Application: To participate in PRIME ESCP's in Sports, submit your application online through our website.
2. Talent-Based Selection: Selection for the program is based on sports talent and the dedication of applicants.
3. Admission Interview: Selected candidates will be invited for an admission interview, where we will discuss their sports goals and expectations from the program.
Why Choose PRIME ESCP's in Sports:
The Elite Sports Certification Programme at PRIME ESCP offers a unique and transformative experience for athletes aiming to reach the highest level in their respective sports disciplines. Be part of our elite community and pave the way to success in sports. Join us and achieve your maximum potential!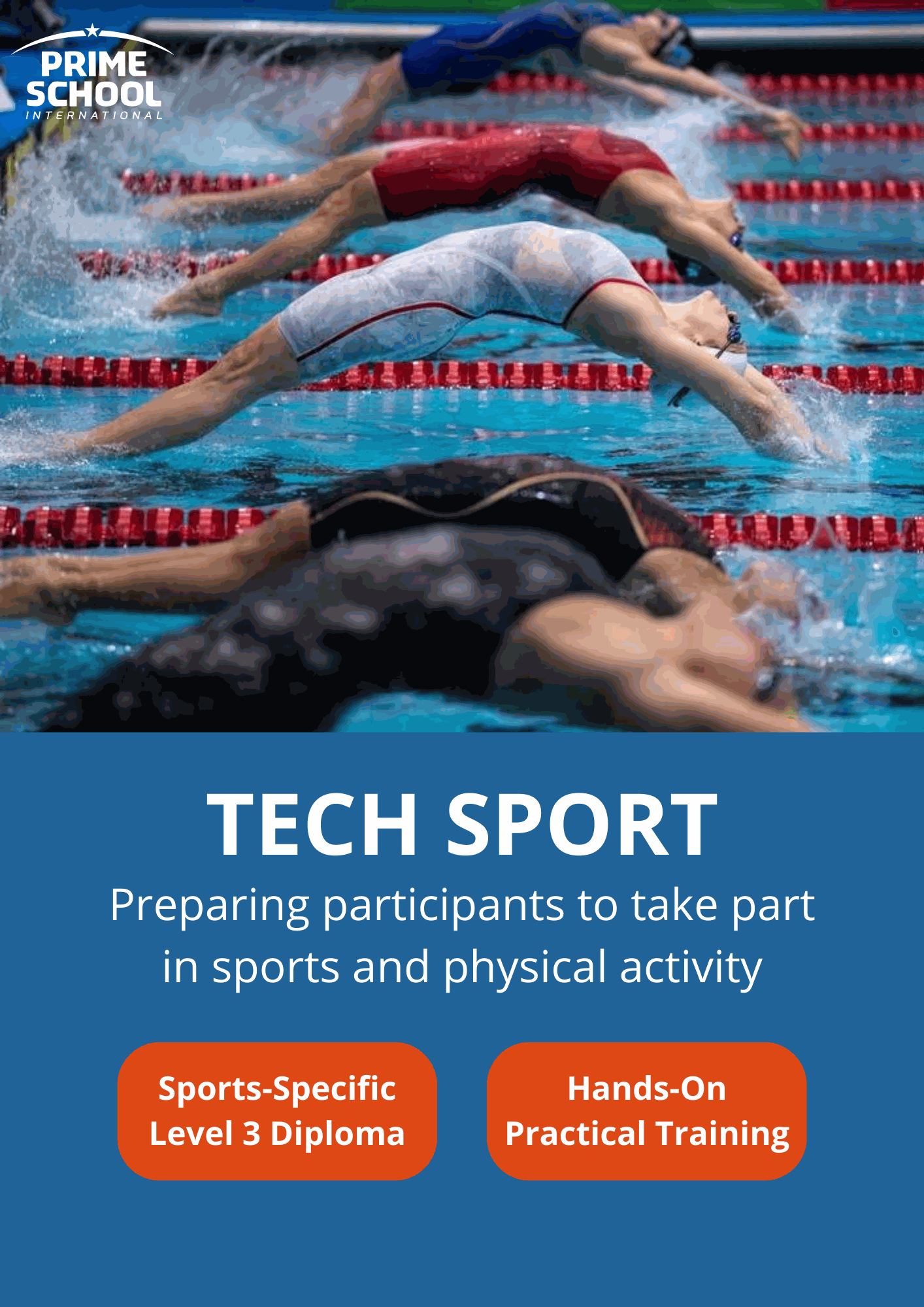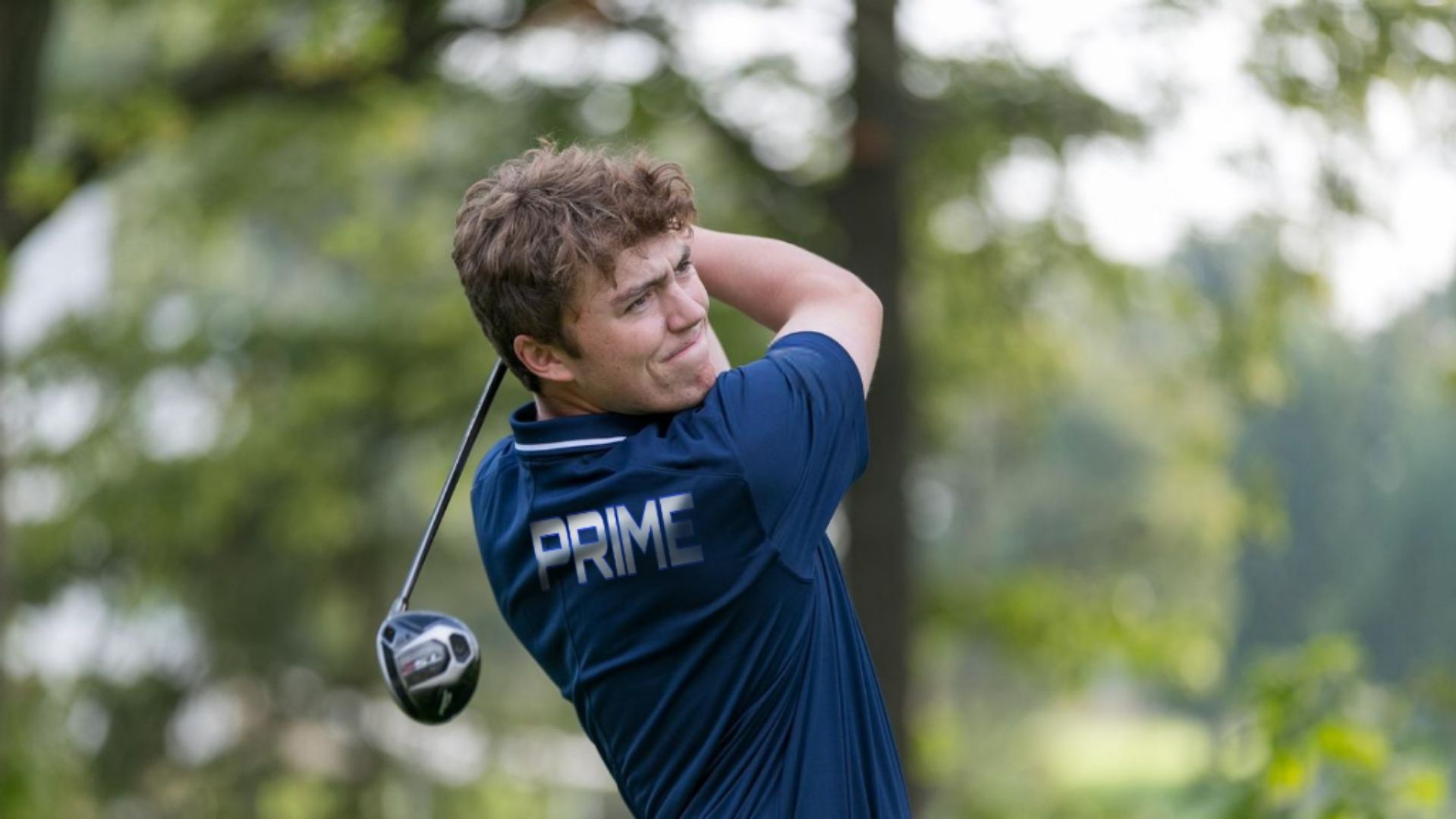 Golf
Elevate Your Golf Game: Learn from seasoned pros, perfect your swing, and master putting for peak performance.
Cutting-Edge Facilities: Immerse in a golfing paradise with top-notch facilities and modern equipment for optimal learning.
Holistic Skill Enhancement: Customized drills ensure excellence in swing, putting, and course strategy.
Position-Specific Training: Tailored sessions hone unique skills for drivers, iron players, putters, and more.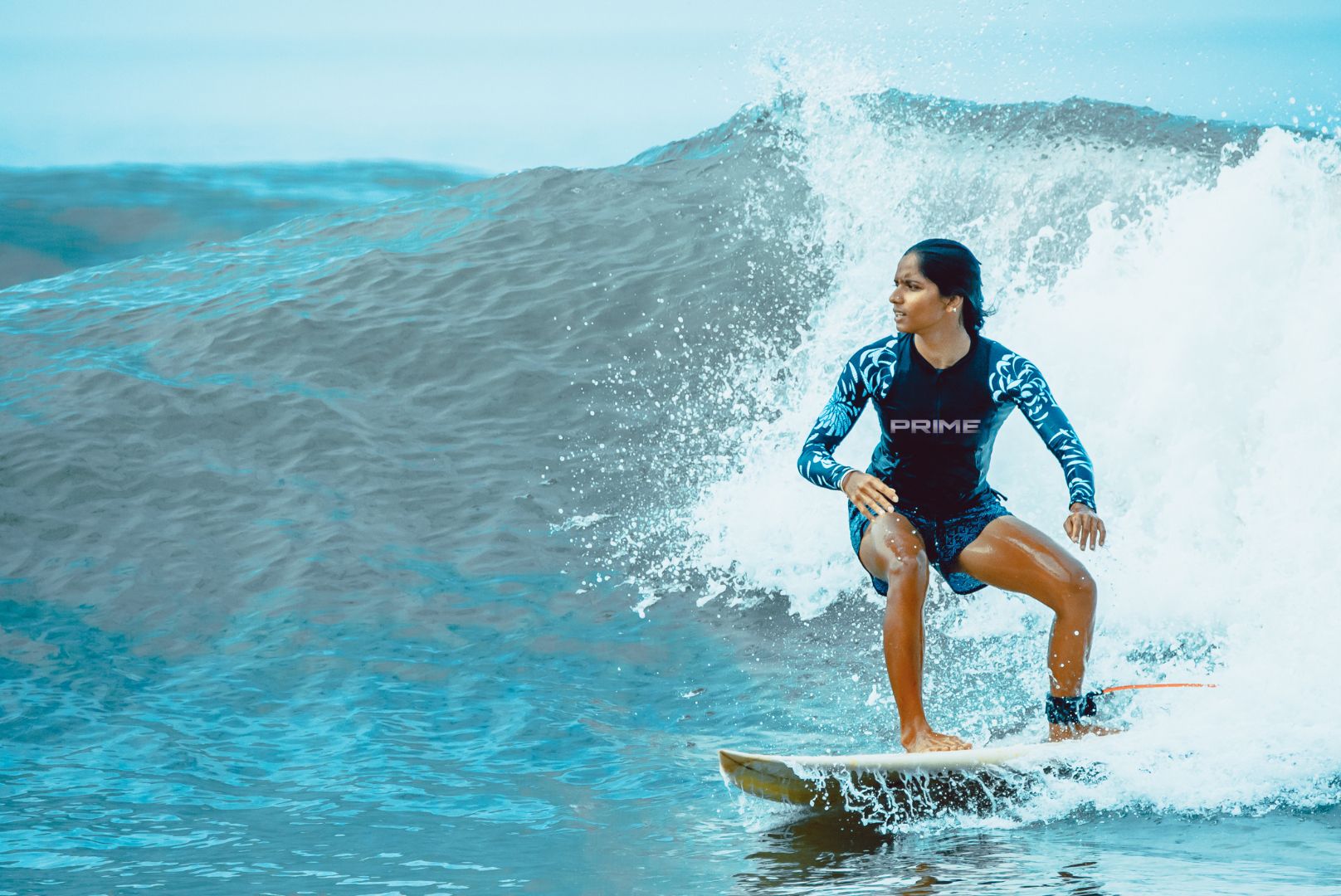 Water Sports
Dive into Water Sports with Confidence: Join our passionate guides to master surfing, no matter your skill level.

Progressive Learning: Our tailored course accommodates all levels, enabling you to advance at your own pace.

Scenic Adventure Spots: Ride the waves in top-notch locations with picturesque backdrops for the ultimate water sports experience.

Premium Equipment: Forget about bringing your gear; we supply high-quality surfboards and safety equipment for your convenience.

Safety is Paramount: Our instructors, certified in CPR and first aid, prioritize your well-being through thorough briefings and safety measures.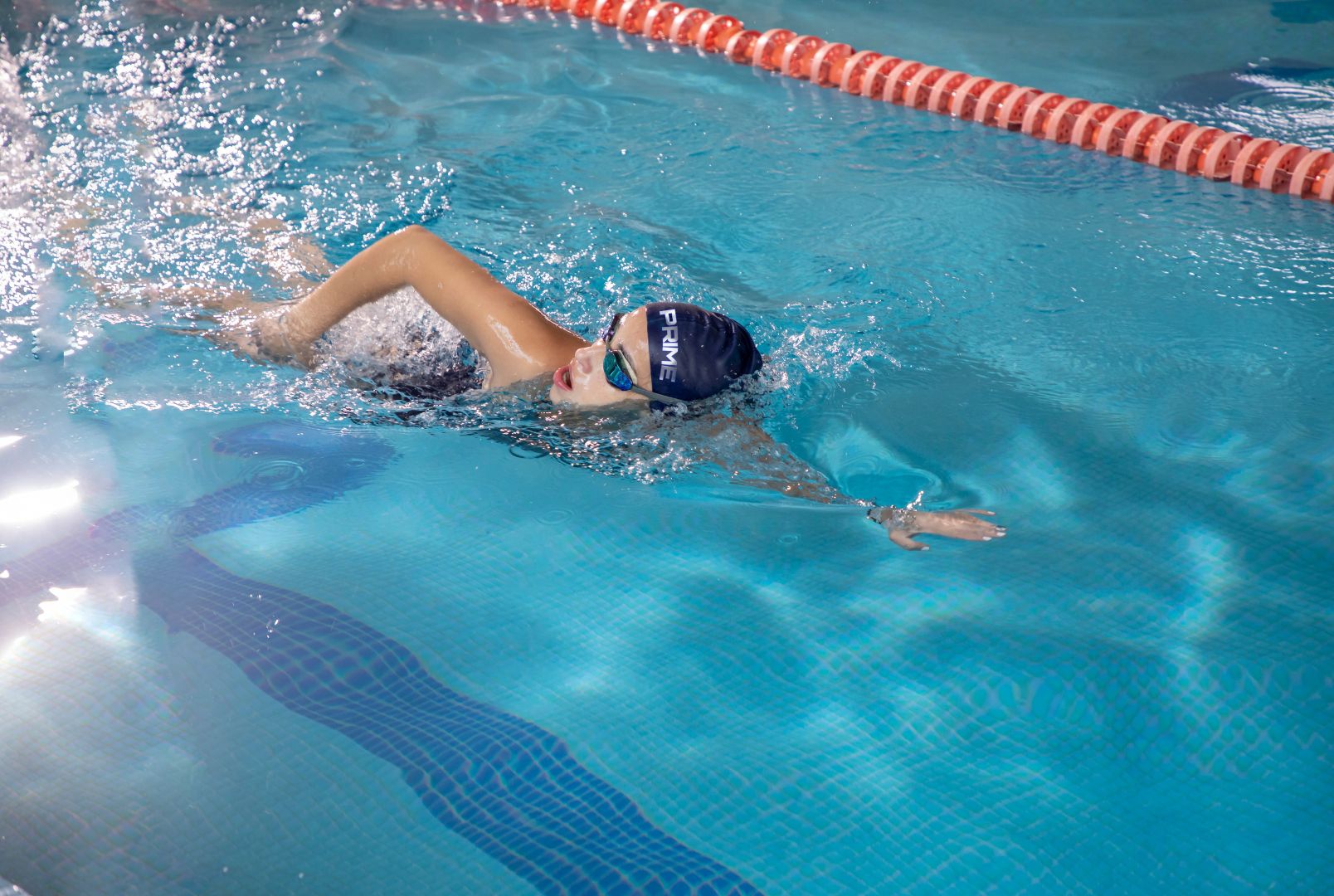 Swimming
Certified Instructors: Dive into confidence-building swim sessions with certified instructors prioritizing safety and positive learning. Enjoy personalized, progressive instruction suitable for all levels in our state-of-the-art facilities featuring temperature-controlled pools.

Water Safety Focus: Beyond strokes, our course emphasizes essential water safety skills, building confidence, and promoting water awareness. Experience a tailored approach that goes beyond the basics.

Level 3 Proficiency: Progress to Level 3 proficiency, equivalent to academic years 12 and 13, refining fundamental techniques and strokes. Training at this level hones form, endurance, and advanced skills, creating a well-rounded aquatic performance.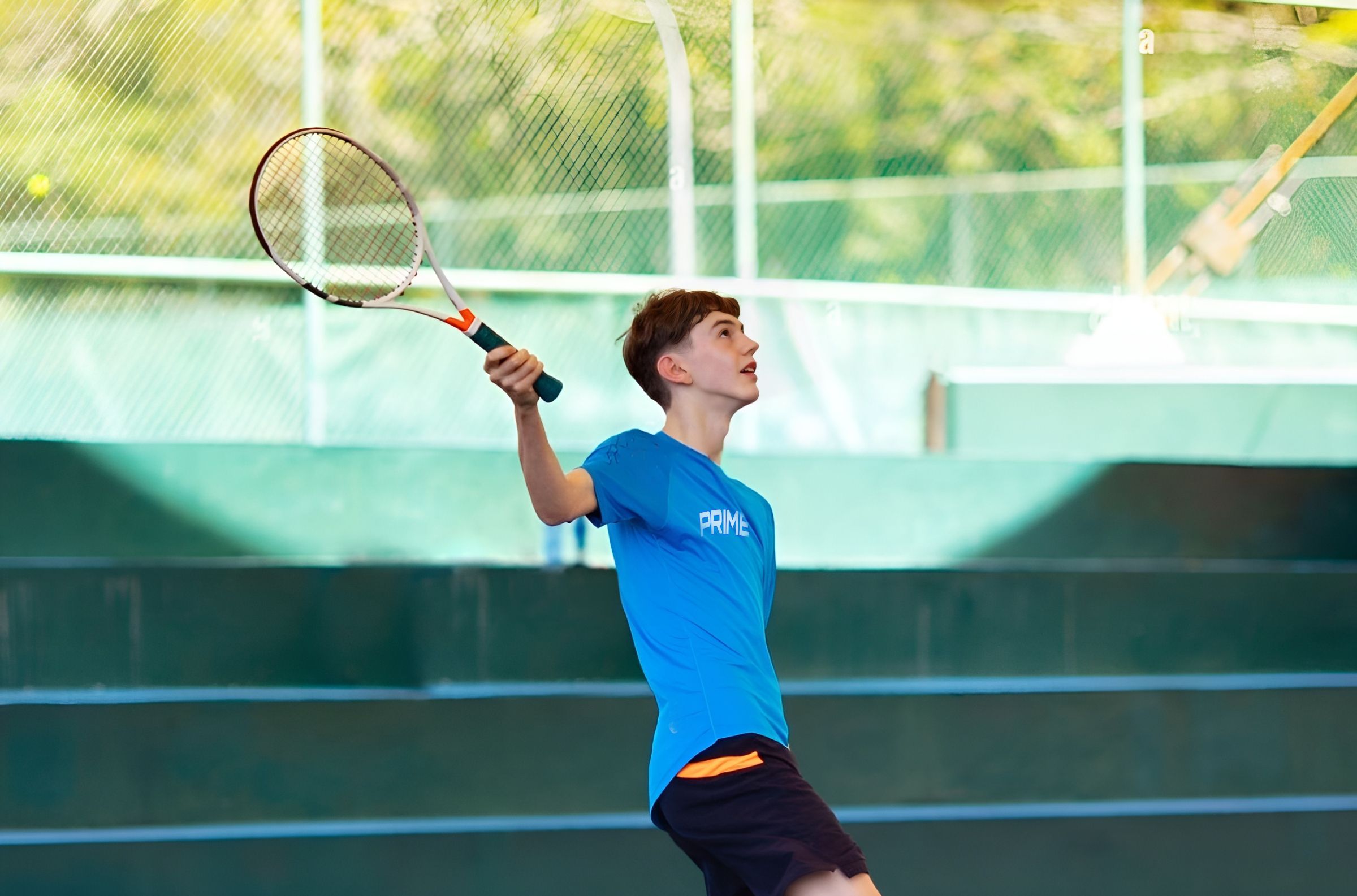 Tennis
Elevate Your Game: Master tennis fundamentals with certified coaches for personalized skill enhancement.

Modern Courts: Immerse in a tennis paradise on cushioned, tech-equipped courts for an enhanced playing experience.

Tailored Programs: Junior or adult, all skill levels thrive with our customized programs.

Fitness Fusion: Boost strength, agility, and endurance with our court-integrated fitness.

Pro Shop Excellence: Gear up with top tennis equipment for on and off-court success.

Level 3 Proficiency: Progress to intermediate skills refining techniques, court awareness, and mastering advanced skills through tailored training.

Basketball
Elevate Your Basketball Game Confidently: Join dedicated coaches to master basketball, regardless of your skill level.

Progressive Training: Our tailored program suits all levels, allowing you to advance at your own pace.

Prime Court Locations: Play in top-notch facilities with impressive backdrops for the perfect basketball adventure.

High-Quality Gear: Leave your equipment worries behind; we provide top-tier basketballs and safety gear.

Safety is Key: Certified in first aid, our instructors prioritize your well-being with comprehensive briefings.

Level 3 Proficiency: Focus on intermediate basketball skills with refined techniques, court awareness, and advanced maneuvers in our holistic training programs.
Expertise
Our institution assembles a group of experienced experts, UEFA-certified coaches, and a top-tier educational framework to offer exceptional prospects and knowledge in fostering the skills of budding football athletes.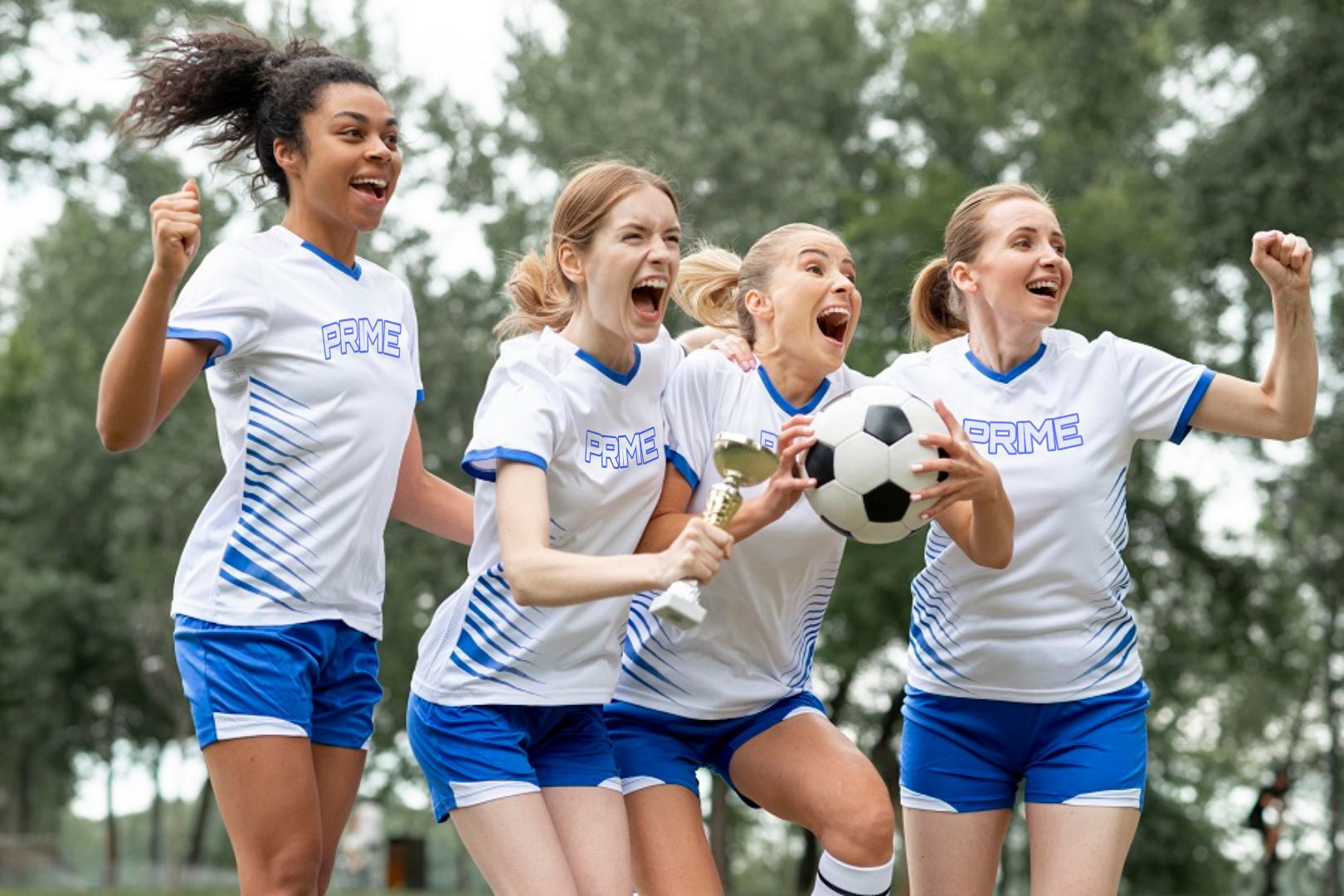 Academic Integration

The program prioritizes education alongside soccer development. Participants have the opportunity to enroll in accredited educational institutions in Portugal, ensuring they receive a quality education while pursuing their football dreams.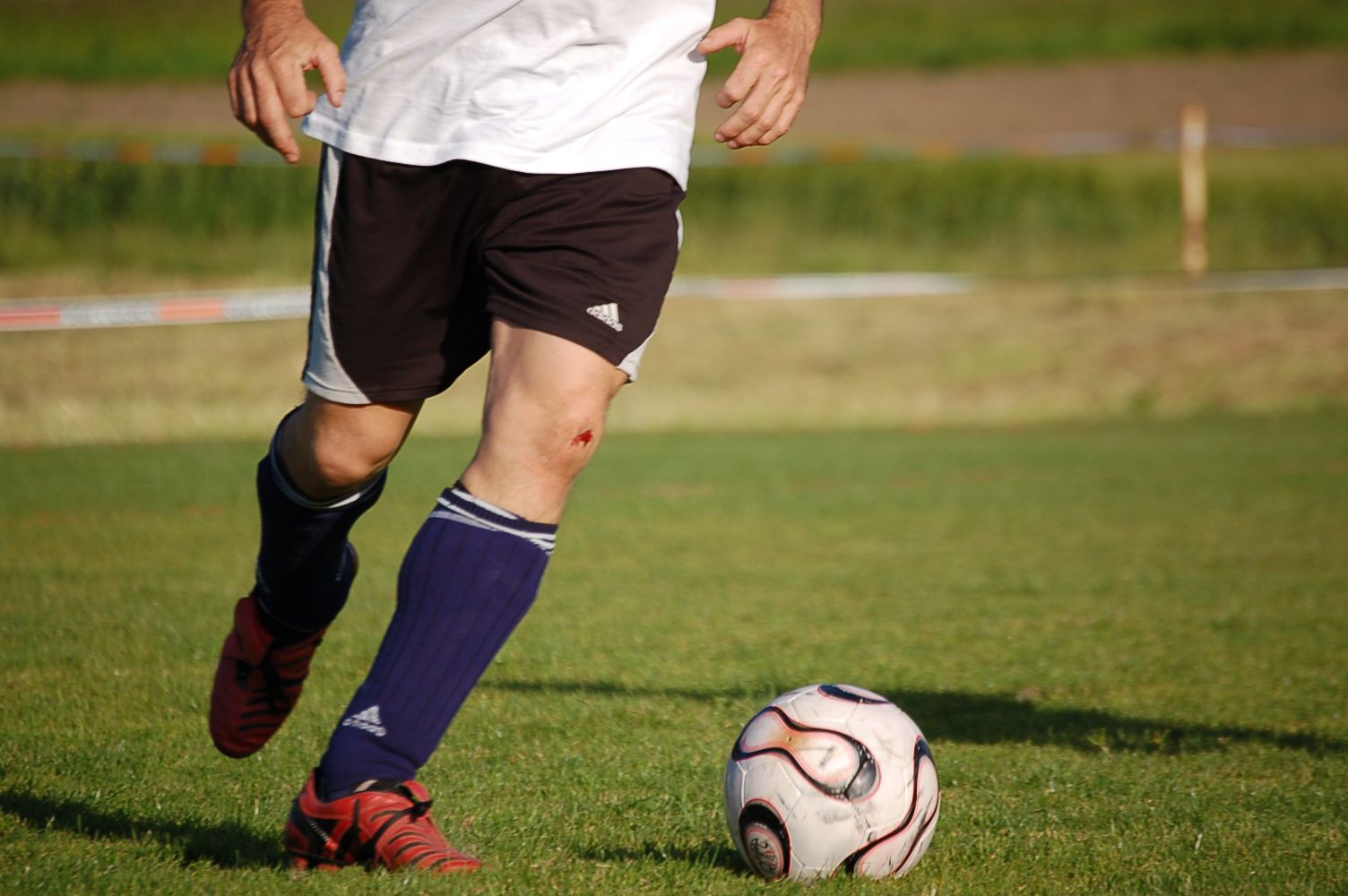 Soccer Development

Our partners with top-tier football academies and clubs in Portugal to provide world-class training, coaching, and facilities. Participants will have access to professional coaches who will help them enhance their skills and reach their full potential as footballers.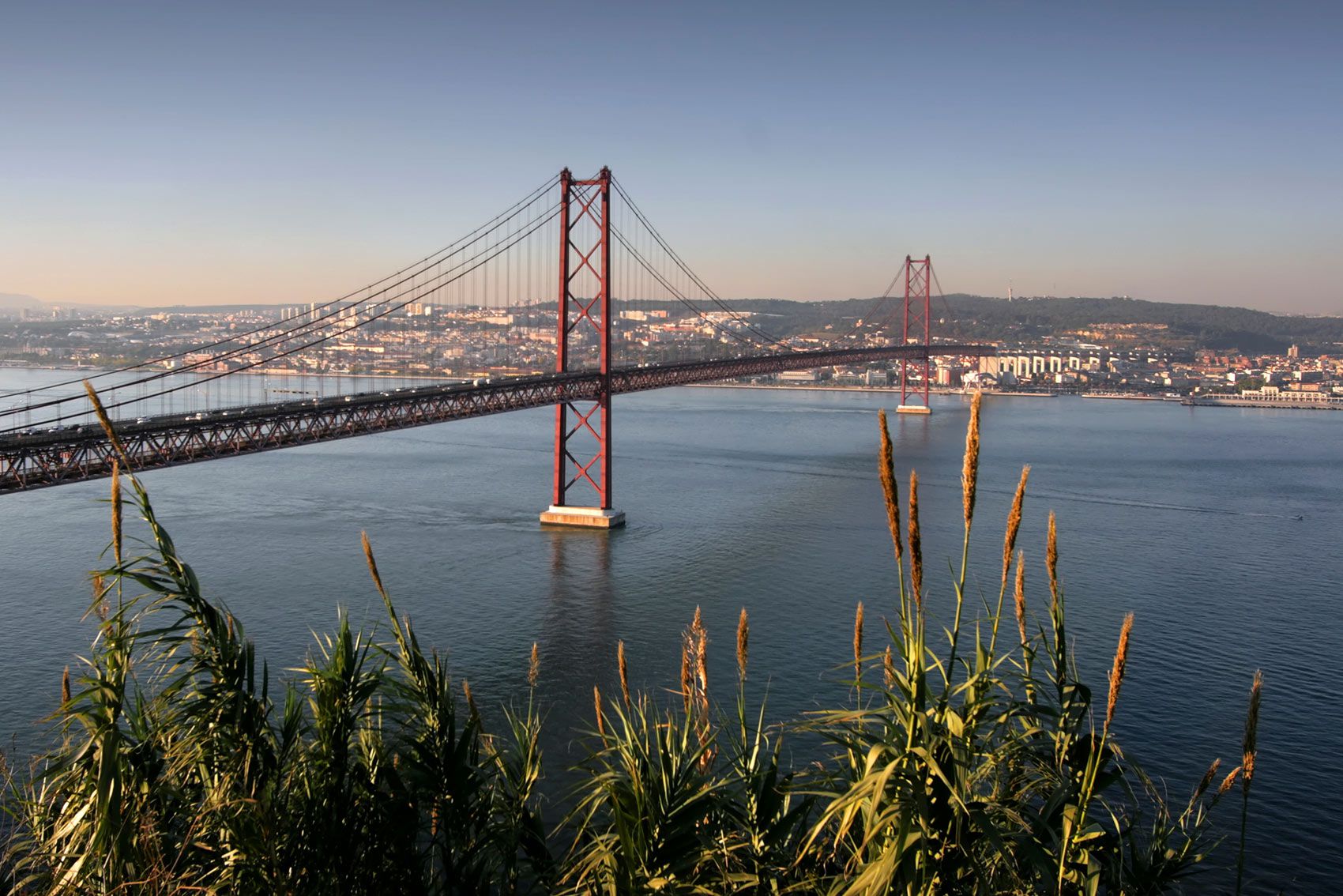 Cultural Experience:

Living and training in Portugal allows participants to immerse themselves in the rich Portuguese culture and experience the beauty of the country. This cultural exposure adds depth to their overall personal development.
"Our programme was amazing, kids had a oustanding experience. Thank you."
"Kids had the oportunity to play against the best teams in Lisbon, such as Sporting, Estoril and Benfica."
"We were curious about the final result. But it was great, our team went for Cascais for 12 days and had a blast. Great sport and cultural experience."
2 week programme
2200 €
Accomodation
Food and Beverages
UEFA coaches training
Transfers
Watch a Football match from Liga Portugal

Summer programme
(9 weeks)
9000€
Accomodation
Food and Beverages
UEFA coaches training
Transfers
Lisbon tour (Sporting or Benfica Stadium visit)
Watch a Football match from Liga Portugal
Gym membership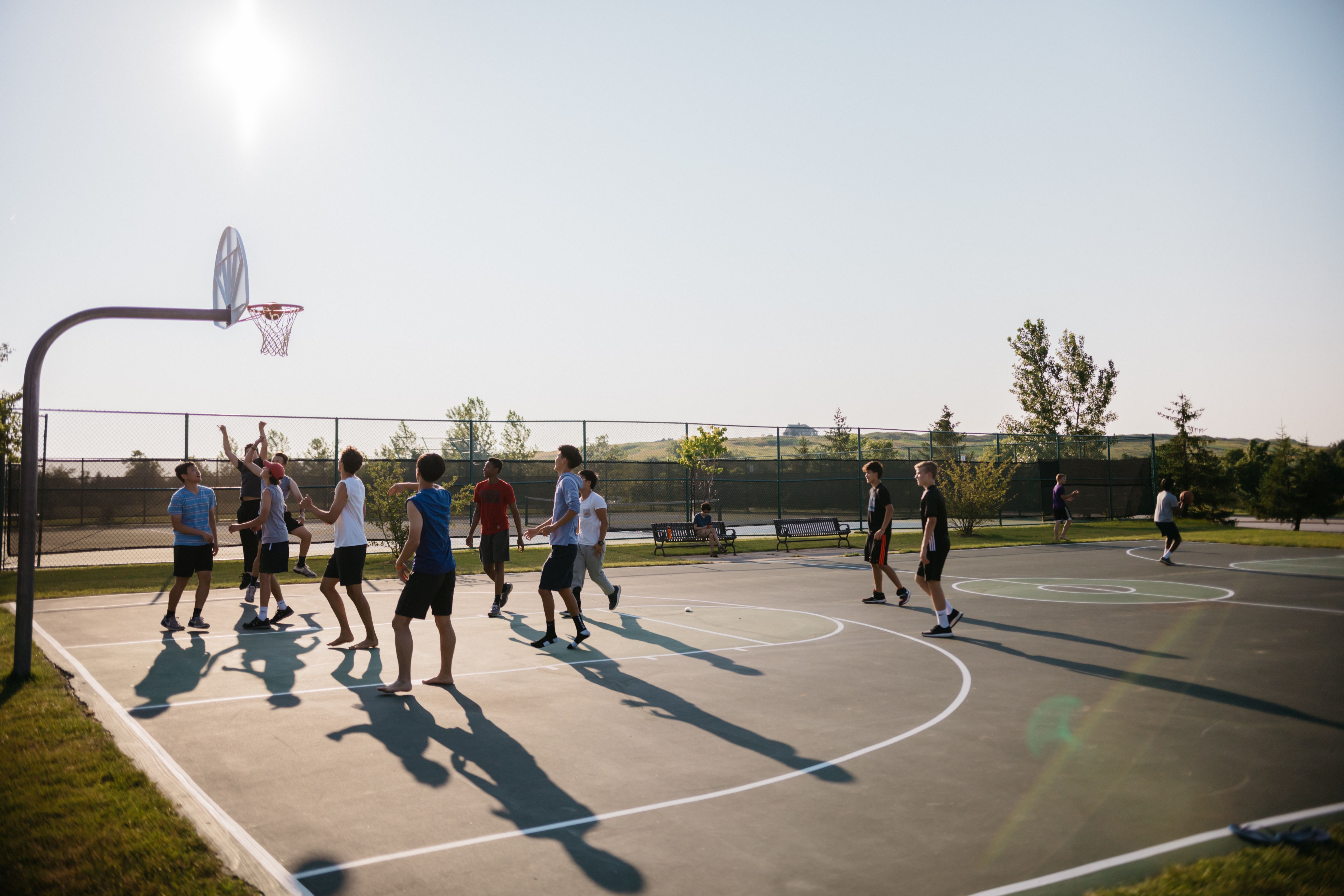 Study and Play

Accomodation and Feeding
UEFA coaches training
Gym membership
International School
Transfers
Lisbon tour (Sporting or Benfica Stadium visit)
Insurance
Football matches reports
Video recording of all football matches

International Level 2 in Sport
Year 10 and Year 11

The first step towards entering the world of sports.
Level 3 Extended Diploma in Sport

Year 12 and Year 13
Enlist in our Elite Sports Certification Programme (ESCP) and gear up to become a certified coach!

Boarding Residence

Year 10 | Year 11 | Year 12 | Year 13

A sports Program with Boarding involves a combination of intensive sports training and academic education, where students live on campus.

LEVEL 2 - Sport Advanced
Join our ESCP and become a certified athlete, ready to explore new levels with confidence and expertise!

Advanced Skill Development: In the context of skill-based sports like soccer, basketball, or tennis, "Sports Advanced" could mean honing advanced technical skills, strategies, and tactics. Athletes at this level often possess a deep understanding of their sport and can execute complex maneuvers with precision.


Advanced Coaching and Training: Athletes at the "Advanced" level receive more specialized coaching and training tailored to their specific sport. This includes advanced conditioning programs, nutrition guidance, and mental preparation techniques.

Competition at a Higher Level: Athletes may be competing in higher-level leagues, tournaments, or championships. The competition is stiffer, and athletes need to consistently perform at a high level to succeed.

Preparation for Elite Levels: "Sports Advanced" can serve as a stepping stone for athletes looking to reach elite or professional levels in their sport. They might be scouted by professional teams or colleges, and scholarships might be on the horizon.

Deeper Understanding of Sports Science: Athletes often learn more about sports science, which includes biomechanics, nutrition, sports psychology, and injury prevention. This knowledge helps them optimize their performance.

Leadership and Team Roles: Athletes may take on leadership roles within their teams, such as being captains or mentors to younger players. They understand team dynamics and contribute to the overall success of their sports organization.

Increased Time Commitment: At the advanced level, athletes typically commit more time to their sport, balancing training, competition, and recovery. It may require sacrifices in other areas of life.

Goal Setting and Future Plans: Athletes often work with coaches to set long-term goals, whether it's pursuing a professional career, competing at the college level, or achieving personal milestones in their sport.

High Performance Expectations: With advanced status comes greater expectations for performance. Athletes need to consistently excel and showcase their skills, often with the goal of earning recognition and opportunities.



Hours: 720h
Minimum Age: 12 to 13 years
Assignments: ESCP

LEVEL 3 - Sports Extended Diploma
Making progress through the various stages in sports.

Comprehensive Sports Education: The program covers a wide range of topics related to sports, including physical education, sports science, coaching, sports management, and sports psychology. It provides a well-rounded understanding of the sports industry.

Practical Skills: Students often engage in practical training in various sports. This includes not only playing the sports themselves but also learning coaching techniques, refereeing, and sports-specific skills.

Theoretical Knowledge: In addition to hands-on training, students study the theory behind sports, including subjects like sports physiology, nutrition, biomechanics, and sports psychology. They gain insight into how the human body performs in sports and how to optimize performance.

Sports Management: Students learn about the business and management side of sports, including event planning, marketing, sports facilities management, and sports industry trends. This knowledge is valuable for those interested in sports administration or management roles.

Qualification for Various Career Paths: A Sports Extended Diploma can prepare students for a variety of career paths. They may go on to become professional athletes, coaches, sports scientists, physical education teachers, sports managers, or even sports therapists.

Work Experience: Many programs include internships or work placements where students gain practical experience in sports settings. This real-world experience is valuable for building a resume and making connections in the industry.

Progression to Higher Education: A Sports Extended Diploma can also serve as a stepping stone to higher education, such as pursuing a bachelor's degree in a sports-related field. It can provide the foundation necessary for advanced studies.

Assessment: Assessment methods can include written exams, coursework, practical demonstrations, and presentations. Students are evaluated on both their theoretical knowledge and practical abilities.

Duration: The duration of a Sports Extended Diploma can vary but often spans two years. Some programs may offer a one-year option for students who have completed a related qualification.

Hours: 1080h
Minimum Age: 14 to 16 years
Assignments: ESCP
Boarding Residence

Our Boarding Residence includes:

Residential Accommodation: Students live on campus or in a designated boarding facility provided by the school or program.

Dormitory or Room: Each student typically has their own dormitory room or shares a room with another student. These rooms often include basic furnishings like a bed, desk, and storage space.

Supervision: There is typically adult supervision to ensure the well-being and safety of students, especially in the case of boarding schools or programs for minors.

Professional Coaching: Provides a unique opportunity for students to connect with sports professionals, such as coaches, athletes, and industry experts, fostering mentorship, networking, and learning from those with practical experience in the sports world.

Meals: Boarding often includes meal plans that provide breakfast, lunch, and dinner. Some programs may also offer snacks and cater to special dietary requirements.

Academic Support: Boarding programs may offer study halls, tutoring, or access to resources to help students with their academic work.

Recreational Activities: Some boarding programs offer recreational activities, sports facilities, or organized events to keep students engaged during their free time.

Community Life: Students in boarding settings often form a close-knit community. They participate in communal activities, events, and have the opportunity to build lasting friendships.



Structured Schedule: A daily schedule is typically organized to include academic classes, sports training (in the case of sports boarding), and other activities.


Support Staff: Trained staff or resident advisors are available to provide guidance and support to students, both academically and personally.



Structured Schedule: A daily schedule is typically organized to include academic classes, sports training (in the case of sports boarding), and other activities.


Months: From September to June
Holidays are not included
(Christmas, Easter, July and August)
Minimum Age: 12 years

CONTACTS


Whatsapp: 00351 966 155 909

Email: soccerinportugal@primeschool.pt

Elite Sports Certification Programme
Start your athletic journey today!
Enlist in our ESCP and gear up to become a certified coach, ready to lead athletes to success in the world of sports!